Constructed from commercial quality artificial turf material, our Artificial Grass Turf Padded Tile feature a cross-linked foam padded backing.

Use these tiles indoors where an artificial grass turf tile is desired. Transform your family room, kids playroom, or cabin with a unique floor covering. The brilliant grass green colored tiles do not require adhesive, so removal or relocation can be done easily.

This Product Ships UPS Ground, FedEx Ground and/or Freight.
Please review our
shipping disclaimer.
Material: Plastic Turf, Foam Backing
Material Density: Foam 34 Shore C
Type: Tile
Country of Manufacture: China
Tile Size: 18.5x18.5 inches
Thickness: 3/4 inch
Square Foot Coverage per Tile: 2.37 SF
Connection: Interlocking
Universal Interlocks: Yes
Weight per: 1.7 pounds per tile
Edge Type: None
Tiles per Carton: 25
Ordering Minimum: 10 Tiles
UV Treated: No
Stocked: Yes
Non Absorbent: No
Ships Out From Warehouse: 1-2 days
Warranty: 1 Year
Border Strips: None
Installation: Interlocking, no adhesive
Special Adhesives: No
Top Texture: Grass Surface
Loss Per Tile: None
Reversible: No
Pricing for Artificial Grass Turf Padded Tile
18.5x18.5 inches x 3/4 inch
$6.99 per piece
Customer Reviews
Customer Rating:
The product is awesome and is great for want I needed. It's used for pratice of my golf swing.
BARRETTE E.
Fitzgerald, GA
08/21/2014
Customer Rating:
This interlocking tile is brand new to Greatmats. It has its place, as a padded artificial grass turf tile it functions very well. The turf portion of the product is lush and thick. When the knife cuts the product into an interlocking tile at the factory, some of the grass turf material is removed from near the cutting edge. The image shows this slight product issue. My dog at the office loves this flooring product!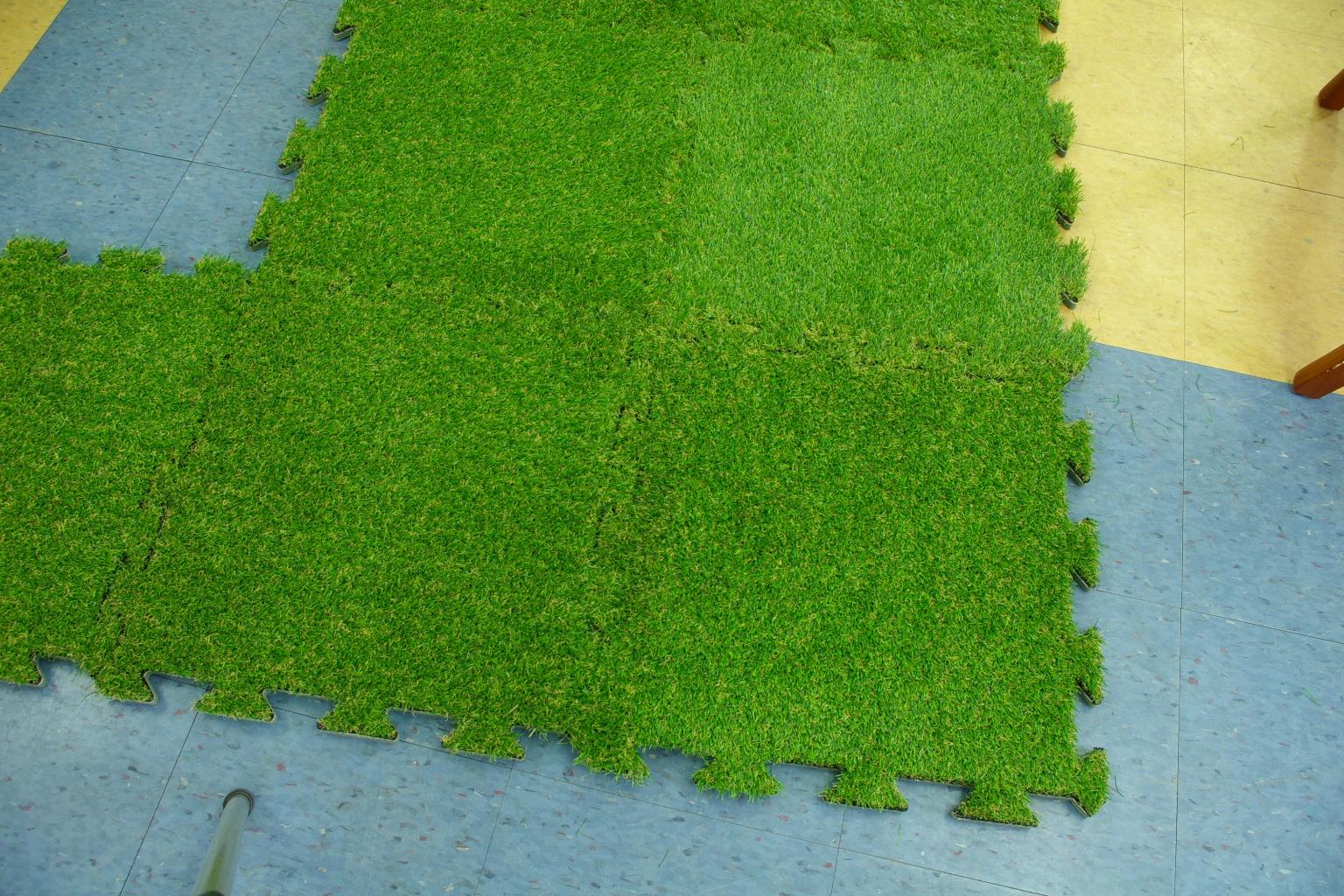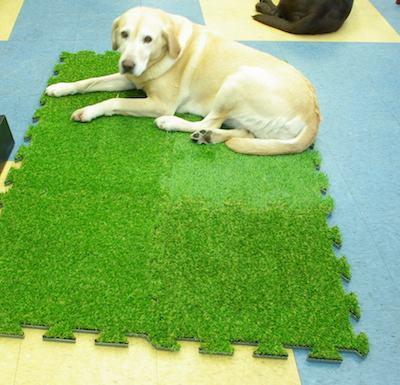 David

Milltown WI

12/26/2013