LonWood Marine TopSeal Commercial Vinyl Rolls 6x60 Ft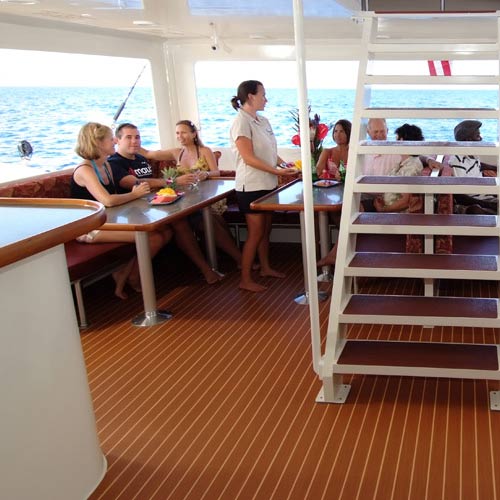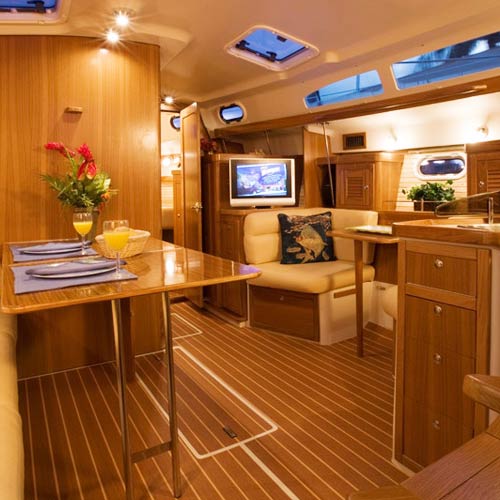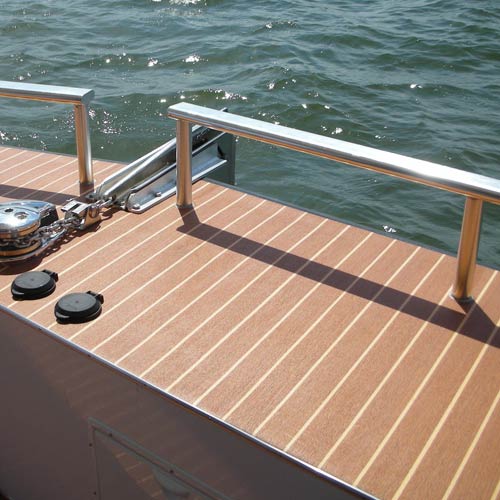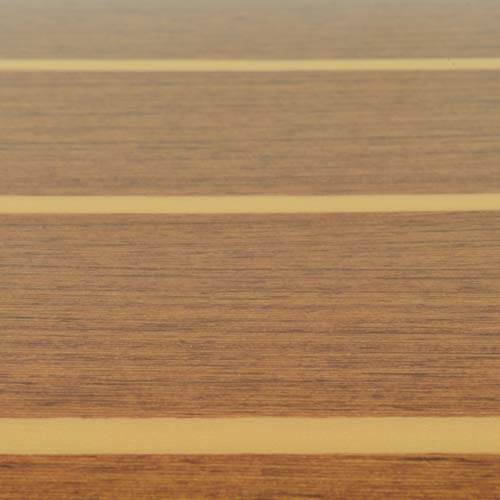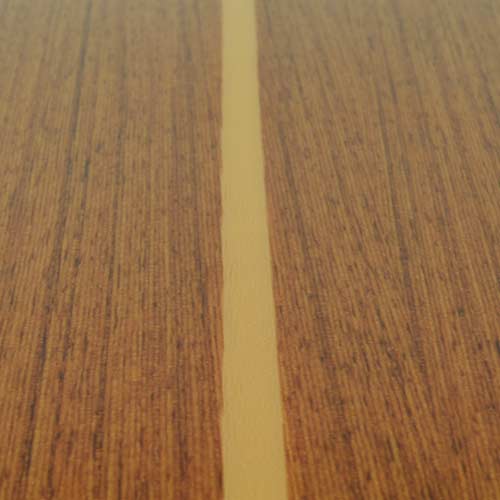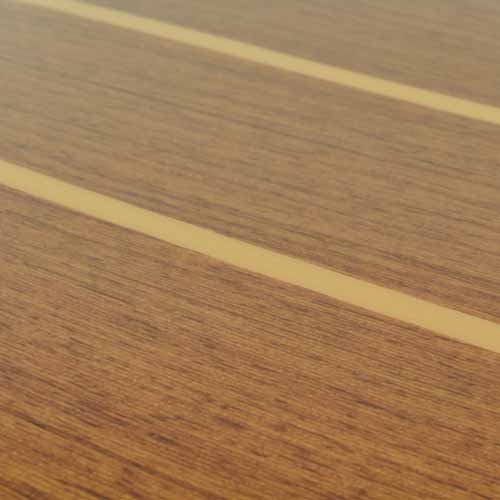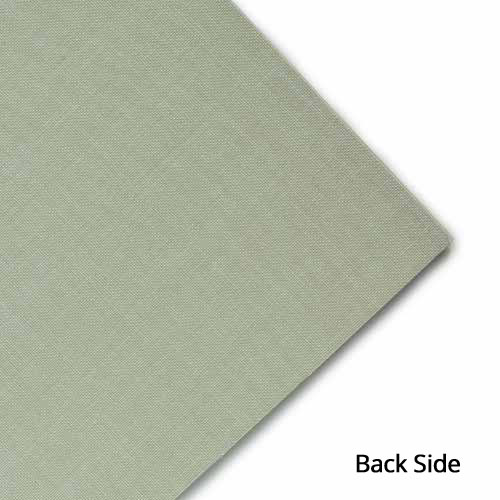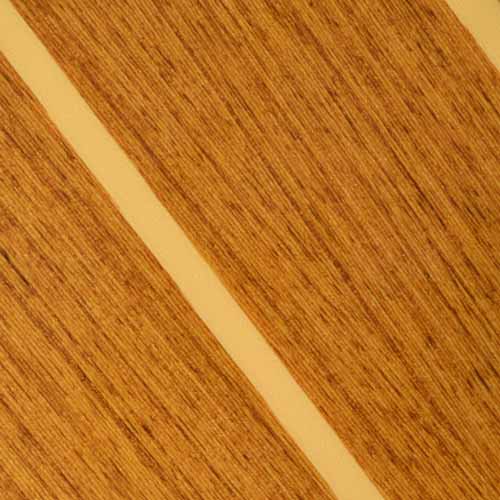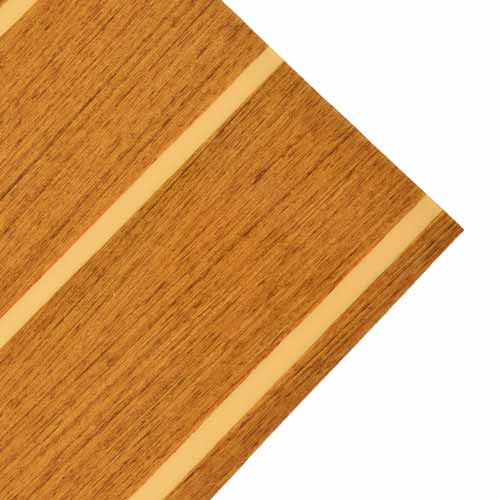 Beautiful Natural Wood Grain Look
Moisture Free Seams and Baseboard Coving
High Performance, Safety Flooring, Slip Resistant
Ships Out: Estimate 4-6 Working Days

Teak and Holly
How Much Flooring Do I Need?
TOP FEATURES
Beautiful Natural Wood Grain Look
Moisture Free Seams and Baseboard Coving
High Performance, Safety Flooring, Slip Resistant
Topseal Finish Eliminate Refinishing and Adds Protection
Coordinating Trim for Hatch Covers and Access Panels
Works with Vertical Applications
Low VOC's
Use Types
Water Crafts, Yachts, Galleys, Deck Ways, Commercial Marine Flooring, Safety Flooring
NOTE: This item is a custom order and is not returnable.
LonWood Marine Topseal is a beautiful vinyl safety flooring that works great in all areas of your watercraft.
LonWood Marine Commercial Vinyl Roll With Topseal, 6x60 Feet

For a beautiful natural wood grain look in a flooring that will complement the decor and layout on an expensive boat, count on the build quality and high end design of the LonWood Marine Commercial Vinyl Roll With Topseal.

This is a high performance, marine grade type of vinyl, which means it will stand up to all kinds of environments you may encounter on your yacht or boat. This floor works for interior areas, rather than on the exterior deck. You will receive protection from the majority of hazards you experience on the lake, sea, or ocean.

Our LonWood marine floor will stand up to regular use, while continuing to look like new. The addition of the Topseal coating over this sheet vinyl will save money in the long run versus an unfinished floor, as our Topseal floor does not require refinishing in the future.
High End Flooring Design
For those looking to maintain the value of a yacht or boat, adding this high quality flooring will do the job. Whether you are preparing to sell a boat that needs a facelift, or you simply want a style of marine flooring that matches the other sophisticated design elements of the yacht, LonWood marine vinyl fits the bill.
This roll of vinyl contains only the highest quality materials and uses a manufacturing process that adheres to the strictest tolerances. Customers will not have weak spots or manufacturing flaws in this roll.
The wood grain design resembles luxury hardwood, featuring a teak and holly design. Visitors to the watercraft will believe they're looking at the real thing because of the impressive design.
To further enhance the final layout, the manufacturer provides a coordinating trim in the same color scheme as the holly and teak faux hardwood that will work for going over access panels, baseboards, and hatch covers. The entire layout will appear seamless.
As another advantage of LonWood marine vinyl flooring, it offers slip resistance. This is highly useful in a marine environment where visitors are sure to track water to the interior locations of the boat from water spray, rain, and other sources.
Vinyl serves as a safety flooring for this type of damp environment because of its slip resistance. It works nicely in a galley, a walkway in the boat's interior, or in living quarters on the boat.
Environmentally Friendly Marine Flooring
The manufacturer adheres to a wide range of environmental standards when creating this vinyl roll. This makes the floor safer for use in locations where the boat owner has concerns over the long term safety of the floors.
This is a low VOC (volatile organic compound) style of flooring, which means it doesn't release dangerous materials into the air, as is the case with some other types of industrial grade boat flooring.
Additionally, a low VOC flooring does not emit a "new car" smell after installation. This also can be beneficial in the tight quarters of the interior of a boat or yacht.
Our vinyl meets the ISO 14001 environmental management systems standard, as well as the JIS Q 9001:2004 and JIS Q 9001:2000 international quality assurance standards. Even with the environmental benefits these floors provide, you can count on their durability, as each roll carries a 5-year limited manufacturer warranty.
High Quality Sheet Vinyl Roll Specifications
Width: 6 feet

Length: 60 feet

Thickness: 2 mm (about 0.079 inches)

Wear layer: 0.5 mm (about 0.02 inches)

Coverage: 360 square feet

Weight per roll: 230 pounds

Weight per linear foot: 3.83 pounds

Wood stain colors: Teak and Holly

Texture: Smooth
Maintenance and Care
Because the manufacturer applied a 30-micron coat of Topseal at the factory, caring for this LonWood marine roll is a little easier than with an unfinished type of Lonseal flooring. (Topseal is a protective urethane coating applied to the top of the vinyl flooring.)
This is a type of flooring made for interior locations on a boat, providing long lasting results. It is an easy type of material to clean and maintain, which is helpful on a boat. Owners can enjoy their time on the water, rather than spending long periods of time cleaning.
One of the best options for cleaning this vinyl is to vacuum or sweep it on a regular basis to remove dry particles. Leaving dry debris on the floor increases the chances of having a greater level of soils appear over time that need scrubbing.
Indoor areas on a boat can become high traffic areas quickly, because of the lack of free space on the interior of the boat. Foot traffic goes over the same areas repeatedly, which can lead to an accumulation of soils without regular cleaning.
Customers can mop the floor or use an auto-scrubber on a low speed setting to clean any soils or stains that persist. Dilute a neutral pH cleaner with warm water to create the cleaning solution. Then allow the floor to air dry.
Maintenance
Mop with a neutral pH cleaner.
Shipping
Ships via freight delivery
This Product Ships Freight Only.
Please review our shipping disclaimer.
SPECIFICATIONS
| | |
| --- | --- |
| SKU# | LS-LonWood-MarineTS |
| In Stock | Yes |
| Product Type | Roll |
| Material Type | Vinyl |
| Product Edging | Straight |
| Thickness | 2 mm |
| Width | 6.00 feet |
| Length | 60.00 feet |
| SF per Item | 360.00 |
| Weight | 230.00 lbs |
| Packaging | Shrink Wrapped on Pallets |
| Number of Pieces per Package Type | 9 |
| Non Absorbent | Yes |
| Special Adhesives | Yes |
| Interlock Loss | 0.00 feet |
| Interlocking Connections | No |
| Made In | Japan |
| Surface Finish | Smooth |
| Surface Design | Wood Grain |
| Installation Method | Glue down, heat weld seams |
| UV Treated | Yes |
| Reversible | No |
| Border Strips Included | No |
| Manufacturer Warranty | 5 year limited |
HOW TO'S
RELATED PRODUCTS
RELATED BLOGS