Sterling Roof Top Tile Terra Cotta 2 Inch x 2x2 Ft.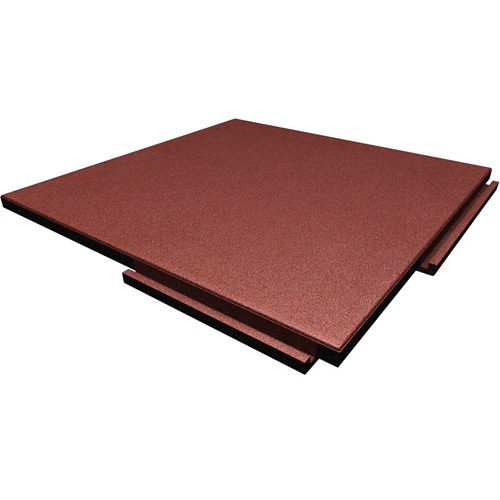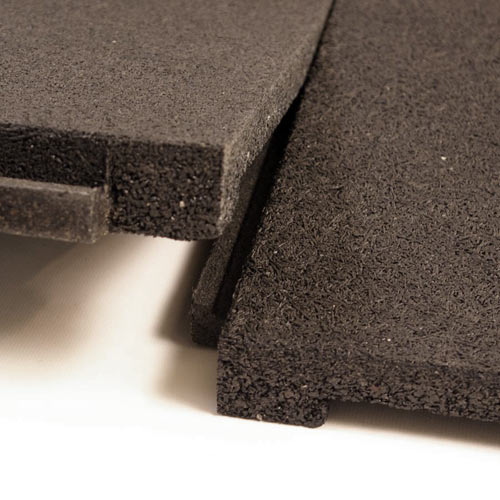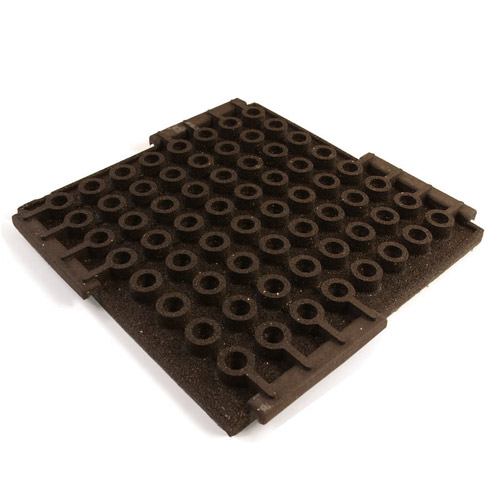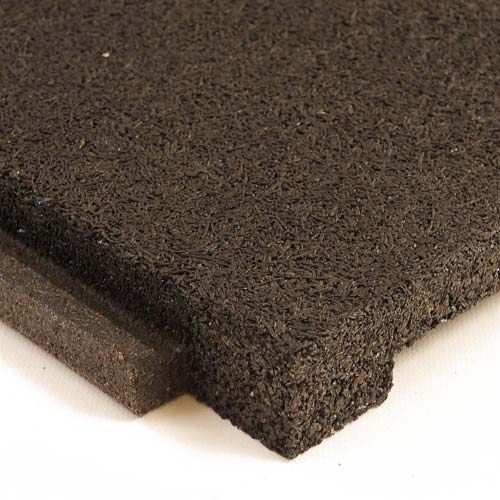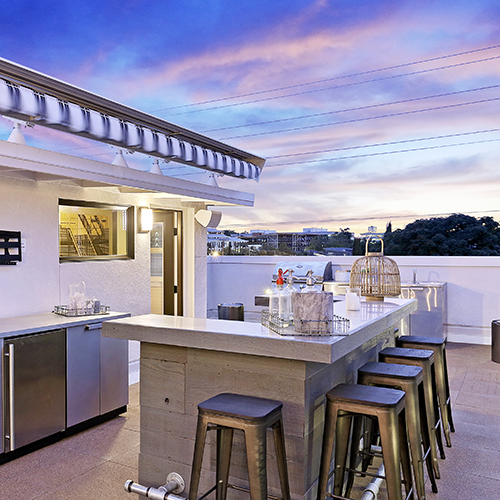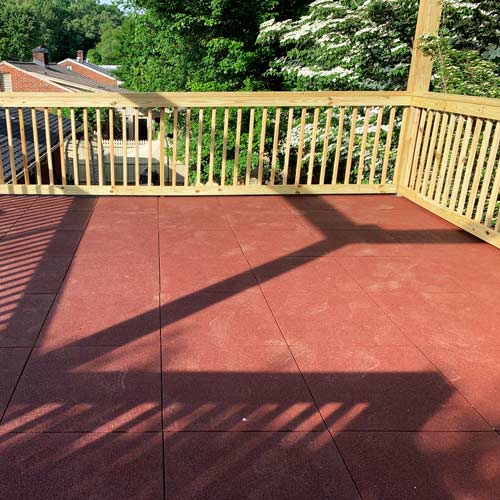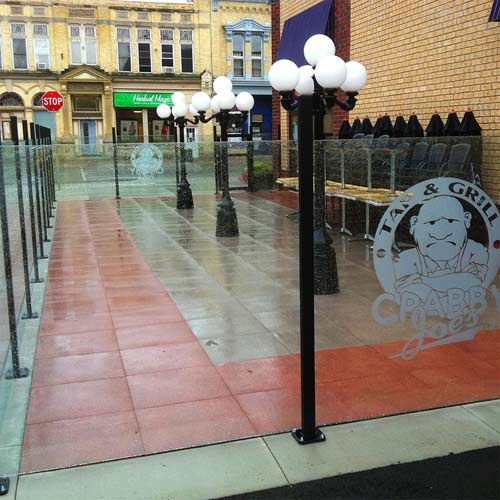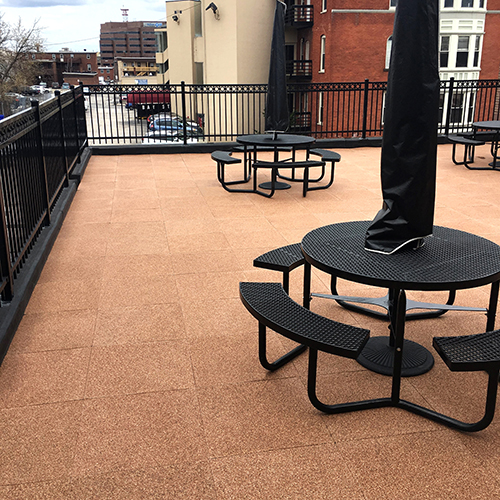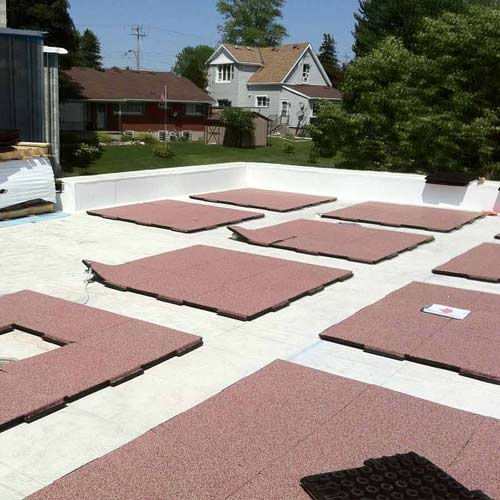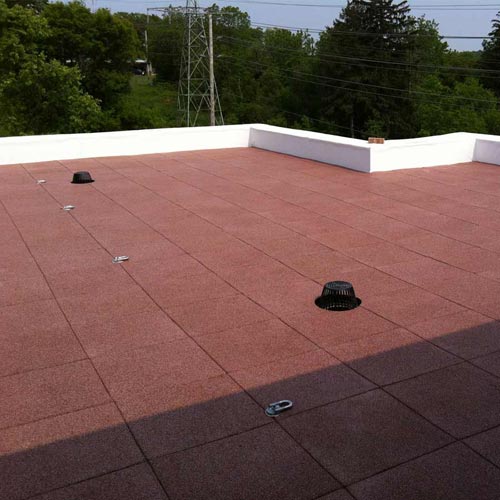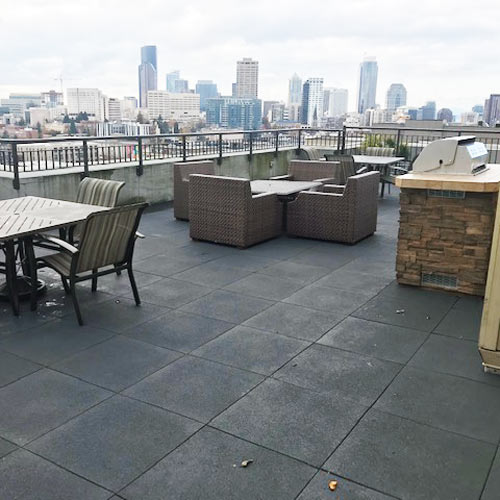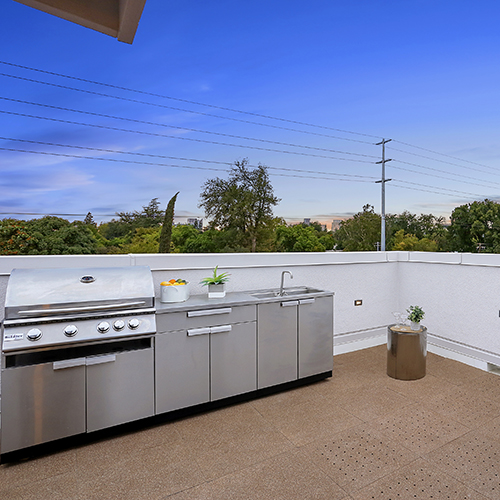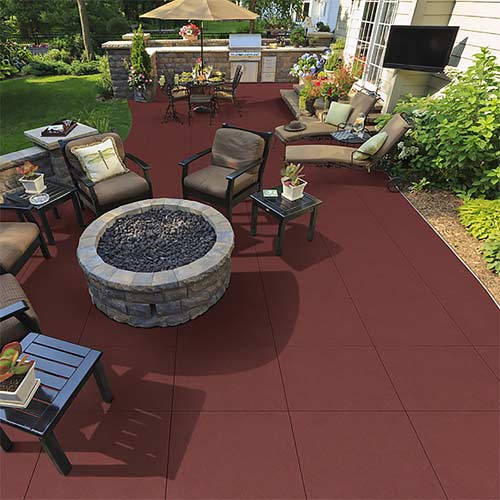 Durable Patio Rubber Floor Tile
Interlocking Edges
Easy Installation
$34.44
/tile
(You Save 20%)
Call for Better Price on Volume Orders
(4 Reviews )
Ships Out: Estimate 7-10 Working Days

Terra Cotta
How Much Flooring Do I Need?
Please call customer service for product sample options.
VIDEOS
Sterling Rooftop Tiles Features and Benefits Video
Rubber Patio Paver Tile vs. Sterling Rooftop Tile
Outdoor Flooring Considerations
Hot Charcoal vs Sterling Roof Top Tile - Unofficial Test
TOP FEATURES
Durable Patio Rubber Floor Tile
Interlocking Edges
Easy Installation
Easy to Clean
Heavy Duty Outdoor Patio and Deck Flooring
High Quality Manufacturing
Use Types
Patio Floor Tiles, Rooftop Flooring, Golf Courses, Deck Tile Surfaces, Outdoor Rubber Flooring
NOTE: This item is a custom order and is not returnable.
Rubber Exterior Floor Tiles, Patio Rubber Flooring Tiles for Roofs
The Sterling Roof Top Tile, 2 Inch Terra Cotta patio rubber tiles provide a high-end, professional quality outdoor rubber deck and patio tile that also works as a commercial rubber roofing paver. Use this rubber patio tile for exterior installations on decks, rooftops and patios at home and in commercial settings.
We recommend special adhesives for outdoor installation of these exterior floor tiles. Should you decide to use the terracotta patio tiles indoors, gluing is optional, as the interlocking design means you can create a dry lay installation.

These versatile roof top tiles are an excellent choice for many types of flooring needs. When you want to use the very best, this is the outdoor patio rubber floor tile for you. We've collected some of the best reasons to make use of this patio rubber flooring.

Tough Rubber Flooring Construction
The Sterling Roof Top, 2 Inch Terra Cotta tiles consist of durable recycled rubber that will last a long time. It carries a Shore A 60 density rating, ensuring the materials will stand up to tough treatment. To top it off the terracotta patio tiles carry a lifetime warranty from the manufacturer. Additionally, these pieces qualify for Leadership in Energy & Environmental Design (LEED) points.
Rubber patio tiles consist of a naturally tough material. These 2 inch thick tile options will stand up to significant changes in temperature that you may experience throughout the year without worries about cracking or shrinking.
In fact, these patio rubber flooring tiles are so tough that you can use them to spruce up your patio area as a permanent installation. Let's say your wooden deck has faded a bit or has a few broken chunks missing. Rather than spending a fortune and a lot of time redoing the wooden deck, you could choose to install our tiles over the top, just covering up the blemishes on your existing patio with a sharp looking new finish. As long as the wood deck construction remains sturdy enough to be safe to walk on, you can just place the new tiles right over the top. This method also works for covering up a worn concrete patio that may be expensive to repair.
As another benefit of the rubber patio tiles, you can place heavy objects on top of the tiles without worrying about damaging them. People may choose to place chairs and patio tables on top of the rubber flooring, for example, creating a comfortable gathering area.
This Sterling patio flooring is made in Canada and ships from the Northeast.
The rubber patio flooring is available in a terra cotta color here. A few other colors are available, should you choose to create patterns in the installation. Border and corner ramps are available in all matching colors, allowing you to create a sharp finished edge. If you need help figuring out which border pieces will work best with your installation area or which colors are available, just contact our friendly customer service team.
Easy Rubber Paver Installation
The 2 feet by 2 feet rubber patio pieces measure 2 inches thick and include interlocking edges for easy installation. You have the option of gluing the terracotta patio tiles or using a dry lay installation. We recommend using adhesives when performing an outdoor installation. However, if you live in an apartment or if you rent your space in a building, you will need to check with the building owner before installing our tiles with glue.
One of the biggest benefits of performing a dry lay installation with the terracotta patio tiles is that you can disassemble the tiles and move them into storage if you need to return an area to its original flooring at any time.
While this rubber patio floor tile can be installed over a number sub-surfaces, concrete, asphalt, compacted aggregate and solid plywood work best. You also can install the tiles over deck planking, provided the spacing between planks does not exceed 6 mm (or about one-quarter of an inch). Just be sure that the sub-surface allows for drainage beneath the tiles.
If you choose to install these terracotta patio tiles on a rooftop patio, we'd suggest you closely inspect the area before beginning the installation. Some rooftop areas will be covered with a tar substance, while others may have a thin membrane. As long as these materials are leveled properly and are sturdy enough to hold the weight of the tiles, they should work well for installing the tiles.
Some rooftop membranes may be punctured by sharp objects, such as the legs of a patio chair or table. Should the rooftop membrane become punctured, you could end up having water leakage through your ceiling, so you can understand the importance of keeping this membrane safe.
By placing our patio rubber flooring tiles over this membrane, the tiles are thick enough to prevent any possibility of punctures, so they'll keep the membrane safe, while also keeping guests on your rooftop patio safe.
Each tile occupies 4 square feet of space and weighs 24 pounds. One person may be able to handle the installation alone, but it can be a little challenging because of the size and weight of each tile.
These patio rubber flooring tiles work equally well as a wall to wall installation, where the tiles stretch across the entirety of the deck, patio, or indoor room, or in an island installation, where you create a coverage space for the tiles that almost floats in an area with no walls nearby.
As each rubber patio tile measures 2 inches in thickness, it can be difficult to cut through the individual tiles when finishing an edge. Just be sure you have a straight edge available and a locking utility knife with plenty of replacement blades on hand to maintain a sharp cutting edge. You can make straight cuts to the edges of the individual patio rubber flooring tiles to fit them against walls, or you can make curved cuts to fit around other objects, such as poles.
When installing the patio rubber flooring, ensuring proper drainage in the sub-surface is essential, because our tiles are slightly porous in nature. Some of the best options for the sub-surface of the terracotta patio tiles include the following.
Concrete and Asphalt base:
The best surface over which to install the Sterling Roof Top Tile, 2 Inch Terra Cotta tiles include both concrete or asphalt.
Compacted Sub-base:
Another option involves creating a well-packed and proper depth sub-base material. Start by installing an aggregate material between 4 and 8 inches thick. Then add another inch of compacted screenings before placing the tile over the top. These materials create a successful drainage area.
Wood base:
You can place the tiles directly over a plywood base or over planks on a wooden deck.
These terracotta patio tiles consist of a colored material that is not UV treated. This means it will change color when exposed to sunlight for long periods of time, much like new wood, concrete, or painted surfaces.
The rubber will absorb heat from direct sunlight, rather than from atmospheric temperatures, so think about the location in which you'll install the tiles. Additionally, if the patio rubber floor tile is installed in areas of continual shade or moisture, you may need to clean the materials periodically to limit the potential for mold growth.
Sterling Tile Cleaning and Maintenance
Because the recycled rubber material of this rubber patio floor tile is porous, you will have to perform a few extra maintenance tasks versus some other flooring options if you choose to install the terracotta patio tiles outdoors. However, these maintenance requirements are not overly time consuming or difficult.
Basic Sweeping:
Start the cleaning process with the patio rubber flooring by sweeping it with a broom regularly. This works well for a general cleaning, but it may not reach all contaminants.
Vacuuming:
For a deeper cleaning, you'll want to vacuum the tiles, primarily if they are installed indoors.
Water Pressure:
When working with an outdoor installation of the patio floor tiles, you can use a water hose with a pressure spray tip to remove contaminants from the porous top surface.
Cleaning Materials:
Most household or commercial cleaners that contain both odor suppressants and disinfects are acceptable as long as they are neutral pH. Using a mop or scrubbing device will remove most light stains from these tiles.
Deep Cleaning:
If a deep clean is needed, a steam vacuum without cleaning agents is ideal. You can also use a power washer with a wand tip.
Ease of Ordering
We pride ourselves on making the customer experience great. Our commitment to its customers is based on the Golden Rule, which is why we offer a price match guarantee. We work hard every day to ensure all our customers are satisfied with every order. We remain proud of our A+ rating with the Better Business Bureau.
For product information, or to request a quote or a sample, please contact our professional customer service team. We are eager to serve you and help you find the perfect flooring option to meet your needs.
These outdoor rubber tile are manufactured using recycled rubber buffings or crumb rubber from reground automotive tires. Black or color from the rubber material will rub off to some extent under normal use. This is common contact wear with this type of rubber tile in this product family type. All pigmented colored rubber tiles for outdoor and indoor use will experience some color ambering under UV exposure and some circumstances of color coming off.
Maintenance
For regular cleaning damp mop with hot water and a neutral pH cleaner, such as Taski Profi. For exterior use hose off.
Shipping
Ships via freight delivery, shrink wrapped on pallets.
This Product Ships Freight Only.
Please review our shipping disclaimer.
ACCESSORIES
Accessories for STERLING ROOF TOP TILE TERRA COTTA 2 INCH X 2X2 FT.
ANSWERS
Product Questions:
Q: what kind of glue should I use to install this tile over concrete
A: Here is a link to the recommended glue: Adhesive For Top Seams Sikaflex 221 Black
Q: can this product be used on top of a treated wooden deck? Will water get thru to the deck when it rains?
A: Yes, these tiles can be installed over a treated wood deck and allow for drainage.
Q: Can I use this product on a balcony that is currently covered with a rubber membrane? Would I use adhesive or not?
A: Yes. These tiles are safe for use over rubber membranes. They can be installed with and without adhesives. You'll want to check with the manufacturer of the membranes before using any adhesive.
Q: I have rolling chairs. Would this flooring be easy to roll on?
A: That would depend on the size of the wheels. The rubber material will accommodate rolling chairs just fine, but you may find that the indents between the tiles may interfere with the rolling of small wheels.
Q: Can this material be installed on a sloped concrete surface?
A: Please reach out to us at 877-822-6622 to discuss this with a member of our sales team, as there are many variables that could alter the outcome.
Q: Can you put this product on a rubber roof?
A: Yes. This is safe for rubber roofing membranes.