Sterling Roof Top Tile Brown 2 Inch x 2x2 Ft.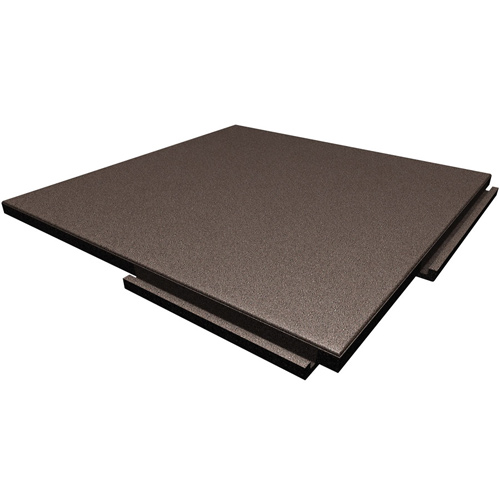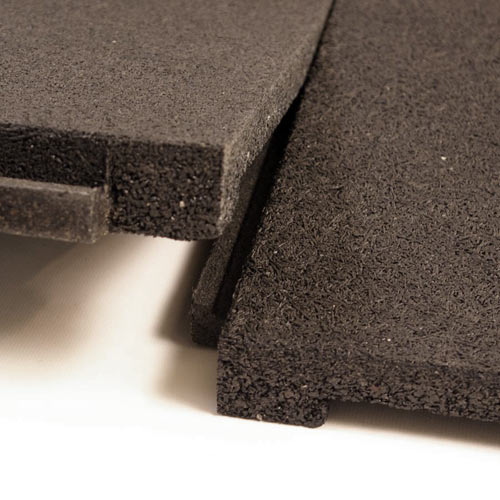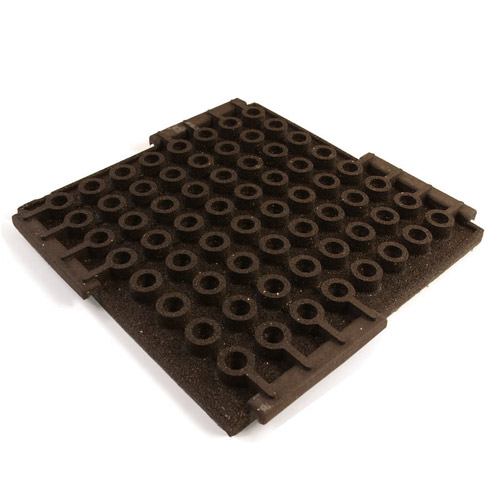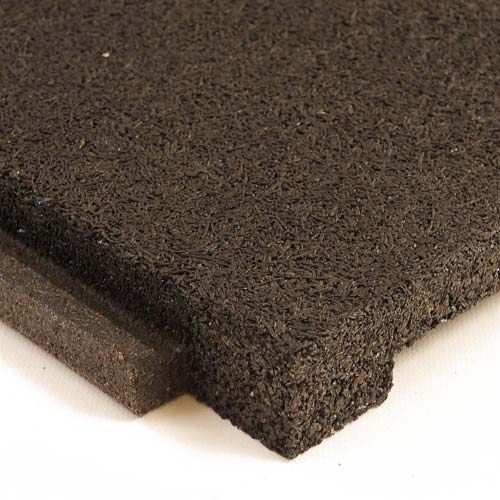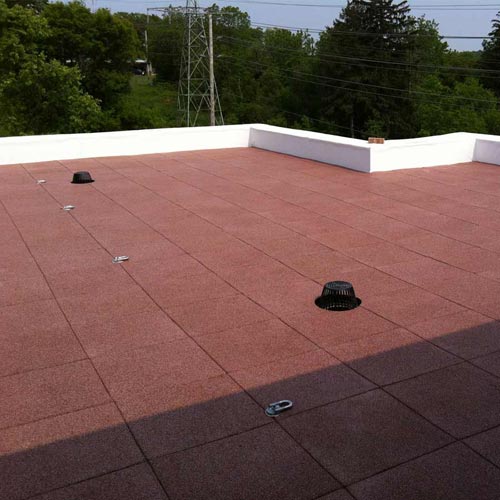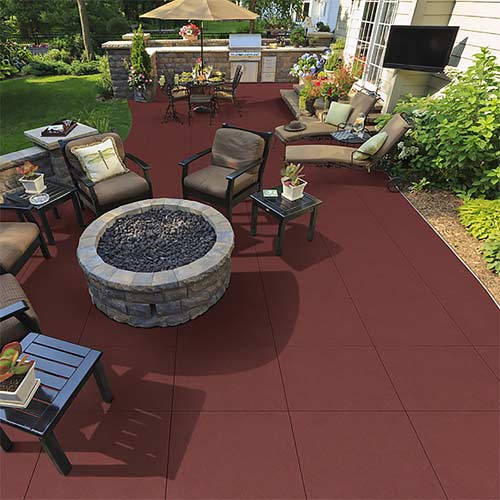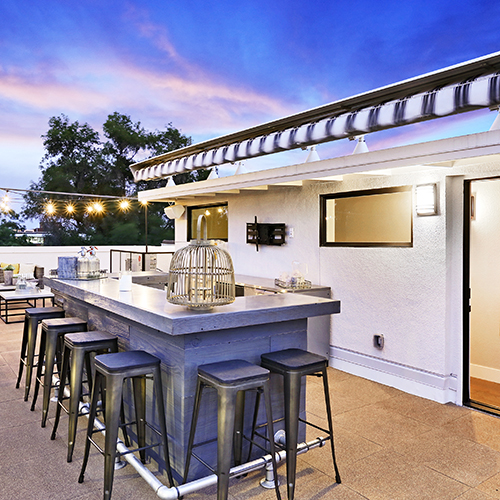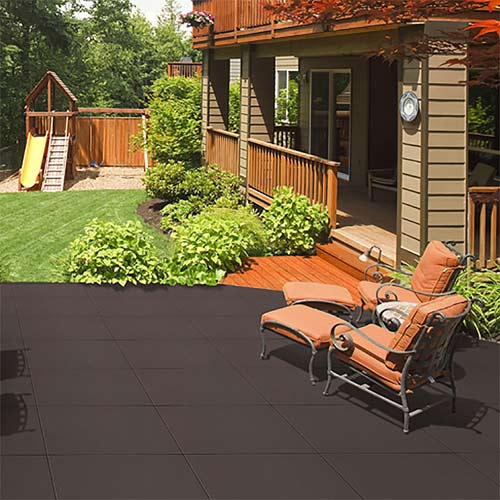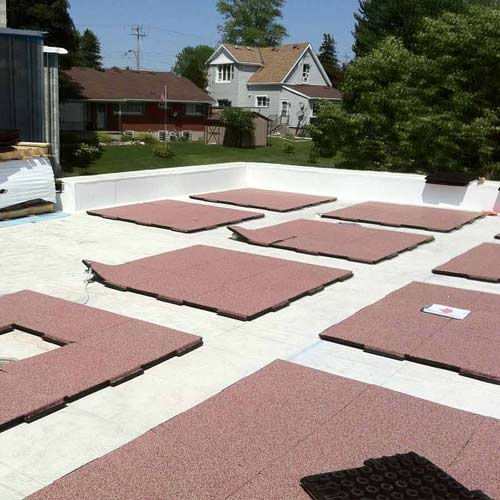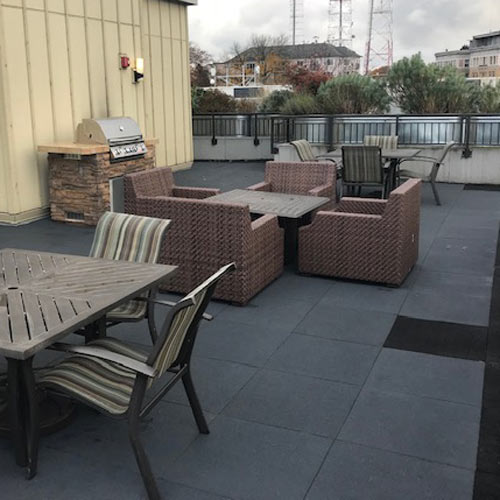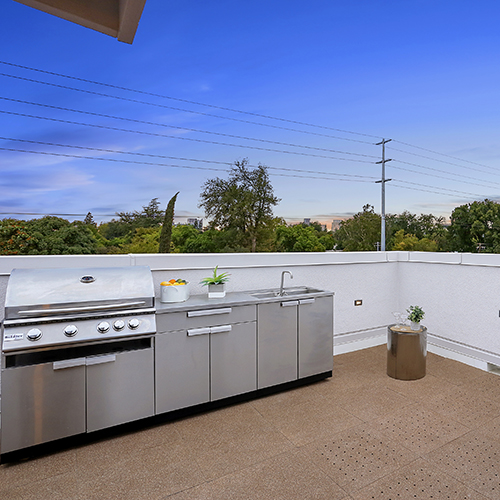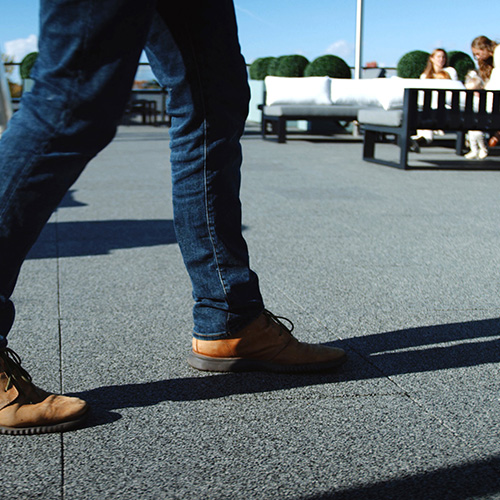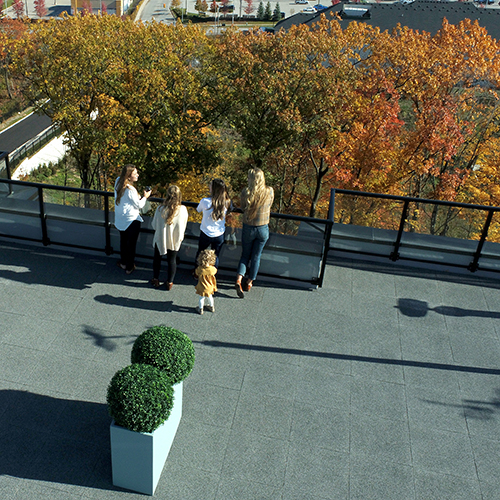 Durable Patio Rubber Floor Tile
Interlocking Edges
Easy Installation
$34.44
/tile
(You Save 20%)
Call for Better Price on Volume Orders
(3 Reviews )
Ships Out: Estimate 7-10 Working Days

Brown
How Much Flooring Do I Need?
VIDEOS
Sterling Rooftop Tiles Features and Benefits Video
Rubber Patio Paver Tile vs. Sterling Rooftop Tile
Outdoor Flooring Considerations
Hot Charcoal vs Sterling Roof Top Tile - Unofficial Test
TOP FEATURES
Durable Patio Rubber Floor Tile
Interlocking Edges
Easy Installation
Easy to Clean
Heavy Duty Outdoor Patio and Deck Flooring
High Quality Manufacturing
Use Types
Patio Floor Tiles, Rooftop Flooring, Golf Courses, Deck Tile Surfaces, Outdoor Rubber Flooring
NOTE: This item is a custom order and is not returnable.
2 Inch Rubber Tiles, Patio Rubber Flooring
Rubber flooring tiles work in a variety of settings, including indoor play areas or commercial exercise spaces. But certain designs of these rubber tiles are perfect for use in outdoor areas that need a sturdy type of tile. Our Sterling Roof Top 2 inch Tile is an excellent choice for areas such as outdoor decks, patios, and roof tops, both in residential and commercial installations.
We have compiled the five best reasons for you to pick our
outdoor rubber patio tile
to use in whatever outdoor space needs a durable type of tile that'll look great for many years to come.
1. Heavy Duty Outdoor Patio and Deck Flooring
Our 2 inch tiles have a material density rating of Shore A 60, which means there's very little give to the tiles. Shore A 30 density rating types of rubber materials would be similar to what you'd find in a rubber band, for example. Shore A 60 density rating materials are similar to tire tread in terms of toughness and density. The toughest type of rubber material typically will carry a Shore A 70 or 75 rating.
These rubber tiles are extremely dense, which gives it the toughness needed to stand up to serving in outdoor decking or patio material installations.
If your children will be playing on a deck or patio, having a rubber flooring down is a nice option for safety. Although the Shore A 60 density rating material we use in our rubber patio flooring is extremely dense, the rubber tiles will provide a softer landing spot than cement or wood that you might find on a typical deck or patio. Granted, these tiles are not the same types of rubber tiles that you'd find on a children's playground or in an exercise area, and therefore don't have the same fall safety rating.
Before choosing to install a roof top floor using our rubber tiles, be sure that your roof top area can hold the weight of people. Some roofs are not made to be walked on, and installing these tiles could cause damage to the roof.
Additionally, some roofs feature a rubber roofing membrane, which works great as a sub-surface for roof top floor tiles. Our tiles will turn this roof top area into an excellent patio area, making the most of this type of space. If you choose to install our rubber tiles over a rubber membrane surface on a roof, be sure the membrane will hold up to the weight of the tiles. The 2 inch Sterling tiles are a great choice for many membrane roof configurations, because the thickness of the tiles will protect the membrane from the possibility of punctures from shoe heels or from furniture legs.
2. Interlocking Edges
One of the primary benefits of the Sterling patio rubber flooring is the tight seals it provides. With tight seals, the water won't leak between the tiles. Instead the tiles will drain properly, which ensures a longer lifespan for the installation. Additionally, these tiles will protect the roofing materials underneath from sun fade or water damage over time.
Additionally, having a rubber patio flooring with tightly interlocked tiles ensures that the tiles will provide insulation against a cement patio, which can be extremely cold in the winter time and hot in the summer. The rubber tiles will give you a more uniform temperature on your patio or deck.
Using tiles that have interlocking edges and that use adhesives represent the best option for roof top floor tiles. Some other types of tiles may use staples or tacks on the underside of the tiles, which can penetrate membranes on roofs, causing damage to the roof.
Although adhesives work well in roof top installations, the interlocking edges on our Sterling rubber patio tiles are tight enough that you don't necessarily have to use adhesive to fasten the tiles onto a roof or patio area. Certainly, if you need a more secure installation, adhesive is recommended. However, if you ever want to replace a damaged individual tile, you can easily remove a tile and replace it if you don't use adhesive on the tiles, relying on the interlocking edges to keep the patio rubber flooring tiles in place.
As part of the interlocking edge, you'll find options for adding borders and corner ramps to the roof top floor that will provide a beautiful, finished look for the area.
3. Easy Installation
When installing the tiles in an outdoor location, you'll be laying them over existing decking or roofing materials. You don't need to remove any of the current materials to install the patio rubber flooring, although you will want to repair any broken or rotted areas before installing the overlay rubber tiles. Make sure the current flooring materials are free of debris too before beginning installation.
Each tile measures 2 feet square and is 2 inches in thickness, and each tile weighs about 24 pounds. This means the tiles can be installed by one person, but the process goes faster with two people.
Depending on the installation method you want to use, you can glue down some of the tiles, glue down all of the tiles, or use no adhesive at all. Follow the included directions for installation for the roof top floor tiles, which will ensure a tight fit with no raised seams.
Should you need to cut any of the individual tiles, a utility knife and a straight edge will yield a sharp cut suitable for installing the tile. Score one side of the tile and then bend the tile away from the score line, similar to how you'd cut drywall. You also can use a jigsaw to make irregular shaped cuts.
You can use the different colors of the rubber patio tiles to create patterns during the installation if desired.
4. Easy to Clean
Maintaining and cleaning our rubber tiles for roof installations is an easy process. Each tile features a flat, smooth surface, which simplifies the cleaning process.
Use a broom or a hose with average water pressure to clean dry debris off the tiles and to keep them looking fresh. For more stubborn stains, just use a damp mop on the tiles featuring a solution of hot water and a neutral pH cleaner. Follow the directions on the bottle of cleaner to ensure the proper ratio of cleaning solution to water.
For advanced cleaning, which should be performed occasionally, you can use a steam vacuum or a power washer to remove a build-up of dirt effectively.
Should your current roof top area consist of a material that tracks into your home, such as tar, our rubber patio tile options will solve this problem. Just install the tiles over the roof top and the tar, keep the rubber material clean, and you won't have to worry about problems with tracking materials into your home any longer.
5. High Quality Manufacturing
To gain the most benefit and longevity from your rubber patio flooring tiles, it's important to stick with a trusted manufacturer. Because this type of patio rubber flooring will be used outside, it must be able to stand up to whatever type of weather is thrown at it, as well as avoid cracking from changes in temperatures and exposure to UV light. You also don't want the tiles to fade or shrink from sunlight, leaving the product ruined.
Rubber is a material that stands up to harsh conditions extremely well, which makes it the perfect choice for roof top floor tiles. And using rubber tiles as a roof top floor will be an extremely durable material that lasts for many years.
Additionally, because each tile weighs about 24 pounds, you won't have to worry about these tiles being caught in windy conditions and popping loose. The tight fit and weight keeps these tiles in contact with the surface at all times. And because the tiles are 2 inches in thickness, they won't curl up during times of excessive heat.
Rubber tiles often are made from recycled tires where the rubber is ground up. This means these types of rubber patio tiles provide some benefits to the environment, while also offering a high quality material that works great in outdoor flooring.
Even when using high quality materials in the manufacture of these rubber flooring tiles, it can result in odors. This is a common situation with rubber tiles, and some people find these odors unpleasant. However, when used in outdoor areas, such as patios or roof tops, the proper ventilation in these area will minimize the problem with odors.
Contact us for more information on ordering these patio rubber flooring tiles. Our customer service team will help you figure out exactly how many tiles you need to perform the installation, based on your measurements. Each tile has a limited lifetime warranty. These tiles cannot be returned, because they represent a special order.
These outdoor rubber tile are manufactured using recycled rubber buffings or crumb rubber from reground automotive tires. Black or color from the rubber material will rub off to some extent under normal use. This is common contact wear with this type of rubber tile in this product family type. All pigmented colored rubber tiles for outdoor and indoor use will experience some color ambering under UV exposure and some circumstances of color coming off.
Maintenance
For regular cleaning damp mop with hot water and a neutral Ph cleaner, such as Taski Profi. For exterior use hose off.
Shipping
Ships via freight delivery, shrink wrapped on pallets.
This Product Ships Freight Only.
Please review our shipping disclaimer.
ACCESSORIES
Accessories for STERLING ROOF TOP TILE BROWN 2 INCH X 2X2 FT.
ANSWERS
Product Questions:
Q: Your only PDF for installation over a substrate is using the ground as the substrate. Do you have a recommendation if using your product on a residential flat roof (plywood) over living space?
A: We do have installation information for flat rooftop installations, please contact customer service.
Q: Can these be installed on top of a screen porch with a wooden deck floor? Thanks!
A: Yes. These Tiles can be installed directly over the wood.
Q: Can these be installed directly over dirt in a yard? I am interested in replacing my stone patio with these.
A: The tiles require a solid flat sub surface. Dirt is not considered acceptable. A compacted crushed stone base will be your most cost effective option if you are starting with dirt. However, if your existing stone patio is level, you may be able to install the pavers on that.
Q: Can I receive a free sample?
A: Please contact us at 877-822-6622 for assistance with sample requests.