Garage Floor Tile Comparison Video - Raised vs. HiddenLock
By Greatmats Staff Created: August, 2017 - Modified: July, 2021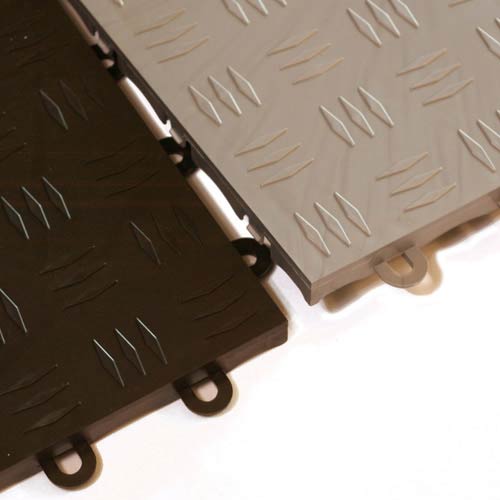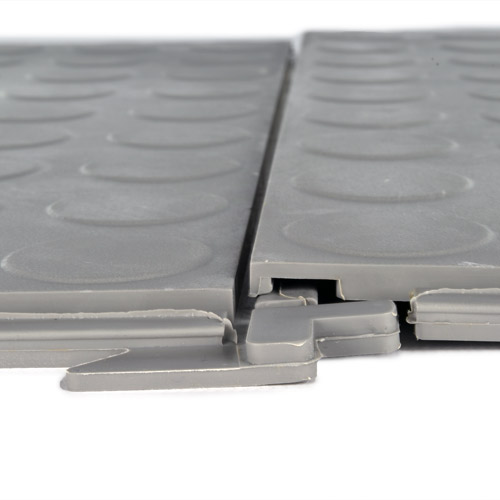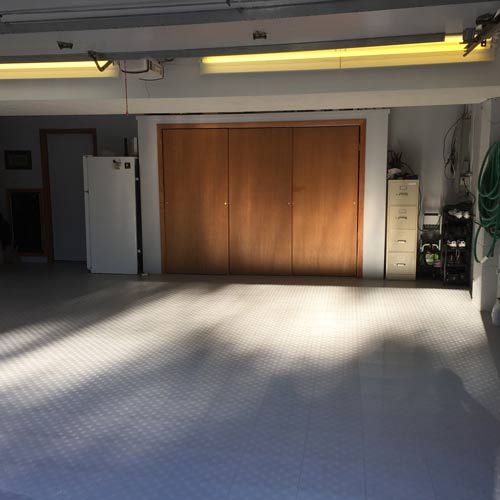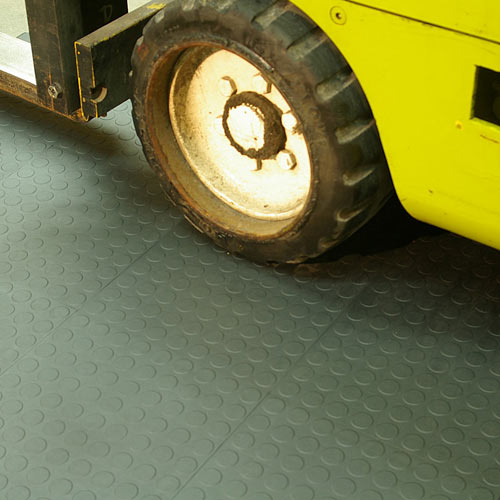 Let's take a look at modular garage floor tiles. Today we'll compare two of Greatmats most popular Garage tiles - the raised Garage Floor Tile Coin and the flatter HiddenLock Coin Floor Tile.
These interlocking tiles are designed to create a stylish and durable garage, warehouse or trade show floors that are easy to install and keep clean.
Both tiles are 1x1 foot in size. They differ in thickness, material and installation methods.
The raised Garage Floor Tile is more than twice as thick as its HiddenLock counterpart - a difference of 5/8 inch vs. 1/4 inch.
Part of the reason for the thickness difference is that the raised tiles are designed to allow airflow beneath the garage flooring tiles. This prevents moisture from becoming trapped beneath the finished surface and helps eliminate the growth of mold or mildew.
Raised garage tiles are made of a no-break polypropylene material, designed to handle static loads of up to 20,000 pounds per SF, and feature a 10-year warranty.
HiddenLock garage tiles offer a softer, rubber like PVC plastic and carry a 5 year warranty. These tiles should be sealed with a PVC floor sealer when used in automotive areas to protect it against tire rubber.
The raised PVC garage floor tiles utilize a snap-together tab and loop connector system that works great for temporary or permanent installations. The firm material and snap together connectors will not allow play between the tiles, keeping them held tightly together over time without any need for adhesives.
The softer PVC floor tiles push together much like a puzzle, the hidden interlocking system keeps the puzzle-style edges out of sight so only straight edge seams are visible. The tiles can be dry laid in most environments, but can be glued down in areas where heavy forklifts will be doing a lot of turning.
Ramped border strips are available for the thicker tiles and both options can be cleaned using a damp mop and common household floor cleaner.
Thanks for watching. Now go out and be great!