Foam Roll 6x42 Ft x 1.25 Inch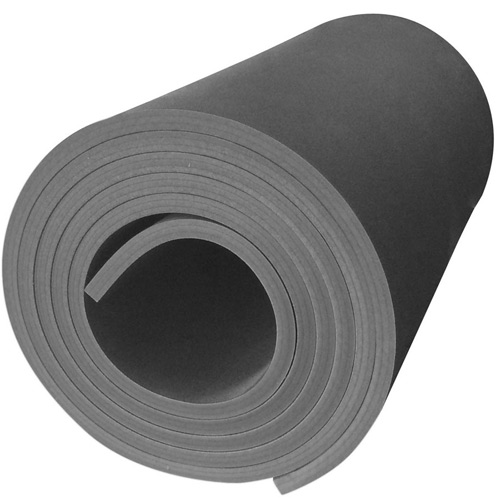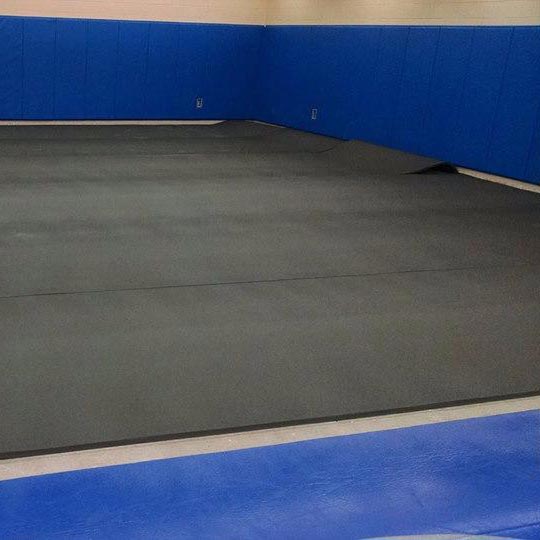 6x42 ft roll size
Also available in 5/8 inch and 2 inch thicknesses
Superior shock absorption
$628.32
/roll
(You Save 15%)
(14 Reviews )
Ships Out: Estimate 14-18 Weeks
How Much Flooring Do I Need?
VIDEOS
Ben Tallini Customer Experience with Greatmats Foam Rolls
TOP FEATURES
6x42 ft roll size
Also available in 5/8 inch and 2 inch thicknesses
Superior shock absorption
Prime polyethylene sports foam
Foam must be covered
Use Types
Martial Arts Floors, Gymnastic Floors, Special Event, Stunting Surfaces
NOTE: This item is a custom order and is not returnable.
1.25 inch foam roll, cheer mat foam underlayment, gymnastics mat foam
When you're working out with athletes in sports like martial arts, gymnastics, or cheerleading, you may have only occasional times when you want some foam padding available. With the Foam Roll 6x42 Ft x 1.25 Inch product, you'll be able to move this gymnastics mat foam underlayment into place as needed for certain types of practice sessions, and you then can roll it up again and move it out of the way when it's not necessary.
Lightweight Materials

This is a huge roll of cheer mat foam underlayment, giving you a good value per square foot of coverage. Each 1.25 inch thick foam roll has a coverage area of 252 square feet with dimensions of 42 by 6 feet.

Each martial arts foam subflooring roll weighs 65 pounds, but when you consider the large amount of square footage you receive with our 1 inch thick foam roll, this material doesn't weigh much per square foot.

You also can cut the cheer mat foam underlayment product to fit a smaller area if you prefer. A smaller size of this 1 inch foam roll will make the product easier to move.

Storing the foam is easy too, as it can be rolled up tightly to a small size.
Durable Foam
Our gymnastics mat foam underlayment consists of a cross linked polyethylene sports foam material that will give you a great lifespan and excellent shock absorption capabilities. Each 42 foot foam roll is a Made in the USA product that features excellent rebound and cushion. This sports foam cushion subfloor is manufactured from quality materials that you can trust to be safe for all ages of children to use.
The 1.25 inch foam roll has a 1-year limited manufacturer's warranty, giving you additional peace of mind about the quality of the materials. Our cheer mat foam underlayment carries a material hardness rating of 2.3 pounds per cubic foot, delivering the perfect level of cushioning and support.
The gymnastics mat foam underlayment does not have any vinyl or carpet top, so you will need to provide some sort of top layer. Many of our customers use this sports foam cushion subfloor underneath other types of pads to provide extra cushioning, for example. Or you can provide your own carpet or vinyl top over the top of the gymnastics mat foam underlayment.
Once it's covered, the martial arts foam subflooring roll will be durable and tough enough for providing cushioning for martial arts or sparring. Some of our customers even choose to make use of this cheer mat foam underlayment attached to the walls of the studio. This can help protect students who may crash into the wall during practice time.
Our customer service team can answer any questions you may have about the Foam Roll 6x42 Ft x 1.25 Inch product. Please contact us if the 1.25 inch thick foam roll is not the correct thickness for your gymnastics studio, as we have a couple other thickness options for this 42 foot foam roll.
Please allow 2-4 weeks production time.
As this is a special order product, our customer service team can give you information on expected delivery times and options.
The density rating for this foam underlayment roll is at 2 lbs per cubic yard.
Shipping
Ships via freight delivery only.
This Product Ships Freight Only.
Please review our shipping disclaimer.
ANSWERS
Product Questions:
Q: Is this foam grade A fire safe foam.
A: This foam is not Class A fire rated.
Q: could you use this as a wall padding for jiu jitsu? Possibly glue it to the wall?
A: Yes this would be possible.
Q: Is it possible to order this product in custom lengths? At 6ft wide, I need 3 pieces 18ft long for a total of 54 linear feet. Is a 54 ft roll possible or any combination equaling 54. I don't want to buy more than I need.
A: This foam only roll product is only available in 6x42 ft size.
Q: Do you offer any options to cover the surface with? Vinyl or carpet?
Q: Can this be used in wet environment? Is it water proof?
A: These rolls are made from cross linked polyethylene sports foam, which is a low absorbancy, but not completely water proof. If using in a wet environment, please check for moisture issues beneath the mat periodically.
Q: Is this mat meant to be used as an underlayment? Or can the mat be used as a grappling mat by itself? Thank you
A: This Foam Roll is to be purposed as an underlayment only. This foam roll does not have any vinyl or carpet top, so you will need to provide some sort of top layer. Consider one of our custom roll out mats for martial arts as well.