Soft Foot 1/4 inch thick 2x3 feet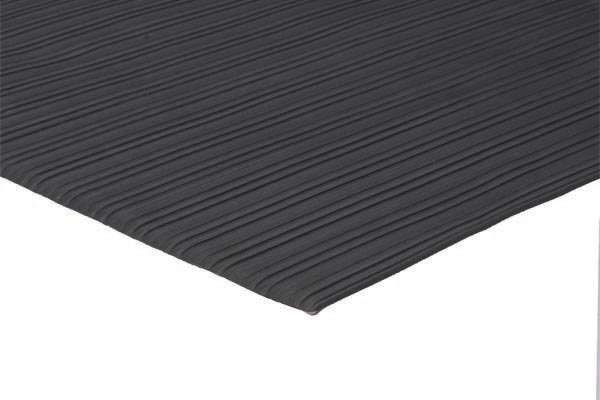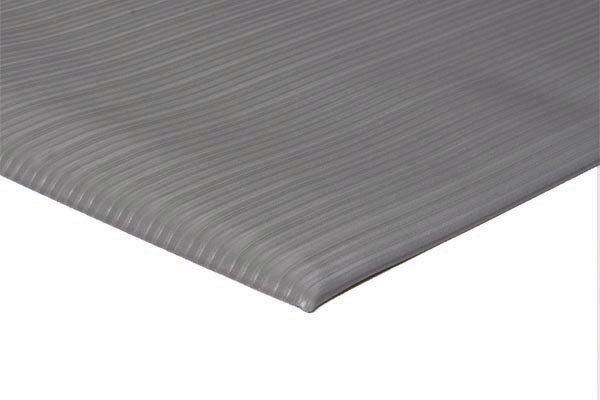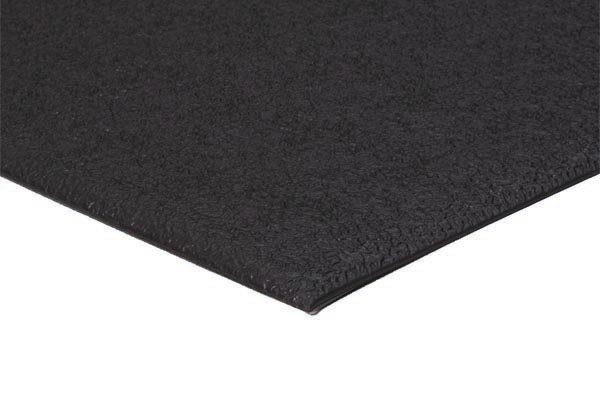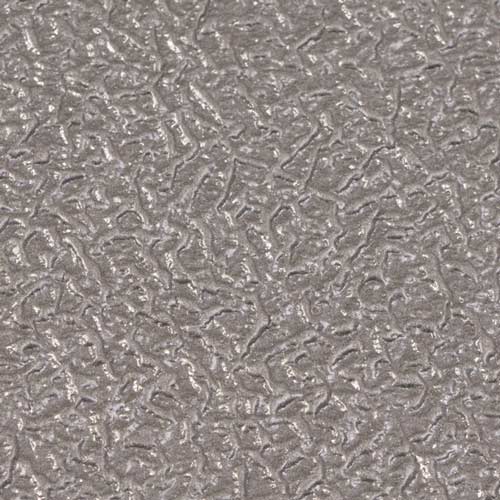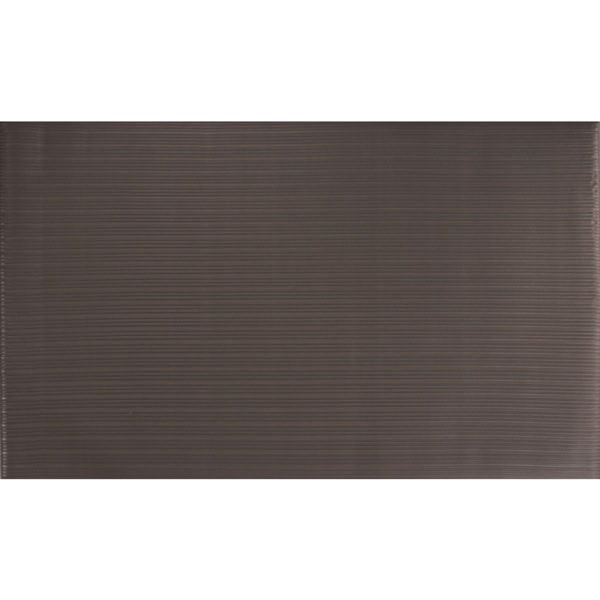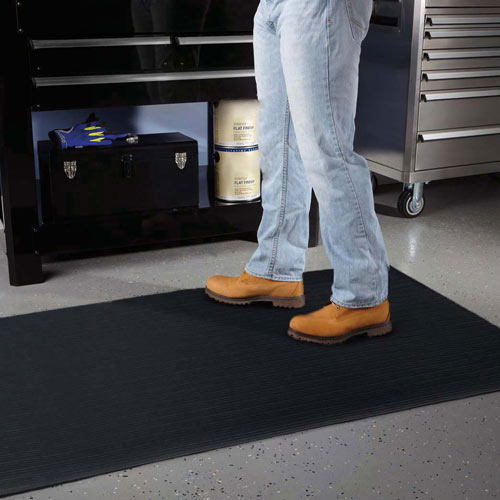 Various sizes to choose
Call for volume discounts
Closed-cell vinyl foam recommended for dry to moist environments
Ships Out: Estimate 4-6 Working Days
TOP FEATURES
Various sizes to choose
Call for volume discounts
Closed-cell vinyl foam recommended for dry to moist environments
Textured surface patterns and beveled edges provide safety
Materials can be trimmed to custom fit any work area
Anti fatigue
Anti slip
Made in the USA
Use Types
Anti Fatigue Mats, Industrial Mats, Shipping and Packing, Standing Work Station Mats, Lab and Service Counters
NOTE: This item is a custom order and is not returnable.
Soft Foot beveled fatigue matting is ideal for improving the comfort of employees in industrial workplaces. Rugged and strong, this matting is made up of a closed cell vinyl foam, which makes it comfortable and forgiving. Its textured surface provides maximum traction, while the ergonomic design provides anti-fatigue benefits. This matting is versatile and can help to improve employee comfort, increase productivity, and maximize safety in the workplace.
Benefits
- Ergonomic design provides comfort and relief for aching feet and legs
- Textured surface provides valuable traction to increase worker safety
- Beveled edges make for smooth transitions onto and off of the mats
- Closed cell vinyl foam is suitable for use in dry or moist environments
- Choose from many standard sizes to accommodate your workplace
- Mats are trimmable and can be cut to fit any workplace area
- Volume discounts are available so you can save money when outfitting your workplace

Features
- 1/4 inch thick
- Anti fatigue
- Anti slip
- Ergonomic design
- Closed-cell vinyl foam
- Textured surface patterns and beveled edges for safety
- Made in the USA

This beveled fatigue matting measures just 1/4 inch thick, but can provide major results. Because this flooring is so thin, it can be easily laid over existing flooring without creating a major height difference or making for an awkward transition onto or off of the matting.
This closed-cell vinyl foam is highly durable and is suitable for industrial settings. It can be used in both dry and moist environments, as the foam doesn't absorb moisture. The top of the mat has an anti-slip textured surface to increase employee safety and potentially prevent slips and falls. You can choose between the ribbed surface texture or the pebble surface texture. Additionally, the beveled edges make for a smooth transition onto and off of the mats for both employees and carts, increasing the versatility and seamless introduction of these mats into your workplace.
If you want to improve worker comfort and relieve pain, this beveled fatigue matting is the perfect way to do it. The vinyl foam is comfortable and helps to absorb shock. Additionally, the mat itself is ergonomically designed to provide comfort and relief for aching feet and legs. You're sure to notice a difference between standing on this mat and standing on a hard concrete floor, especially after a few hours of work. This matting can improve your employees' comfort, which can, in turn:
- Increase worker productivity
- Improve employee morale
- Make your workplace a more enjoyable, safer place to be
This matting offers the versatility that you want in any workplace setting. You can trim the matting to fit any work environment, so obstacles like poles or desks are no issue. Additionally, custom-cut lengths are available so that your matting is ready to install without requiring you to spend any time cutting. Be sure to contact customer service for details on this popular option.
When you purchase this work station mat, you'll be investing in a quality product. We carefully choose the products that we offer, so you're only choosing from the best options available. This work area mat is made in the USA, and while it's offered at an affordable price point, it is made of quality materials and will put in a top performance in any industrial setting.
This work station mat is a quick and easy way to improve the working conditions for employees.
Or, purchase some mats for use in your own home - they make great additions to garages, basements, and any other areas where you spend lots of time on your feet.
Affordably priced at just $1.53 per square foot, this beveled fatigue matting is a practical choice for both large and small applications. If you're planning to purchase a large amount of this matting, then be sure to give us a call to learn about potential volume discounts, making this product even more affordable.
Why Use Fatigue Industrial Mats?
Thinking of investing in fatigue industrial mats for your own use, or for the workers in your business? Rest assured that you'll be making a wise investment.
Fatigue industrial mats can help to improve worker comfort for any employee who must spend long hours on their feet. These vinyl foam fatigue mats offer relief for aching feet and legs. Not only will your workers be more comfortable, but they'll also be more productive. But don't just take our word for it -
studies have proven the physical benefits
that anti-fatigue mats provide to workers.
But there's another reason why investing in vinyl foam fatigue mats is a wise move for any business owner. According to an
article
posted by Occupational Health & Safety, anti-fatigue mats can help eliminate or reduce fatigue and its related health and safety hazards. This also makes your workers more productive, which can increase your bottom line.
A 2003 study published in the Journal of the American Medical Association identified the fact that lost worker productivity is often caused by aches and pains. Workers acknowledged that standing for long periods of time caused discomfort, but didn't find the ailments severe enough to warrant going home. However, those pains reduced the workers' performance. Issues caused by standing on your feet for long periods of time include:
- Foot and back pain
- Headaches
- Musculoskeletal pain
- Arthritic pain
In order to alleviate this pain, workers:
- Move more slowly
- Lean against walls or other supports
- Stop to stretch their legs or rub their feet
These actions all result in decreased worker productivity.
Even more important? Routine worker aches and pains are costing American employers more than $61 billion every single year.
With these vinyl foam fatigue mats, you can take control of decreased employee productivity, maximizing your business' profits in turn. By alleviating the pain that your workers experience, you can improve their morale and increase their productivity. Additionally, you may help to prevent workplace injuries by providing safe, cushioned flooring that optimizes traction and helps to prevent unnecessary strain on workers' bodies.
Consider, too, that investing in fatigue industrial mats demonstrates your dedication to your employees' well-being. This can be a strategic move in positioning yourself as an employer, and in investing in your staff. When you employees are more comfortable, they'll be more energetic and engaged with their work. This small change in your flooring can have major implications on your workplace, your business productivity, and your entire workplace environment.
Maintenance
Maintaining and cleaning your Soft Foot mats is simple.
These textured safety mats should be regularly cleaned with a vacuum. Please be sure to test the vacuum on the mats first to ensure that it does not damage them.
As needed, damp mop the mats using a basic household soap and hot water. You can spot clean the mats by using a scrubby and a sponge.
Shipping
This Product Ships UPS Ground, FedEx Ground and/or Freight.
Please review our shipping disclaimer.
SPECIFICATIONS
| | |
| --- | --- |
| SKU# | A106-20-2x3 |
| In Stock | Yes |
| Product Type | Mat |
| Material Type | Rubber Foam Blend |
| Product Edging | Straight |
| Thickness | 1/4 inch |
| Width | 2.00 feet |
| Length | 3.00 feet |
| SF per Item | 6.00 |
| Weight | 3.00 lbs |
| Packaging | Cartons |
| Number of Pieces per Package Type | 1 |
| Non Absorbent | Yes |
| Special Adhesives | No |
| Interlock Loss | 0.00 feet |
| Interlocking Connections | No |
| Made In | USA |
| Surface Finish | Ribbed or pebble |
| Surface Design | Solid color |
| Installation Method | Lay flat |
| UV Treated | No |
| Reversible | No |
| Border Strips Included | No |
HOW TO'S
RELATED PRODUCTS
RELATED BLOGS