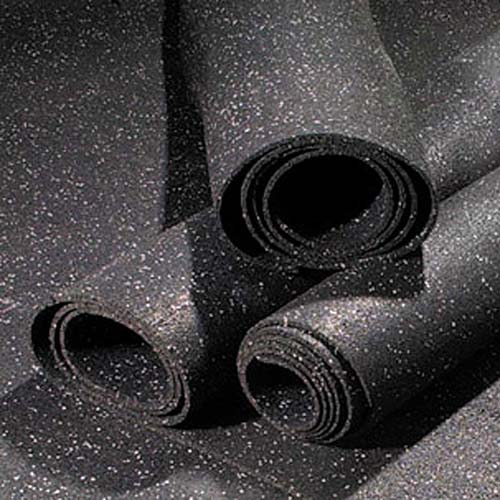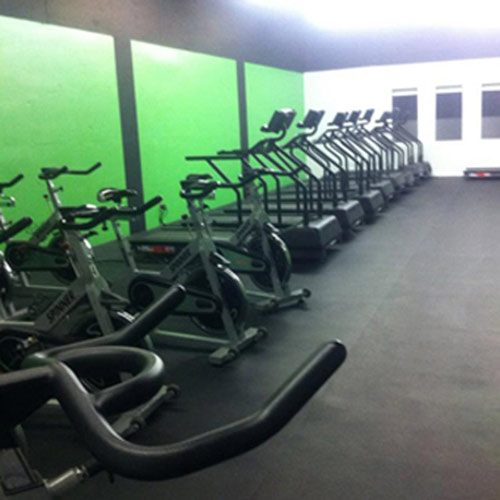 Rolled Rubber 3/8 Inch 25 Ft Black Stocked
(0 Reviews ) Write a Review
SKU# AM38Blk-25FT
On Sale
Reg: $229.00
$0.00 $0.00 per SF
Rolled Rubber is one our specialties, we offer the best quality rolled rubber at the most competitive prices with our Price Match Guarantee. Standard material is in stock coast to coast, and we offer custom cut lengths as required for your project.

Rolls of Rubber is an excellent and cost effective rubber flooring option for athletic facilities, doggy daycares, basement floors and industrial installations.

Product is stocked from Coast to Coast in 25 and 50 ft rolls, available for quick shipment at the best prices available. Custom cut lengths available in stocked items in rolls typically 30 Linear Feet or longer per roll. Custom orders are no problem for GREATMATS, we pride ourselves on working closely with our customers throught out the process.

Rolled rubber eliminates seams and enhances the appearance and longevity of your sports facility or home gym. Durable rubber is environmentally friendly, made from recycled rubber cnotent and cost effective. Our standard rolled rubber material has a density durometer rating of 60.

Quick Ship Items Include:
1/4 inch thickness in Black, and 10% Colors of Red, Green, Blue, Eggshell
3/8 inch thickness in Black, and 10% Colors of Red, Gray, Blue, Eggshell, Lipstick, Tan

Care and Cleaning: Use a neutral Ph cleaner - such as Taski Profi.

Recommended Adhesive
for glue down installations is ChemRex CX-941.

CX-941 Details:
-5 gal. pail - 57 lbs per pail - coverage of 400 SF approx.
-2 gal. pail - 25 lbs per pail - coverage of 160 SF approx.

CX-941 Cost:
-5 gal. pail - $169.00
-2 gal. pail - $89.00

Please Note: Please wear protective gloves when using the CX-941 Adhesive product - as if any glue gets on your hands we have no products to recommend for removal of the glue from your skin.

Tiles that are 50 percent color or greater will need to be sealed with the appropriate TASKI product.

Rolled Rubber can be used for weight room areas, storage rooms and ammunition rooms to name a few. Rubber Roll Floor can also be used in industrial applications. Rubber Flooring Rolls can be installed with either a tape down or glue down installation. Rolled Rubber Flooring can add comfort and durability to an otherwise hard surface. Rubber Flooring Roll material is most commonly ordered in 100 percent black or with a 10 or 20 percent color in the mix.

Rubber Rolls can also be custom ordered with any color percentage and color mix. Rolls of Rubber are the most common Rubber Flooring available. Each Roll of Rubber will lay flat when unrolled for installation. Rolled Rubber can be cut with a utility knife for a wall to wall installation. Rubber Roll Floor will withstand high impacts in weight rooms. Rubber Flooring Rolls are all 4 ft wide per roll. Rolled Rubber Flooring is a very low odor Rubber Flooring material type. Rubber Flooring Roll material is made with recycled rubber content and is a Green Product by EPA standards.

Size and Dimensions:
-Thicknesses: 1/4 - 3/8 - 1/2 inch
-Sizes: Rolls are 4 FT wide
-Custom Lengths Roll Length of 30 Linear Feet or Longer per Roll in most cases

Weight of Material
-3/8 inch - 2.3 lbs per SF

Characteristics:
-Made in USA
-Low Odor
-Non Slip
-Waterproof, material will not absorb moisture.
-Recycled Content
-Color flecks are distributed throughout product & will not wear away.

Shipping Information:
10 Ft Rolls available for UPS Ground shipments in 1/4 inch - Limited Colors - 1 week for delivery.

Orders of 30 FT lengths and longer are shipped via common carrier freight delivery. Allow 2-3 weeks for delivery of non quick ship items.
Shipping
This Product Ships Freight and/or FedEx Ground.
Please review our shipping disclaimer.
| | |
| --- | --- |
| Product Tile | Roll |
| Weight | 210.00 lbs |
| Universal Interlock | No |
| Kid Safe | No |
| Interlocking Connections | No |
| UV Treated | No |
| Reversible | No |
| Border Strips Included | No |
| Leed Points | No |
Related Products: