Choose this karate mat when you are looking for a quality flooring surface for your dojo. Used in hundreds of studios nationwide for over 10 years this karate mat has withstood the test of time. Greatmats one year warranty will stand behind any manufacturer defects, so that you can be confident in the longevity of this one inch thick karate and taekwondo mat.

High density mats are specifically designed for Karate and Taekwondo floors. These 1 inch mats are manufactured to strict design specs. We have been selling these mats to trainers and teachers globally for nearly a decade; one of our most popular products.

Applications:

Martial Arts Studios
Karate
Taekwondo

If this particular foam mat is not perfect for your application or budget please consider one of our other foam mats, we offer a complete and comprehensive line of interlocking foam mats to our customers, some starting at $0.99 cents per square foot and while other foam mat products offer free shipping. Please browse our complete line of interlocking foam mats. If you have questions please Chat with us online, send an email or call our friendly customer service center to speak with one of our flooring experts about our foam mats.

Additional Information: This product is for bare feet and soft shoes only!

Previous Customers Please Note:

The interlocking design for this product was changed in June of 2006 - please call us if you are adding to existing mats.

We are determined not to be undersold - please contact us if you are offered a better quote for the same product with shipping cost included as part of the total.

This Product Ships Freight and/or FedEx Ground.
Please review our
shipping disclaimer.
Features:

Waterproof
No Adhesive Required
Easy to Assemble
Truly Reversible
Double Side - Double Color
4 Border Strips Included per Mat
Durable Top Surface
Top Quality EVA High Density Foam
Expand Your Floor as Needed

Characteristics:

Lead Free and Latex Free

Size and Dimensions:

Tile: 40" x 40" x 25 mm, With a thickness tolerance of + or - 1 mm
Trim piece: 40" x 1.5"

Please Note:
Foam interlocking mats such as this type may have a common issue of coloring from the mat material coming off on feet and uniforms. This issue is not consistent and is not uncommon in the industry with this type of EVA foam mat.
Customer Rating:
Thanks Pam we are very happy with the mats.
I'm attaching a couple of pictures for you.
Happy Thanksgiving!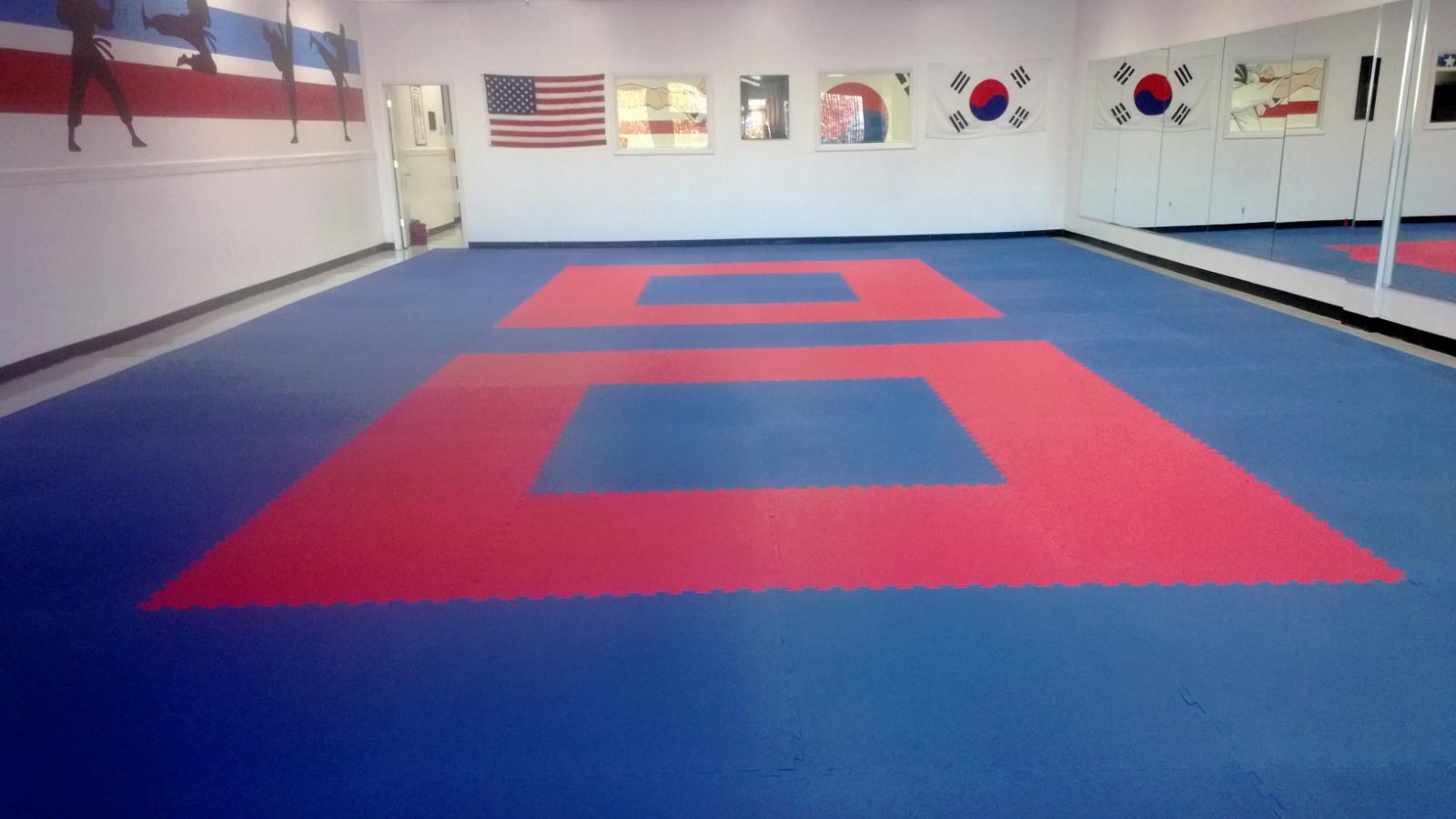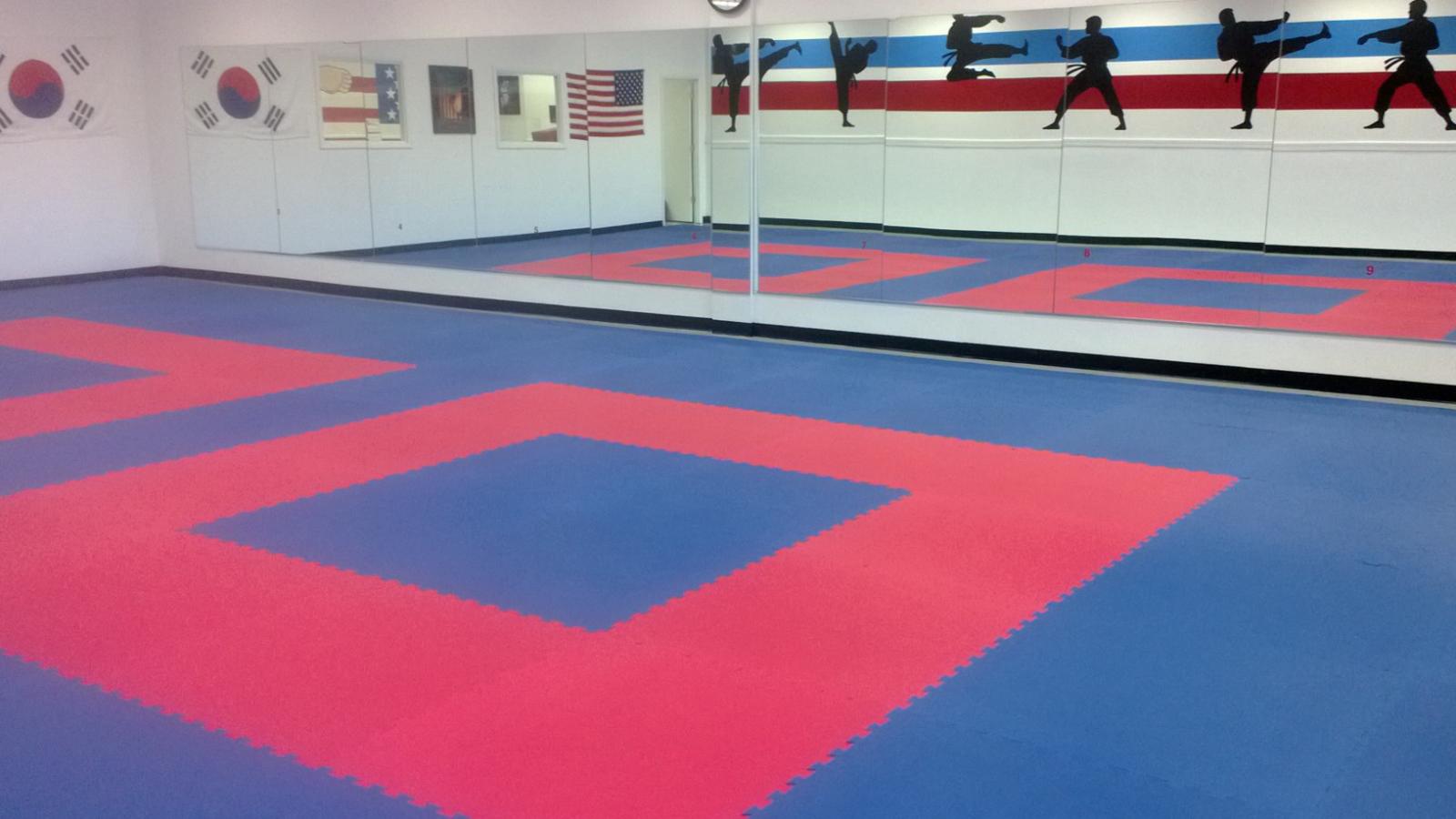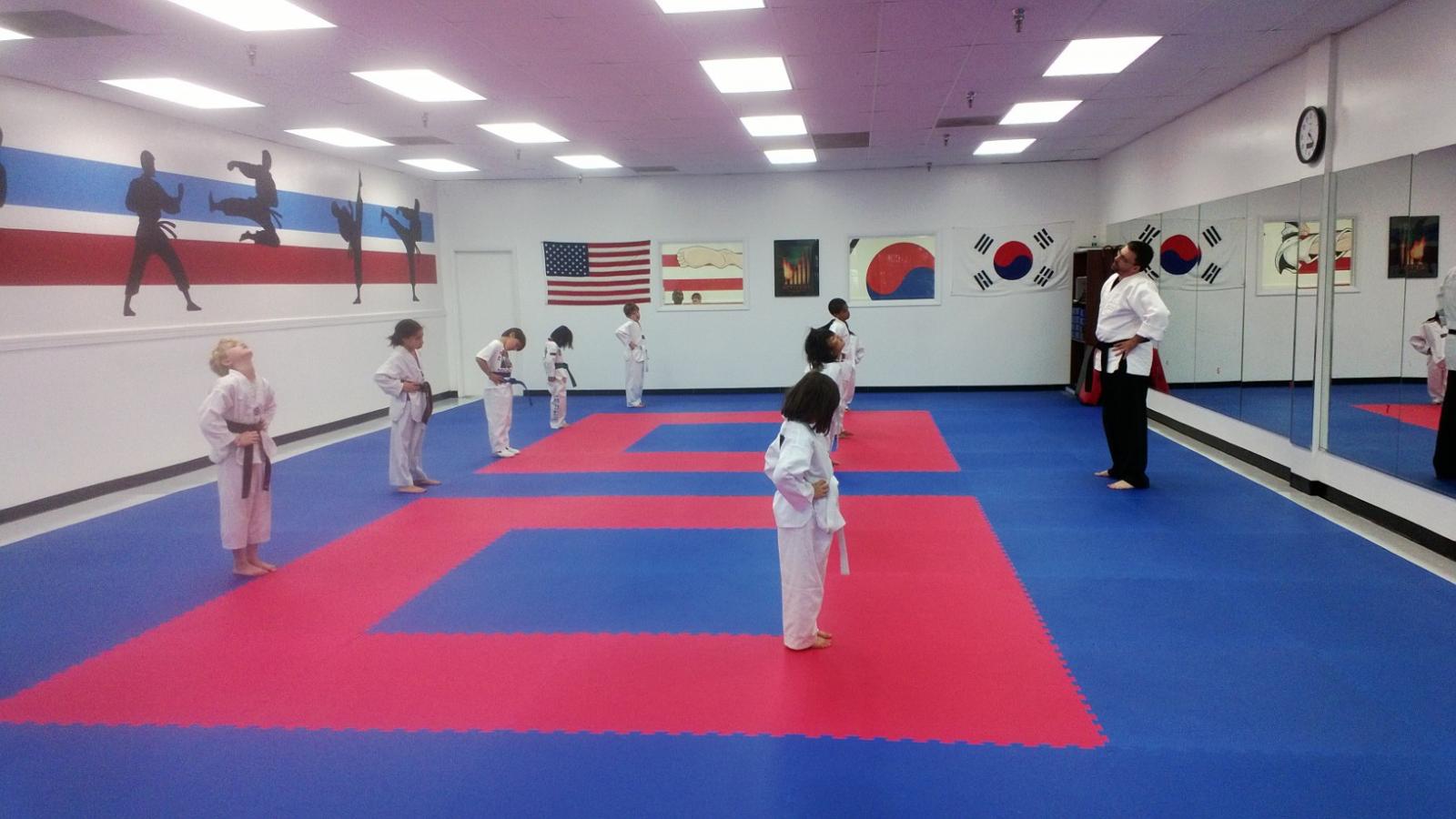 Nick
Olney, MD
11/25/2013
Customer Rating:
I would like to send a photo from Rice Lake Martial Arts Center in Rice Lake. We just got these mats over the summer and they are working great! The layout was done with much assistance from your tool on the website.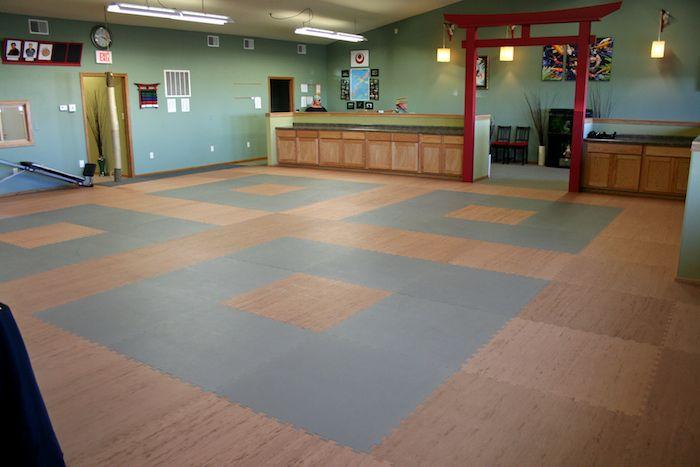 Biran
Rice Lake, WI
11/06/2013
Customer Rating:
The mats held up exceptionally well.
Zero wear despite the activity.

I'll certainly be contacting you again for my future mat flooring needs!

Watch this video of the mats in action in a Tap Out video
http://www.youtube.com/watch?v=x08e8jB7Bu8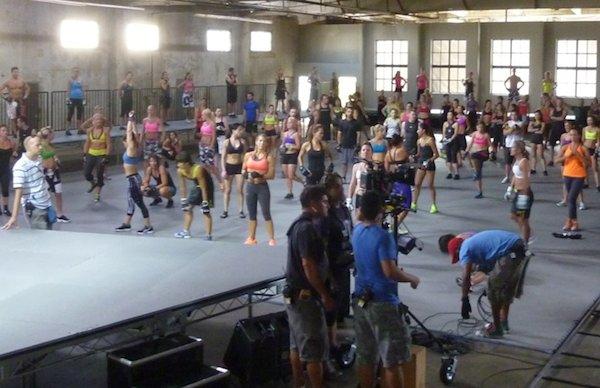 Marc
Video Shoot
11/04/2013
Customer Rating:
These mats are perfect for Karate training. The are not grooved or textured, which allows your feet to pivot easier. Some mats have too much grip. These have it just right. I would recommend these.
Dan
DUBLIN, CA
10/15/2013
Customer Rating:
We love our mats. We have them on our basement WO room and the padding is a perfect amount for impact in Tae Kwon Do. The interlocking system holds the mats really well, we have had no problems with slipping or shifting. They were shipped much faster than we anticipated, it was wonderful to do business with a company which is so concerned with customer service.
James
Lisbon, WI
08/21/2013
Customer Rating:
We Are very happy with our mats. They hold up well and are easily cleaned. Thank you.
D.May
Donald
LaGrange, GA
08/09/2013
Customer Rating:
Easy to install, helpful customer service, comparable cost to carpet. The only thing keeping it from 5 stars is a film or print that makes feet turn black. We have tried mopping it several times, but after an hour of practice, feet still turn black. It is getting better, so whatever it is will wear off in time, or we're not using a strong enough cleaning agent.
Sarah
Everett, WA
08/08/2013
Customer Rating:
Easy online ordering and delivery was coordinated without a hitch. Mats are awesome and easy to install and clean! Very satisfied with the overall process.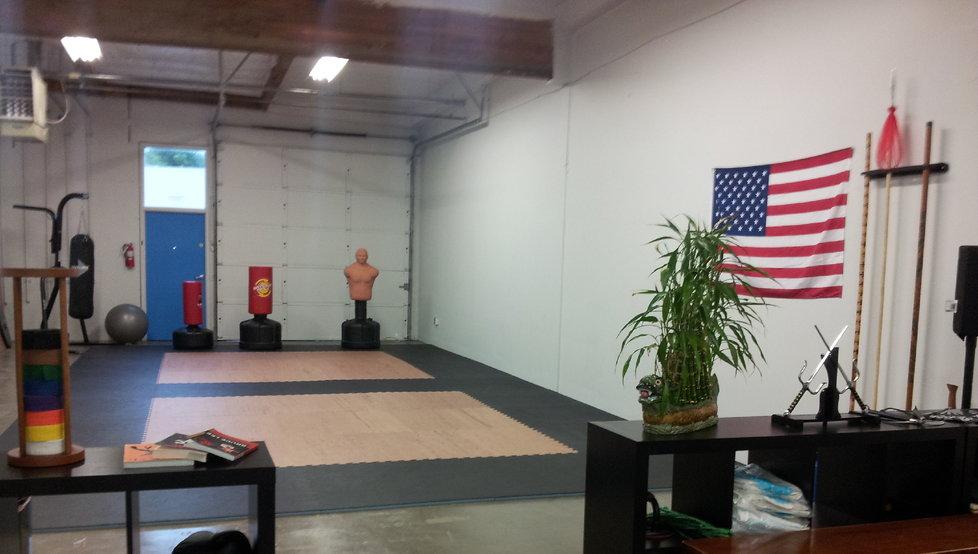 Chris
Beaverton, OR
08/02/2013
Customer Rating:
We have been working with Greatmats for over a decade now and recently moved into a larger location and once again Great Mats delivered our new 2100 square foot of brand new mats on time and as usual, their product and service is outstanding, they helped us select exactly what we need. We are still using our original mats from our very first order, which are over 11 years old now in our 2nd studio, which after a quick wipe up with a cloth and some warm water now look as good as they did the day that we bought them. Great Mats are by far the best flooring solution we have ever seen, either at other martial arts schools, or competitive events. The product is tough, durable , resilient and most of all - they look fantastic. Chris Howes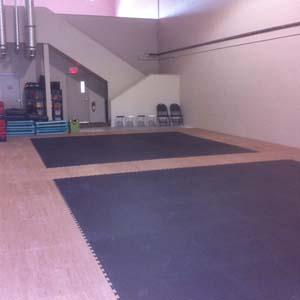 Chris
07/23/2013
Customer Rating:
We were wondering how the interlock would work given that our floor is somewhat uneven, but the mats fit together really well so that has not been a problem. Lastly, the mats work really well to provide some cushioning for throws. We find we now don't have to use the folding mats as often. Oh, and the mats are also great to look at! We love the mats and would highly recommend Greatmats.com for both the quality and the price of the product, as well as the terrific service.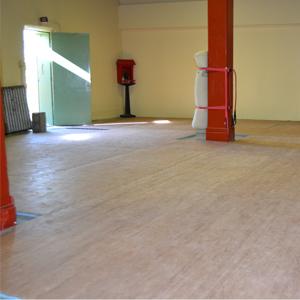 Ruth
07/23/2013
Customer Rating:
Arrived promptly, easy to install, looks and performs well so far.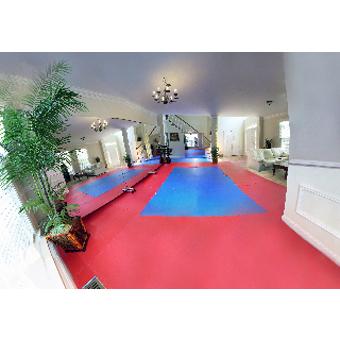 Giovanni
07/23/2013
Customer Rating:
Awesome flooring for our studio. Provides good footing and is absorbing falls without hurting the students like no other mat I've trained on. If you would like pictures of my students working out on it please email me.
Bill
Heyburn, ID
06/01/2013
Awesome product. I was in need of updating my school mats. These feel great and look great
Eduardo R
Naugatuck, CT
01/04/2013
We love our mats! Easy to put together and seems like they will hold up well. The product is much better than those we were able to find locally (which wasn't much).
Jason
Salem, VA
12/29/2012
Arrived promptly, easy to install, looks and performs well so far.
Giovanni
Charlotte, NC
09/12/2012
This was a great experience. Very reasonable price and quick delivery. What else could I have wanted?
Brian
Raleigh, NC
08/02/2012
I absolutely love the new mats. They look great, work great, and everyone who has seen them loves them, too!
Thomas
CRAWFORDSVILLE, IN
07/16/2012
Service was exceptional... Product is exceptional... Our clients love the feel and the stability the1" EVA foam mats provide them and they love the look of the wood grain mats and how they add to the traditional look to our fitness/martial arts studio. Thank-You very much GREATMATS and a special Thank-you to David for taking care of all our needs!!!
Tammy
Duncan,
07/11/2012
I have found your mats to be both very cost effective and a very nice addition to my business. They look great, feel great, and have gotten nothing but rave reviews from my clients. Your customer service, delivery, and product have been first rate. I would definitely recommend your company to others.
Thomas
CRAWFORDSVILLE, IN
06/25/2012
We ordered 150 mat pieces(30 pks) for our rennovation to our school and are completely thrilled with the new surface.
We previously had carpet and pad, but this really gives the students good support and makes you feel more energized after working out. The only negative I can see was the fact that when we ordered this volume of mats, you would think they would be all the same color or lot number. We had blue/red combinations and had to use the other side where the color was noticeably different.
Students and parents appreciate the new surface as it really gives our school a more professional look.
Overall, on a scale of 10, I would give this product a 9; only because of the non-match lot color.
Pam
Huntington, WV
06/08/2012
bought mats for kids to practice sparring for taekwondo, great quality for the price and mats are very easy to install. mats are perfect for practicing kicks and have enough padding for falling. however would not be enough padding for heavy judo throws or hard falls, the wood color is great.
Ed
Castro Valley, CA
05/15/2012
The mats came in very quickly and ordering was a breeze. We installed them very easily and cutting them to fit the odd corners of our school was a snap. The mats have the necessary firmness for stand-up arts such as our Wing Tsun, but still provide ample softness for falling, rolling and ground-fighting. A perfect compromise for stand-up arts that don't want "squishy mats" but still need some cushioning. Recommended!
Mike
Weehawken, NJ
05/07/2012
Great mats qualitie is great , costumer service respond quickly
GUSTAVO
MIRAMAR , FL
05/03/2012
I am very happy with the product. The wood grain looks great! The price was very reasonable and the product was delivered in a timely manor. The only slightly negative would be that the floor is a bit harder than I expected. I may ad a layer of carpet padding to compensate. That being said, I am 95% satisfied with the purchase and would recommend highly.

Master Ken
Pure Balance Martial Arts
Martial Arts Kids After School Program
Ken
Tampa, FL
04/11/2012
Great product, love the smooth structure, easy to clean! Timely delivery too!
Daniel%20R
Waupaca, WI
01/25/2012
Our Marital Arts Studio recently purchased this flooring. The ordering process was easy and Greatmats took care of all of the shipping and brokerage paperwork.

It took only a few hours to install all of the mats...the look was amazing! Our Grand Master is a quiet person, but it was easy to see that he was very excited with the flooring. We have been using the matting for about a month now and it is great. Everyone has commented on how professional it look, how the mats can take running, jumping and stretching on them with no signs of moving or coming apart.

We give this product the highest rating for quality, and highly recommend it to any other martial arts studios. We also rate Greatmats 5 stars for their support!
David
Calgary, AB
01/19/2012
Before purchasing from GreatMats I was under the impression that good customer service and quality products were a thing of the past. I am glad to have been proven wrong!
GreatMats you are the best!! I have never had such good customer service and the quality of the mats is top notch for a price you will not find anywhere.
Thank,
Aaron
Aaron
Arroyo Grande, CA
01/14/2012
These puzzle mats look fantastic at my martial arts studio. I purchased the wooden ones and they make the place look more professional and clean. However, the only drawback was that the mats came in different tints and colors, so that may bother some...for me though, I just thought it gave it some character. The mats overall are good quality, but they do take on scuffs and scratches easily, so be careful with not dropping, rolling, or placing heavy items on them. I would recommend these to folks who wouldn't let these minor things bother them.
My
Sacramento, CA
01/05/2012
These are great for when the kids are playing and practicing karate. I did not realize how easily they puncture. We just have to make sure that they don't have any sharp toys out. We put this in the kids play area for easy clean up and so that they can practice tumbling and karate. Installing was quick and easy. We like that we can remove it, clean it, and put it back!!
Nancy
Des Plaines, IL
12/21/2011
Awesome. Easy to install, easy to cut, took 90 minutes for a 16 x 20 room. My wife and daughter both use the room for Taekwondo training and have said the floor is better than what they use at the schools and tournaments.
Seth
Chesapeake, VA
11/19/2011
Pricing for Karate Mats - Martial Arts Mats 1 Inch
40x40x1 Inch
$19.95 per piece