This 20 mm foam flooring option is offered in 3 double colored options. Choose from green/brown, red/blue, or black/gray. The reversible interlocking design allows for either color to be up. This allows you to create a checkerboard pattern or other design on your floor.

Easily convert any hard surface such as basement floors into a comfortable and safe play or sport floor for kids to play and practice martial arts or other sporting activities. Softer and more comfortable than rubber play mats, these foam tiles are simple to install even in a wall-to-wall application.

Please browse our complete line of puzzle foam floor tiles and play mats. If you have questions please chat with us online, send an email, or call our friendly customer service center to speak with one of our flooring experts about our foam mats.

Applications:
Home Gyms
Kids Rooms
Basement Floors
Floor Exercises
Kickboxing
Aerobics

Please Note:
Color and shade may vary somewhat from tile to tile within the same order, this is common with this type of EVA foam material. Make a checkerboard pattern in your room to alleviate this potential issue.

This Product Ships UPS Ground, FedEx Ground and/or Freight.
Please review our
shipping disclaimer.
Material: Foam
Material Density: Shore C 40
Type: Tile
Country of Manufacture: Taiwan
Tile Size: 24 x 24 inch
Thickness: 20 mm
Weight per: 1.9 pounds per tile
Connection: Interlocking
Universal Interlocks: No
Edge Type: Interlocking
Packaging: Cartons
Ordering Minimum: 9 Tiles
Outdoor Rated: No
Stocked: Yes
Non Absorbent: Yes
Ships Out From Warehouse: 1-3 working days
Warranty: 1 Year
Border Strips: 2 Strips included per Tile
Installation: Interlocking, Dry Lay
Special Adhesives: None
Top Texture: Thatch
Loss Per Tile: 3/8 inch
Reversible: Yes
Pricing for Home Sport and Play Mat 7/8 Inch
2x2 ft x 7/8 Inch
$7.96 per piece
Customer Reviews
Customer Rating:
I needed a cushioned floor in a small detached garage in order to turn it into an agility training space. Great Mats had the best product at the best price. They worked with me on my larger order when it became clear that a freight truck could not get to my house. It took me less than four hours to put down the floor in a 22 x 44 space.


Robin
Columbia, MO
10/29/2014
Customer Rating:
Love these mat...they are thick and dense...easy to install...
Dorothy
Beaumont, CA
10/25/2014
Customer Rating:
I am using the mats to be a portable mat for golf cart repair. I wish that I had ordered 1 more mat. They have worked great.
John
Sun City West, AZ
10/08/2014
Customer Rating:
I ordered this for my wife and I to use during our workouts on our new basement floor. They fit the space well, but do slide at times and are big and a tad bulky. Would be better probably if we could leave it down, but that doesn't work for the space. I would purchase again.
James
Liberty Township, OH
09/03/2014
Customer Rating:
These mats have been perfect for our home gym in the basement. They give a lot of cushion but also a lot of support. I'm very happy with them.
Kathy
Overland Park, KS
08/28/2014
Customer Rating:
Great product. Easy to install, quick delivery and easy to clean. Also, the best price per sq foot that I found between the five companies I priced. I used mine to cover a carpeted room in a home I am renting to turn it into a gym. The mats are great for keeping the carpet from getting sweaty and gross. The also add greatcushion that the worn out carpet ddoesnt provide. The mats have good traction for most calesthenics movements, however, my hands tend to slip from just a little sweat. For instance if I am doing any sort of angled push up or yoga movement I still need a yoga matt or towel for traction. Also, one not for the manufacturers, perhaps you already offer this and I missed it, but on a carpeted surface, the matts give a little at the seams because the carpet gives beneath them. They by no means separate, they hold position, but I do have to watch to not put my hands and feet there if I want good support. A possible fix to this might be a product that is cushioned on one side and hard plastic or a stiffer support on the other. Other than those very minor details it is a great product with exceptional customer service and the best price I was able to find per square foot.
John
Valdosta, GA
08/27/2014
Customer Rating:
Great flooring, great price, and quick delivery. The flooring looks and works great!
Dave
Seymour, WI
08/23/2014
Customer Rating:
LOVE - LOVE - Love these mats.
Needed a waterproof solution I could easily remove if the floor became wet. So after sealing the concrete floor with Red Patch - I bought these thick mats in black/grey. I used solid black around the gym equipment, and then created a checkerboard pattern for the rest of the basement. They look great and provide a good base for my soccer playing son.
The mats will indent if something heavy is placed on them - so be careful with high-heels, heavy objects with wheels, or any other sharp, pointy object.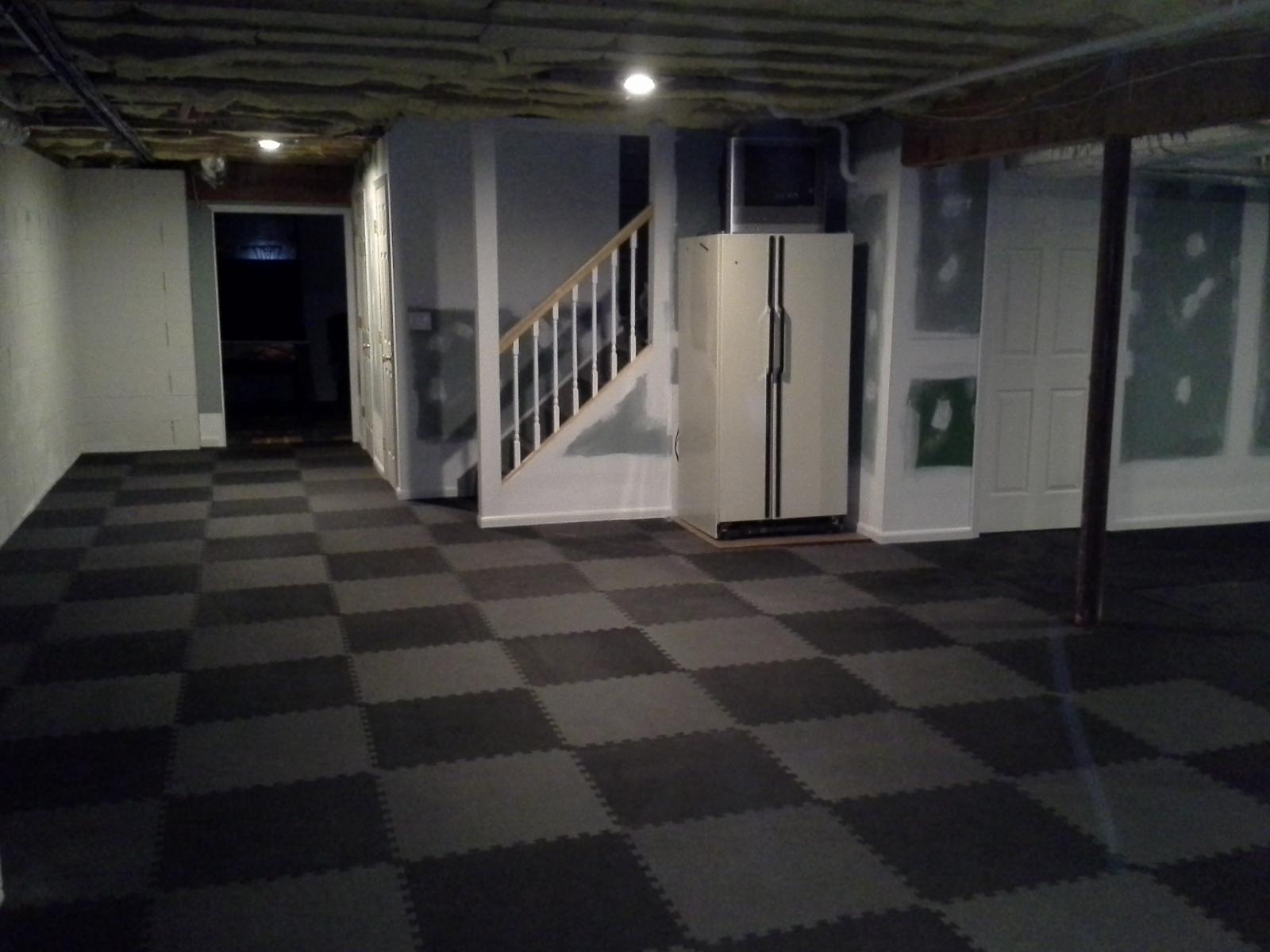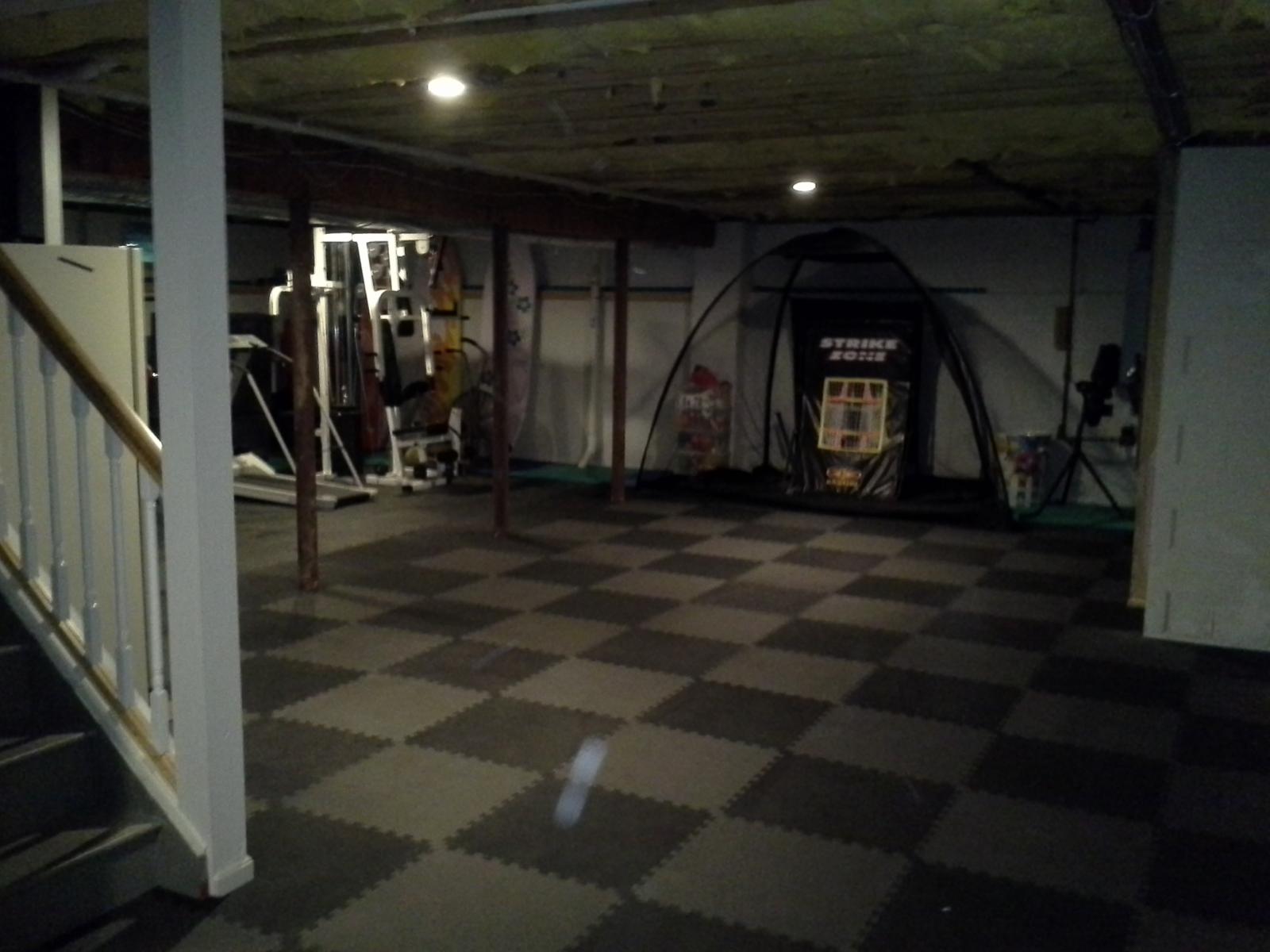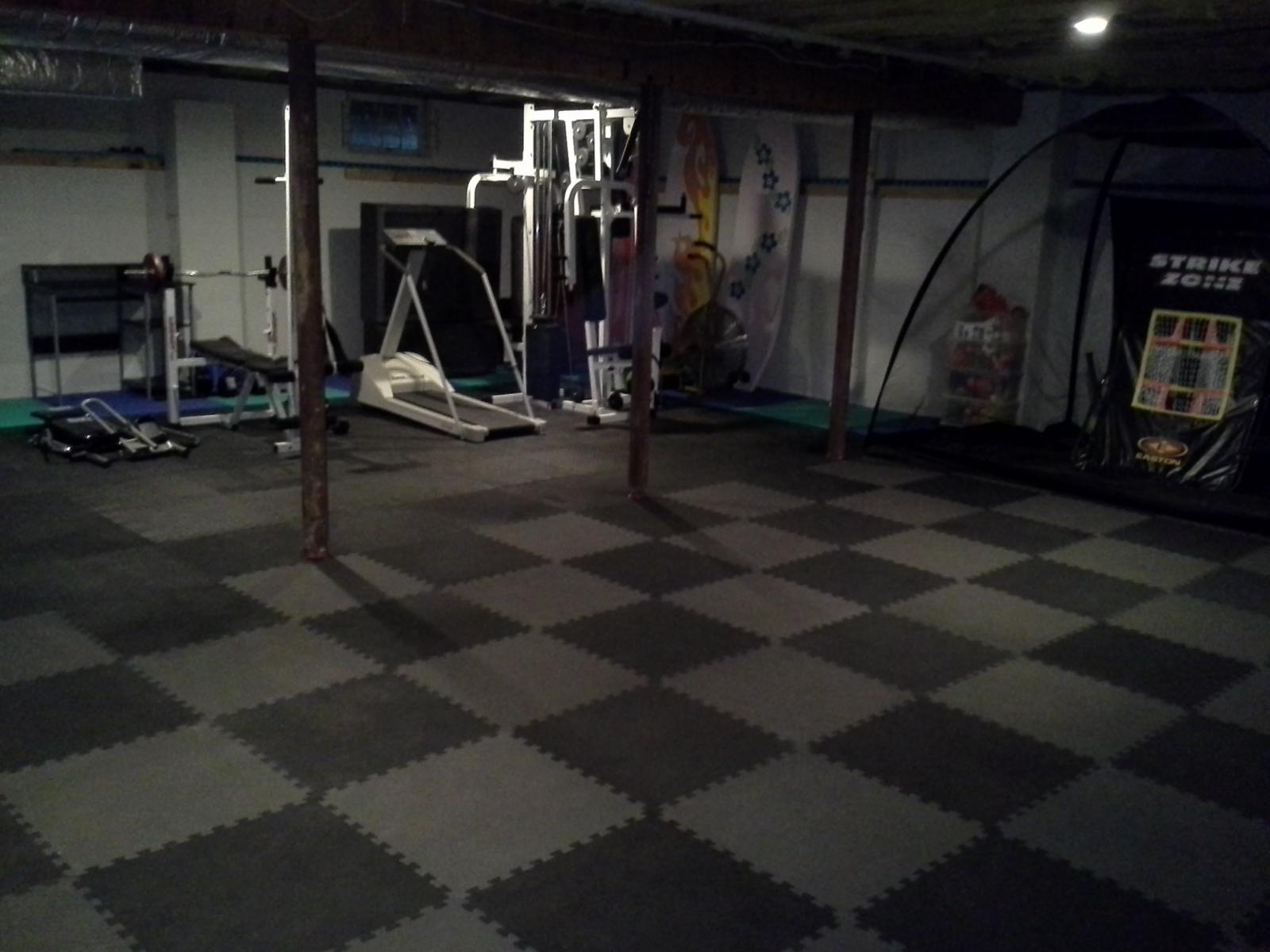 Georgann
Montvale, NJ
08/20/2014
Customer Rating:
Originally ordered 20 sections of Home Sport and Play 7/8 in early 2012. We use it as padding for our living room to protect our baby girl who is learning to crawl/walk. Just moved to a new home and purchase an additional 25 sections of the same flooring to add to our original purchase. The playroom is now safe for both our little girls to play and tumble around. Holds up great. The original sections are two years old and retain the density and cushion just as well as the newly purchased sections. Highly recommend this flooring!!
Mandi
Boca Raton, FL
08/13/2014
Customer Rating:
My purchase got here way faster than i had expected. They lock together easily, and they function great as a sturdy and supportive place to practice yoga and dance.
Ashlun
Grand Junction, CO
07/08/2014
Customer Rating:
Love these mats. I have bad knees and working out on these mats is great. The only thing I do not like is that as a whole they do slide durring some work out videos. So we bought more to fit the room and now have no issues. My floor is concrete. At the seams they are still holding strong. I work out 7 days a week for about 30 mins to and hour and have had them for over an month now and they are in perfect shape.
Brian
Fox Island, WA
07/08/2014
Customer Rating:
I have been looking for a better solution to creating a softer surface to walk on indoors. Previously I had been using 9 yoga mats but they were always sliding all over the hardwood floors and didn't provide the extra cushioning that these mats do. Having to stop and rearrange the yoga mats every 10 minutes or so certainly discouraged me from walking for extended periods of time every single day.

These mats are very easy to set up and the way the borders are integrated into each tile means you never have to worry about ordering the right number of borders. With the addition of rug mats for underneath, these mats stay in one place without having to rearrange everything multiple times a day.

My only regret is I didn't find out about these great mats years ago.

Customer service is outstanding. I have already recommended this company to several friends.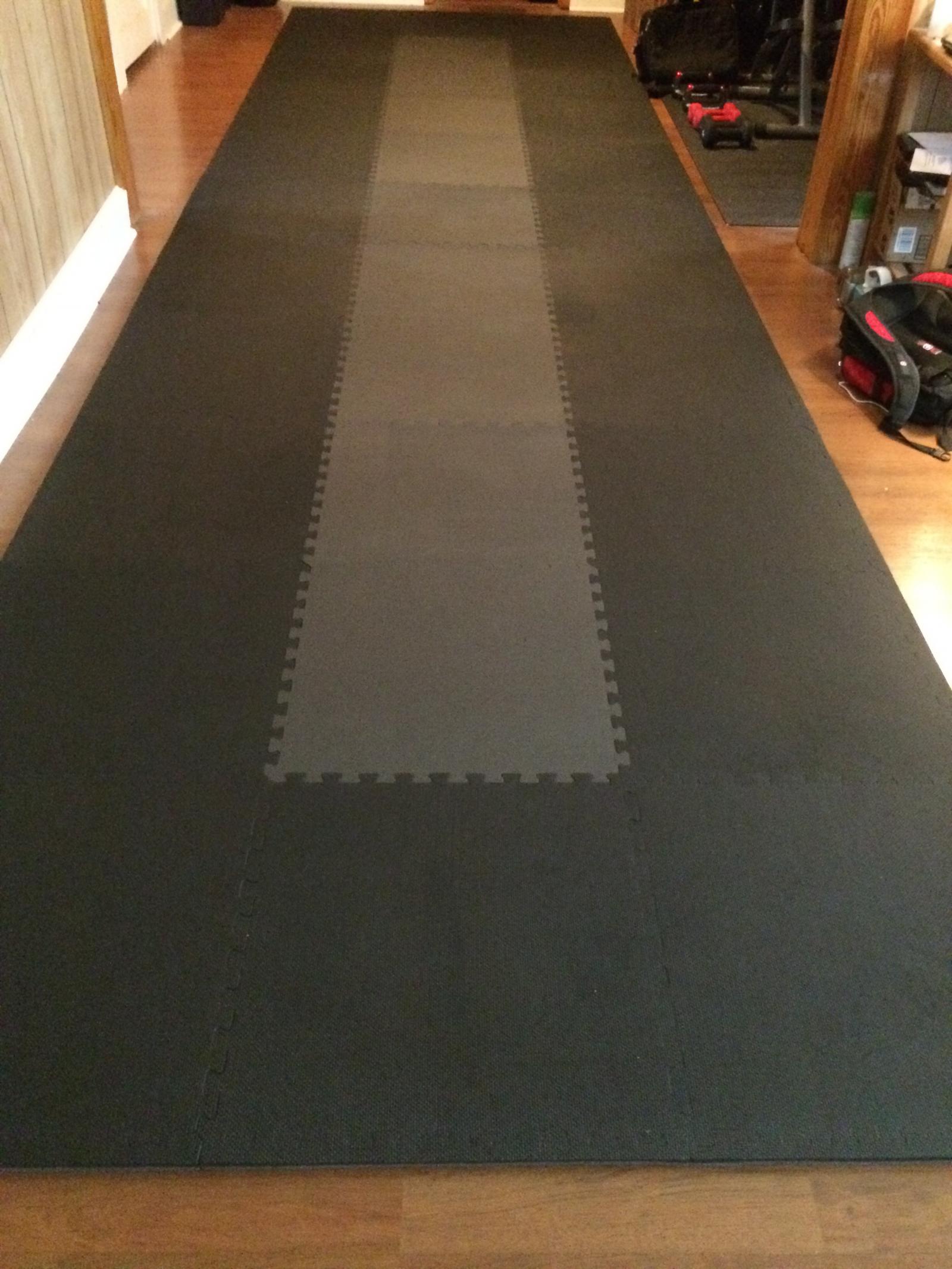 Anthony
VA
07/02/2014
Customer Rating:
Great product and very easy to install
Marc
Riveriside, CA
07/02/2014
Customer Rating:
Very happy with result. the tiles are rather stiff, but certainly look as if they'll hold up well for home exercise. I wanted only enough for the exercise corner of my basement finished room, but ordered a few too many. I've tried out several different configurations and am happy with how easy it was to take them apart and reconfigure.
Gwen
Hiram, OH
06/26/2014
Customer Rating:
Ordered two boxes of black/grey. The pieces aren't an exact color match.
Ryan
Downs, KS
06/09/2014
Customer Rating:
Quality is very good. I had a professional install and the amount I ordered was within 4 full pieces. It does appear to "dent" if you have a chair or a piece of furniture on it with legs. All in all what we wanted for our home gym.
Norman
Cumming, GA
05/21/2014
Customer Rating:
I ordered these foam tiles for a basement obstacle course and rock wall area measuring 160 square feet. My nine year old and I installed the mat in a checkerboard pattern in 20 minutes. I find the surface durable, warm, and soft to land on. Great product.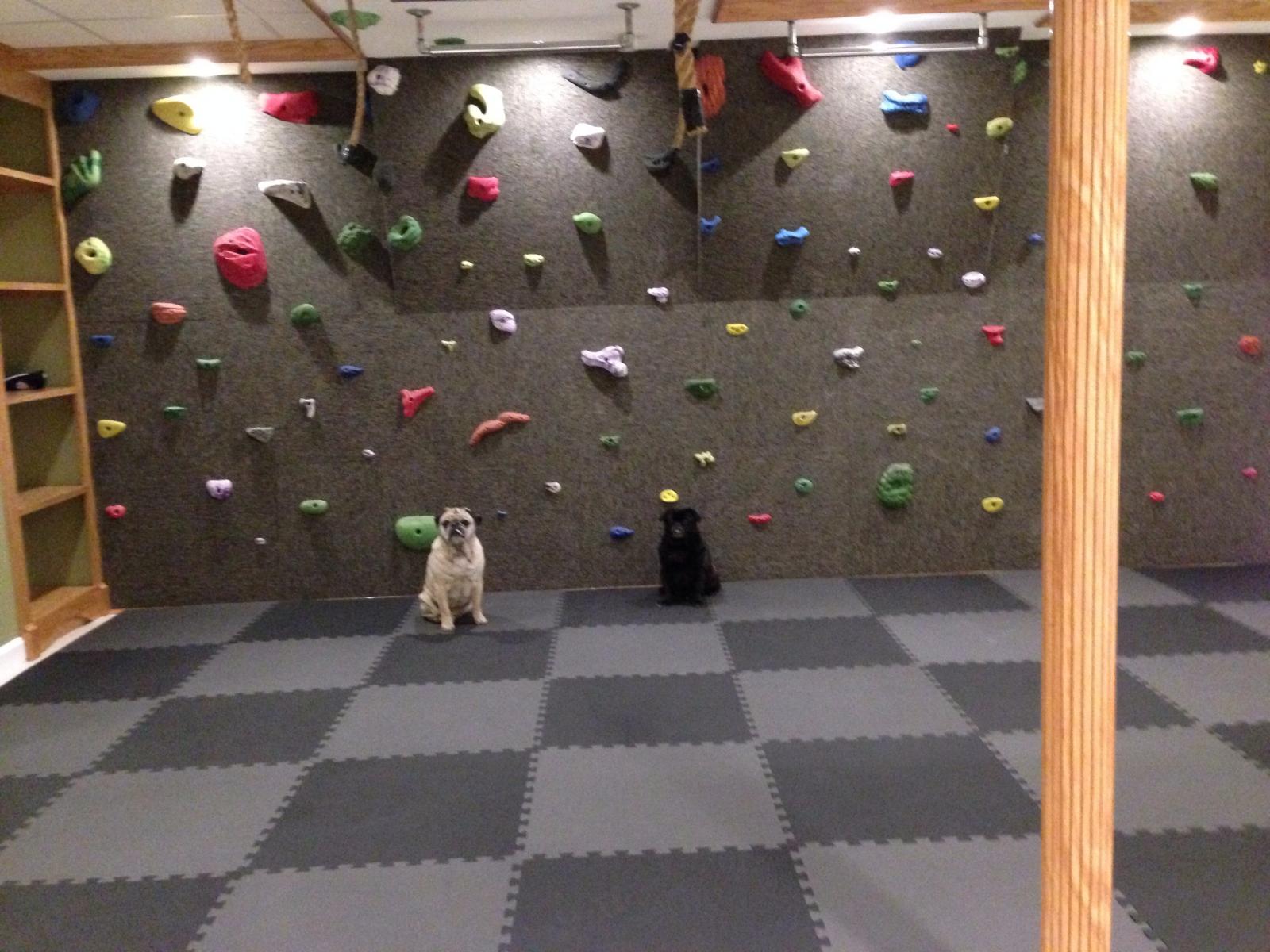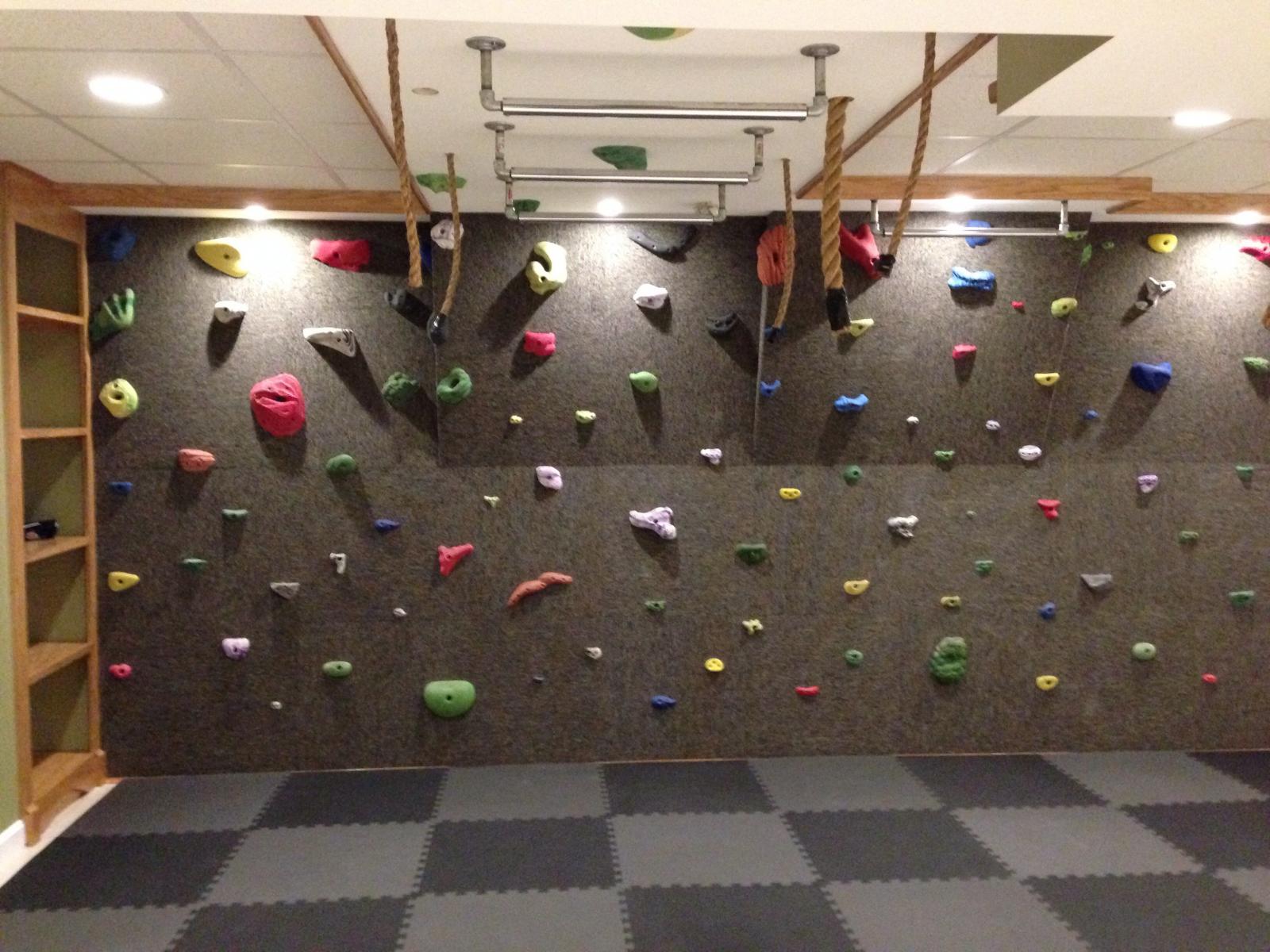 Margaret
Somerset, MA
04/09/2014
Customer Rating:
Love these mats!! Easy to put together & great cushion when working out!
Monique
Sharon Springs, NY
03/28/2014
Customer Rating:
This is the second purchase we have made from Greatmats. They helped us the first time with weight room type mats, for our personal home gym. Now we needed mats for doing floor work-outs at home as well. They helped us again pick the right matting. We are very pleased. Thank you so much.
David
Turtle Lake, WI
03/15/2014
Customer Rating:
Easy to install (took about 2 hours for 300 sq ft room) and look great
Alesia
Oakland, CA
02/16/2014
Customer Rating:
We purchased the 7/8 inch reversible mats to use for my daughter's new playroom. The green/brown mats were perfect! They give the appearance of grass with paths in our 'treehouse' theme. Cleanup is easy. My only issue is with the static.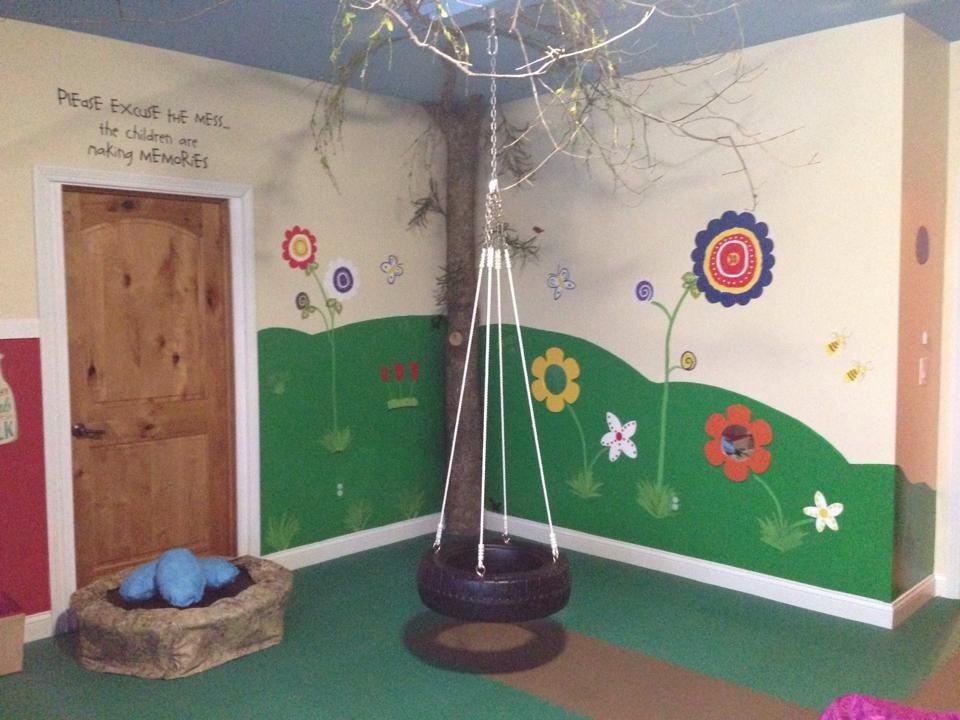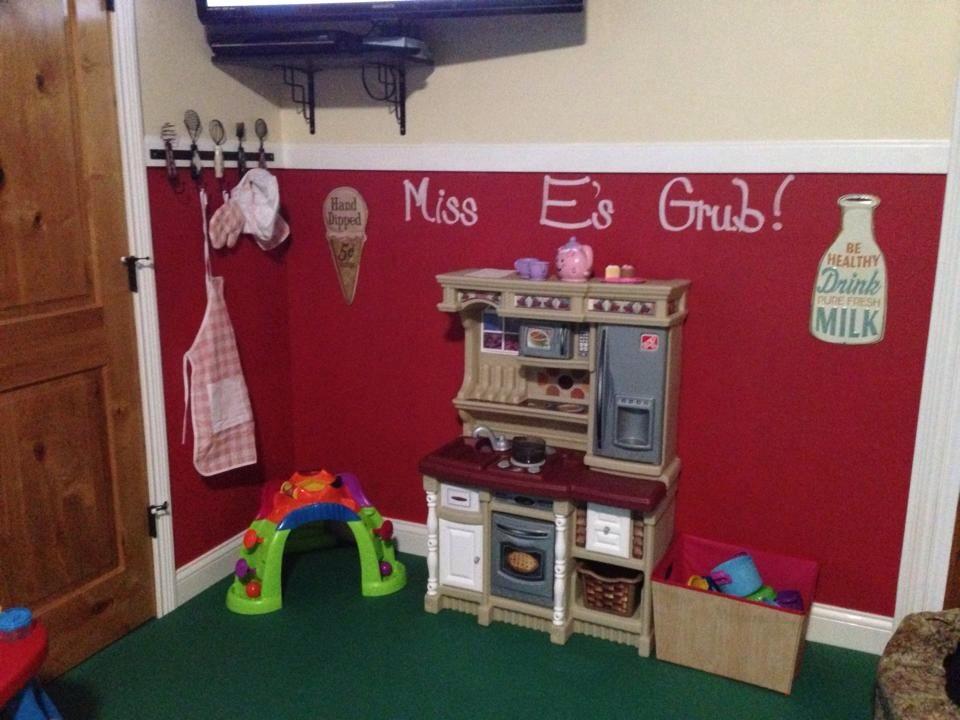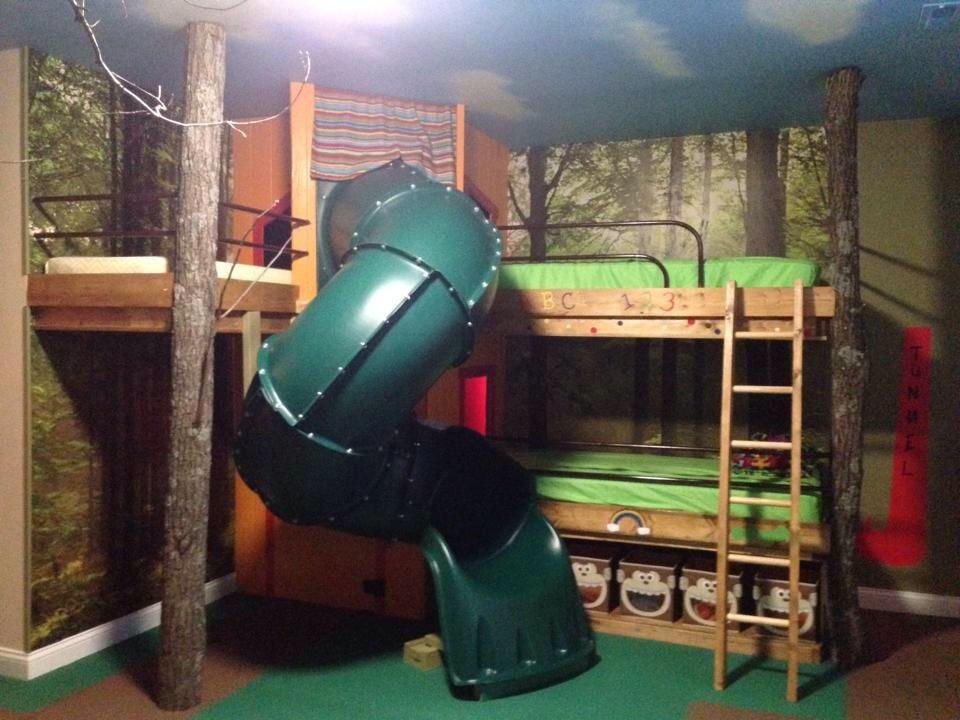 Grant
Seymour, IN
02/13/2014
Customer Rating:
We ordered two dozen to be used here at the office as mats for a standing workstation. Everyone loves the comfort that they provide and many are trying the new concept of standing while working. It is becoming more and more popular and more and more are looking for ways to change up their work routine for better health and energy. It seems to be working well here. Thanks for the comfortable mats that now brighten up our office and bring new energy into our work day.
Sharma
Denver, CO
02/12/2014
Customer Rating:
This is a great product! My husband installed this mat as the flooring for our workout room in the basement of our new home. The cushioning is very good for any workout. I would have given the product 5 stars except for the fact that the mat color varies a bit from one batch of mats to another. We chose the brown/green mat and use only the brown side up. No green shows at all once it is installed. We have at least 3 different shades of brown in our room which is 17' x 22'. We had to use the darker ones more as a border etc. Otherwise, we are completely satisfied with the mats and their quality.
Cynthia
Broken Arrow, OK
02/09/2014
Customer Rating:
Love our mats (10' x 10')...I thought they were going to be a little softer...but no biggee..my hands do slip when I go to do pushups on them... I think they will be quite durable.
Carla
Oswego, NY
01/19/2014
Customer Rating:
This is the second order that i placed for these workout mats.

The first order was excellent. We ordered the blue/red and black/grey combo for our basement workout room. Color and fit were great. Price was very competitive

After our basement flooded we needed to replace about half the mats. The second order was place about 11months after the first.
The order arrived very quickly and well packaged.

But greatmats must have changed the manufaturer or some thing along the way. The color did not match the old mats, they were a shade off. This would not have made a difference to us if all the mats were the same, but now the floor looks mismatched.

Next, the thickness was about 1-2 millimeter off. This is really bothersome since walking on the mats bare foot you can feel and see the difference in thickness.

Lastly, the fit.... somehow the new mats just dont fit as snug as the first order. There are gaps between the corner jigs.

Over all, if you order these the color and thickness shouldnt be too much of a problem, but the fit might really make difference
Boris
Elmhurst, IL
01/11/2014
Customer Rating:
Great mats. Using them in my basement for the kids' play area. Very happy with them, one area that have had a few issues with is small tears in the edging when removing it to fit the mats together, but otherwise very happy!
John
fairfield, CT
01/08/2014
Customer Rating:
Good, thick mats. Very comfortable to walk and stand on. Good customer service, too! I would recommend this site to anyone.
Nina
Appomattox, VA
12/26/2013
Customer Rating:
This mat is FANTASTIC. Thick, durable, and stays together great. I bought it for an exercise mat, but has some squares left over and used them in front of the kitchen sink......better than a chefs mat.
Julie
McDonald, PA
12/06/2013
Customer Rating:
A great product which offer great support. I have been using them daily for a month now and they are holding up fairly well. They are somewhat slippery and they are starting to pull apart somewhat, but they are so much better than cheaper varieties.
Gerald
Topeka, KS
12/02/2013
Customer Rating:
I ordered the mats for my class room and I LOVE them!!! Even better, my students love sitting on them instead of dirty carpet or the cold, tile floor. I can't say enough good things about having the mats as a part of my room.

Thanks for the quick delivery too!!!!

Donna

whiting, NJ

11/24/2013