This taekwondo mat is an excellent interlocking puzzle mat, martial arts flooring choice for professional TKD studios and for tournament use. Designed with Greatmats quality and value similar to our other line of top quality best in class interlocking puzzle mats. This taekwondo mat will last for years of use and features a one year warranty against manufacturer defects. The top texture of this mat is very durable for use with athletic shoes of all types.

This taekwondo mat with its unique and durable checker top pattern can be custom ordered in any color combination with a 200 mat minimum order, which covers approx 2000 SF. This taekwondo and TKD mat is shipped with four border strips attached per mat for shipping protection and installation convenience.

Consider this type of mat for boxing gyms and aerobic or dance athletic mixed use facilities that require a durable interlocking yet comfortable floor mat.

Always keep this mat in a climate controlled environment and out of direct sunlight to avoid expansion of the EVA foam floor tiles.

Applications:

Martial Arts Studios
Boxing Gyms
Aerobics
YMCA Multipurpose Rooms
Indoor Kids Facilities & Playgrounds
Basement Flooring

Made of high density EVA foam in a 40x40 inch interlocking tile, these mats will last many years, and are completely waterproof. Not suitable for tables and chairs.

This Product Ships Freight and/or FedEx Ground.
Please review our
shipping disclaimer.
Features:

Waterproof
No Adhesive Required
Easy to Assemble
Truly Reversible
Border Strips Included
Tough Top Surface
Shoes & Boots are OK
Waterproof
Durable EVA High Density Foam
Expand Your Floor as Needed
One Year Wararanty

Characteristics:

Lead Free and Latex Free

Size and Dimensions:

Tile: 40" x 40" x 20 mm, With a thickness tolerance of + or - 1 mm
Trim piece: 40" x 1.5"

Please Note:
Foam interlocking puzzle mats such as this type may have a common issue of coloring from the mat material coming off on feet and uniforms. This issue is not consistent and is not uncommon in the industry with this type of EVA foam mat.
Pricing for Taekwondo Mats - Checker 7/8 Inch
40x40x7/8 Inch
$16.75 per piece
Customer Reviews
Customer Rating:
These mats are exactly as advertised! Shipping was fast and the service was outstanding! Our martial arts facility is four thousand square feet and we have been in business 15 years, these are perfect for our auxiliary training room. Our MMA team trains on these daily as well as our after school kids and they are holding up great! These are a good all around mat for training! The thickness of the mat is fine for grappling and striking they have a good feel to them and traction is not a problem. I would recommend a thicker mat for throws and judo training however we have crash mats and extra fold out mats for this for beginners. However our students are still throwing each other on these mats without issues....it really depends on what you are used to in the 70's and 80's we went outside to practice throws because grass was softer than hard wood and tile.... Installation was easy no flaws and the pieces fit nicely.
Christopher
Powhatan, VA
04/05/2014
Customer Rating:
Great price, great product! They look great in our school, and work great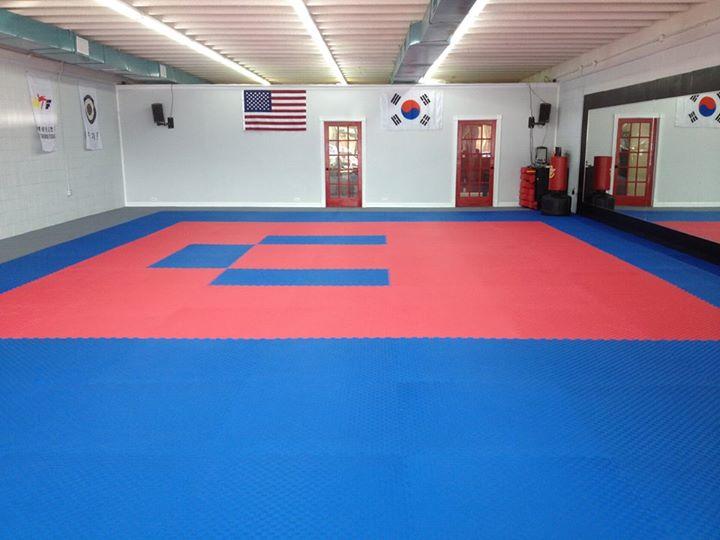 Kathy L
Brandon, MS
09/25/2013
Customer Rating:
great mat!
Andrew
Newport, NC
09/13/2013
Customer Rating:
Love 'em. Little hard to clean though.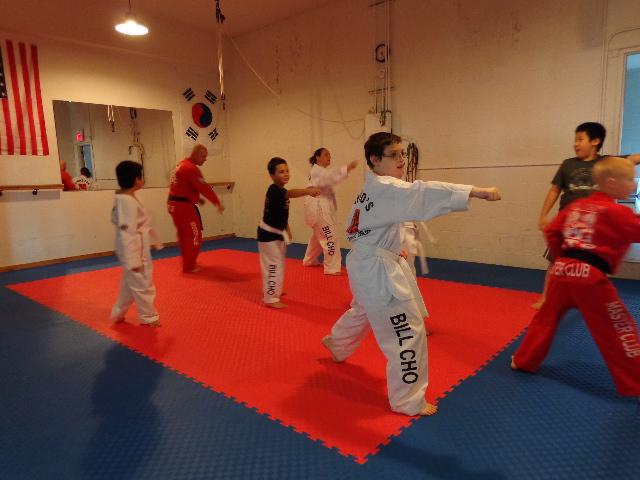 Craig

Shabbina, IL

08/25/2013

The mats are truly great! I have them in my basement. They were easy to put together and seem to be dense enough to protect against falls. My only problem is that I move a piece of exercise equipment (elliptical) on there very cautiously and then put 2 x 4's under the small hard rubber feet, but they still left a permanent mark on the mat.

Other than that, I love these mats and the price was great.

Chad

Canton, GA

10/12/2012