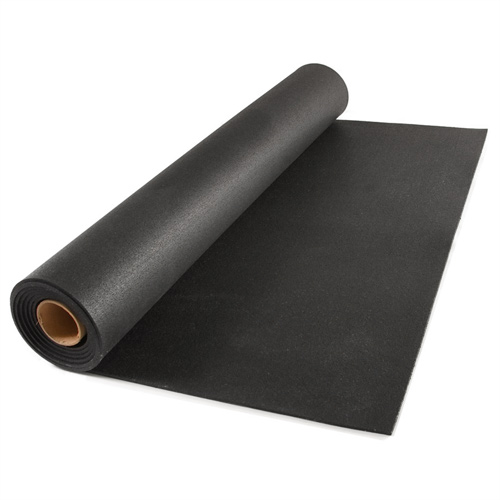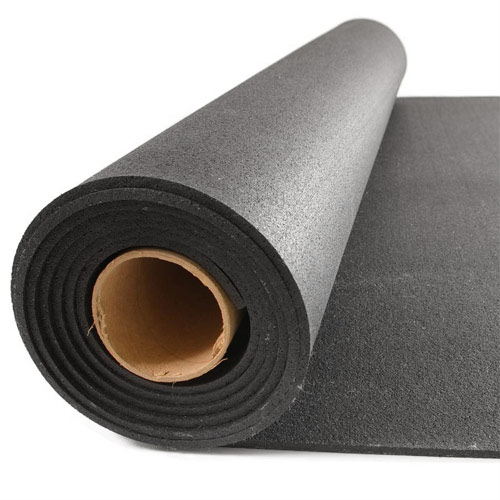 Rolled Rubber 1/4 Inch Black 4x10 Ft
(18 Reviews ) Write a Review
SKU# RR410
On Sale
Reg: $151.00
$109.89 $2.75 per SF
Free Shipping - lower 48
4x10 ft roll size x 1/4 inch thickness, ships via ground service to your door. One rubber roll 4 ft x 10 ft in size is pre-packaged and ready to ship out in a few working days.

We offer the best quality rolled rubber flooring at the most competitive prices. We also offer custom cut lengths as required for your project, please contact customer service at our toll free number.

Rolls of rubber are an excellent and cost effective rubber flooring option for home gyms, garage floors, athletic facilities, basement floors and industrial installations.
Shipping
Please review our shipping disclaimer.
| | |
| --- | --- |
| Product Tile | Roll |
| Thickness | Less than 2 mm |
| Weight | 60.00 lbs |
| Universal Interlock | No |
| Interlocking Connections | No |
| UV Treated | No |
| Reversible | No |
| Border Strips Included | No |
Customer Product Reviews
Customer Rating: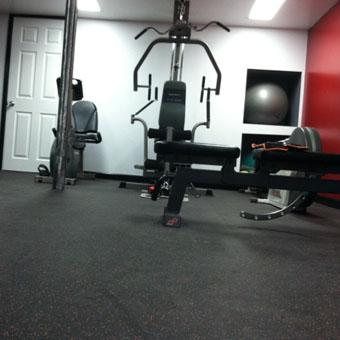 07/23/2013
I finished my basement project using your rolled rubber flooring earlier this year and wanted to share some pictures of it. I used the 3/8" Black Rolled Rubber with 10% Red Brick Flec. This project consisted of 600 square feet of the 4 foot rolls. The ease of the installation allowed 3 of us to install an entire basement in 1 evening. The precision 4 foot cut rolls created a perfect fit from one roll to the next. The floor is fantastic for a my workout area as well as general. It is easy to clean and does not absorb water spills. I floored my basement, tool room, storage room, closet, and steps. Because my basement floor is not completely flat, after laying a thin dimpled sub floor, the rubber mat easily covered the small gradual changes in elevation.
Greg
Customer Rating: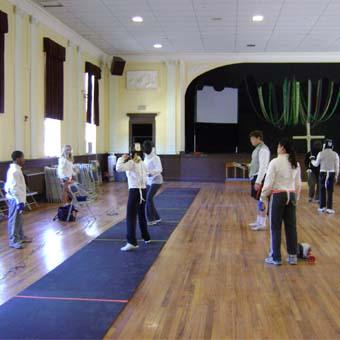 07/23/2013
We employ a somewhat unconventional use of your product. In early 2011 the Montgomery Fencing Club was moving into a new space which asked us to protect the wood floor from stray points which they were concerned might gouge it. Whatever we used also had to be movable as we were moving into a shared, community space. We decided that most standard floor protective systems would not hold up under the stresses of our sport, so we began to explore more heavy-duty products. Complicating our efforts further are the dimensions of our playing surface: A fencing strip is 1-2m wide and 14m long. While there are some products specifically manufactured for our purpose, they are prohibitively expensive for our club. We found your rolled rubber products which offered a continuous 4 ft x 50 ft surface which is nearly perfect for our needs, particularly when combined with your very reasonable price and in-stock availability. We ordered a roll of 3/8 inch black, rubber flooring to test. It did not take us long to order three more. The strips have performed very well, and look good in the process. We used them for a tournament and received compliments from the visiting fencers. One even inquired about them as a possible portable strip for remote demonstrations. At 400 pounds per roll, I did not recommend it for that purpose, but I passed along your company's contact information. However, if someone has easy, level access to on-site storage, they are manageable as temporary flooring and work well for fencing strips. We worked with Paul Manzavrakos for the order. He was very helpful throughout the process, including follow-up questions after the sale. If we find ourselves in a position to expand the club, Greatmats will be the first place I look.
Wilbur
Customer Rating:
07/11/2013
It does the job. I get to throw my weights on the mats, lay on them and not feel uncomfortable as I would with concrete below it in my garage gym. It's convenient because it's already pre-sized so you don't have to worry about getting a Quote. I'ld say get a thickness thicker than this one for olympic lifting though. It's good, but would be better with a thicker matting. It was my first time buying matting, so this was just a test run for me. Other than that, it's a great product =)
Thi
Fresno, CA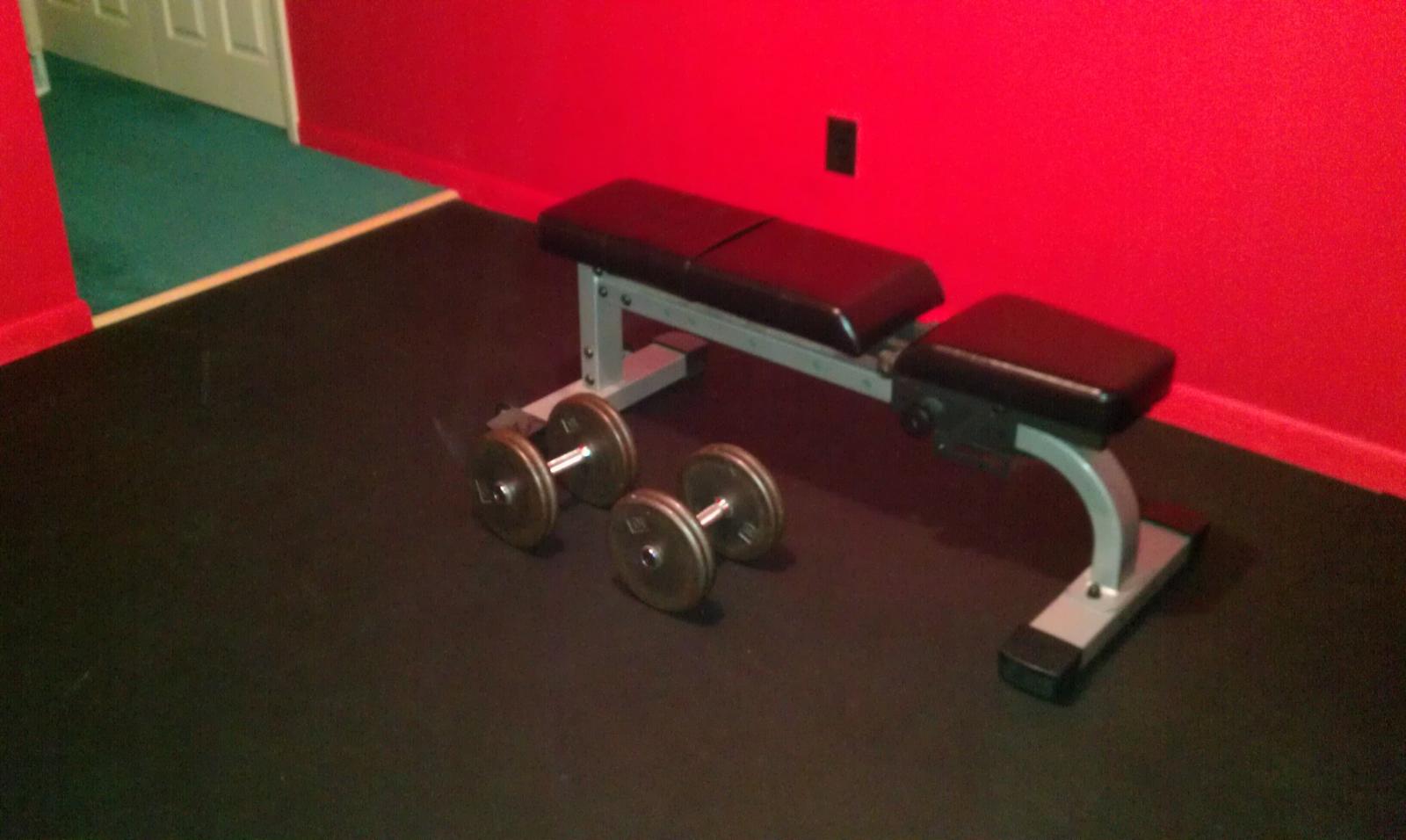 02/10/2013
I bought the 1/4 inch 4 by 10 feet rolls and love the product. They actually came 4 by 10 feet 6 inches. I put in my basement using only a little double sided tape here and there to install. Love it. Thank You.
Adam
Hampstead, MD
10/14/2012
This is a great product. I bought two 4x10 rolls to use in my home gym area to protect the floor from weights and to provide some better traction for cardio workouts. They immediately rolled flat and are easy to clean and maintain.
Barry
Needham, MA
06/09/2012
Perfect for protecting hardwood floors from dumbbells in our home workout studio. Good size for one person working out at a time. Would recommend to friends.
Joshua
Canton, NY
04/26/2012
It was a basically as expected. It was easy to cut to size. I use it for P90X in my living room. It's working out great! My sales rep Tina Hoverman was professional and knowledgeable.
horace
fort worth, TX