Made in the USA. Designed as a portable modular flooring tile that is easy to install and take apart as many time as needed, which makes this raised floor tile great for portable dance floors for banquet and event centers. The commercial quality of this vinyl top surface is durable, wear and scratch resistant.

Choose this modular floor tile for indoor residential installations such as basement floors and for athletic and multi-purpose aerobic installations. Install this floating floor tile with no tools required. The commercial quality vinyl laminate top surface features a UV protective coating. This raised floor tile allows air and moisture to breathe under the tile which is great for damp or wet concrete basement floors. The tile itself is 100% waterproof in the event of flooding.

This basement flooring option is a tight fitting modular raised floor tile that easily interlocks together and will allow water and air to flow under the tile. It is simply the best waterproof, vinyl laminate top, interlocking modular floor tile on the market, at unbeatable prices. Choose a warm and comfortable wood grain pattern or our popular slate look to match your basement design and bring your basement floor to life. This flooring for basements will provide durability and quality.

The MaxTile takes modular vinyl floor tiles to the highest level of quality and durability. Our commercial grade luxury vinyl tile is a full 3 mm thick, and boasts a 15 year residential use wear layer that features UV protective coating. The durable polypropylene base has been technically engineered for portability and stability that allows for easy DIY installation. Add a 3 mm rubber underlayment to your floor for additional cushion, quiet, and comfort and for all athletic and court flooring installations.

Easily assemble and disassemble this tile as many times as needed. This tile is perfect for portable dance floors, residential basement floors, athletic sports facilities, or multi-purpose spaces such as church main halls. The surface texture of this vinyl tile features a scratch resistance designed for heavy traffic. This allows the flooring to be used for tables and chairs during the day and a full-on basketball game or aerobics class at night.

This innovative raised floor tile system offers versatility for all types of residential and sports flooring installations including basketball courts, gym floors, Jazzercise and aerobics floors, portable dance floors and residential basement floors.

Tray colors will match most of our wood grain designs for improved seamless aesthetic appearance in your sports or athletic facility. The commercial grade 3 mm thick luxury vinyl is available in many pleasing wood grain designs.

We have technically engineered this modular snap together floor tile better than the competition for repeated assembly and dis-assembly with no lose in tile tightness when reassembled. MaxTile can be installed for permanent applications as well.

This Product Ships UPS Ground, FedEx Ground and/or Freight.
Please review our
shipping disclaimer.
Features:

Made in USA
Vinyl Top Surface Never Needs Refinishing
100% water proof
Engineered for Indoor / Outdoor Use
Non-Slip
Underside Provides Drainage
10 year warranty
20 Year Residential Wear Layer on Vinyl
Use underlayment for additional cushion, quiet and in athletic installations

Size and Dimensions:

Tile: 12'' x 12'' x 5/8''
Weight: 2 lbs per tile
26 Tiles per carton
24 cartons per 42x42 inch pallet.

Installation:

Snap Together Assembly and Easy Dis-assembly
Modular Design
No Adhesive Required
No Tools for Assembly
Pricing for Max Tile Raised Modular Floor Tile
12x12 inch x 5/8 inch
$4.79 per piece
Customer Reviews
Customer Rating:
The tiles are sturdy, slightly flexible (which is good) and look good - from ''up top''. When you kneel down it is pretty obvious that it is just printed plastic. I had to cut some with my table saw (fine tooth saw blade) and it worked well. But, do not leave the tiles exposed to sunlight: I had left one on the ground in my driveway for a while and the glue that holds the printed part to the tile body dissolved.
Installing the tiles is very easy and quick. I did follow the advice and put a 3mm rubber underlay down beforehand. So far, so good.
One more thing: when ordering, you need to take into consideration the shipping cost!
Wolfgang
SUMMIT, NJ
10/07/2014
Customer Rating:
Very easy to install and cut. I had a lot of angles as the basement walls are at unusual angles.
Edward
SAINT LOUIS, MO
08/26/2014
Customer Rating:
I bought the Max Tiles back in June to make a dance floor in my condo, and posted a review complaining about the floor being uneven after a few dances on it. I was wrong, and it was my fault not to snap them tight before use, thus causing it to be loose. The tiles are now fit perfectly and they make a great dance floor. In fact, I bought a few additional pieces to enlarge it recently.
Phiem C
SEATTLE, WA
07/06/2014
Customer Rating:
Easy to install. Clients love it. We are able to move it around according to size we need for each event.
Plus we have saved hundreds of $$$$$ by purchasing a floor of our own. Thank You ! Edward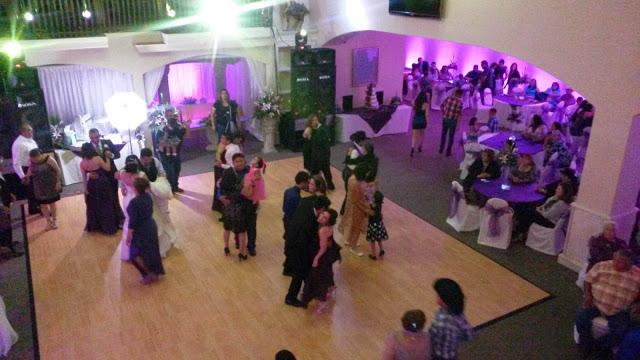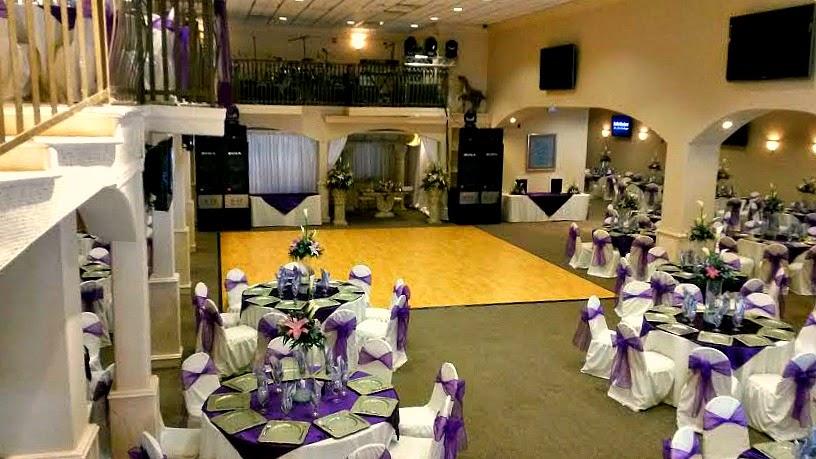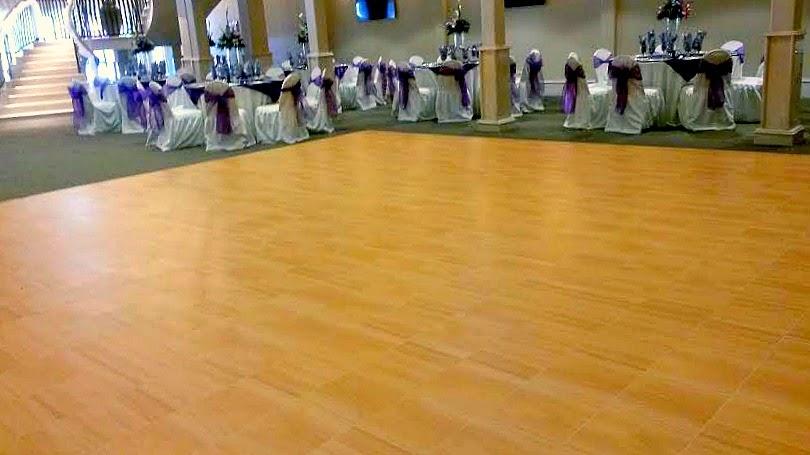 Edward
HARLINGEN, TX
07/06/2014
Customer Rating:
Perfect for my daughter to practice tap and ballet on. We are using it on top of carpet and the edges in snap with too much weight applied to them (my husbands weight) because of the give in the carpet.
We chose the darker color and love it. The snap on border is great for preventing stubbed toes.
We got 12 tiles so it's 3x4. It's perfect! Also the sales rep on the phone was amazing! Knowledgable and made sure I was getting the right number of male/female clip on borders and corners.

Fast shipping! Had the Mat in 3 days.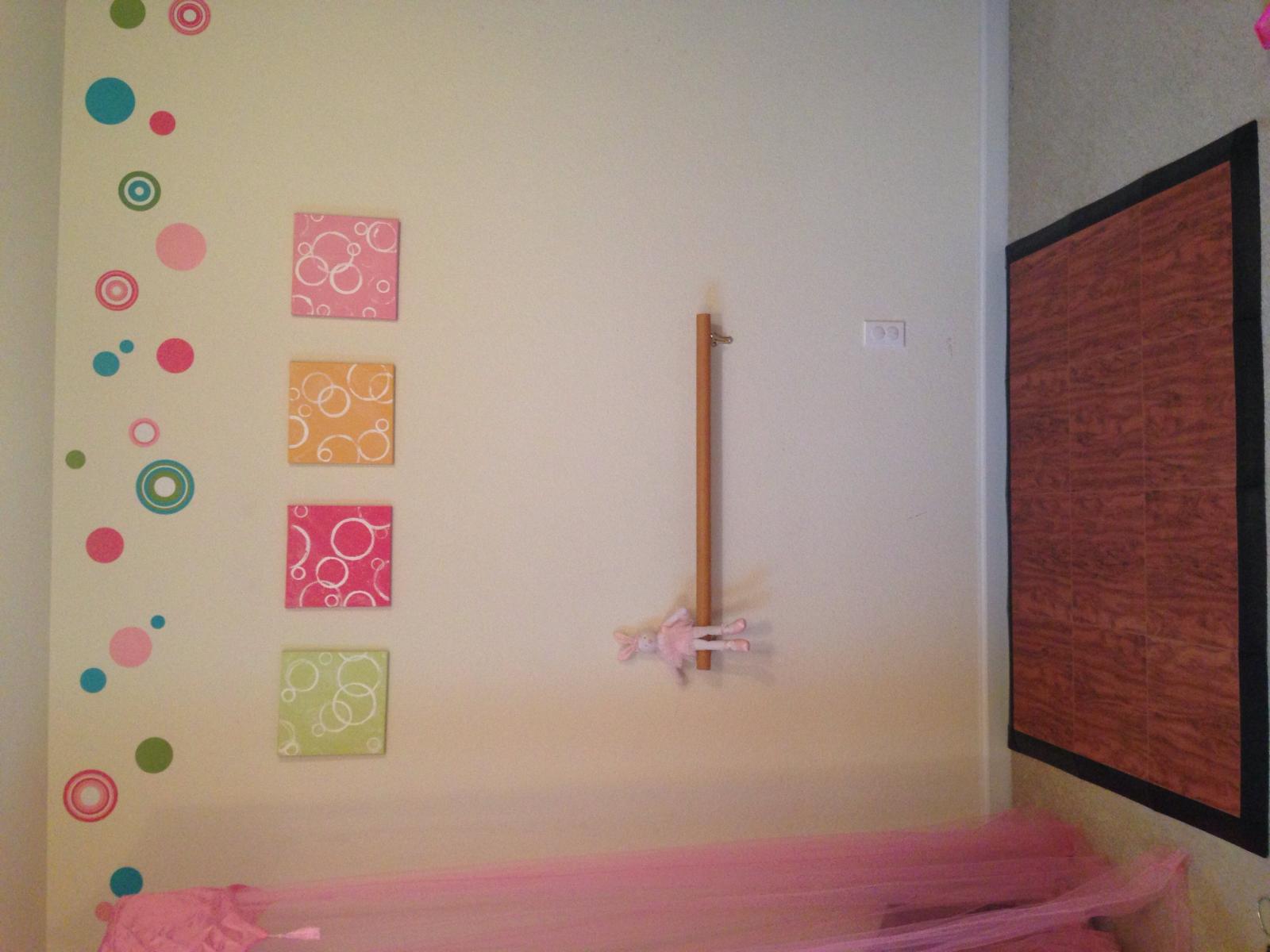 Sarah
MADISON, AL
07/03/2014
Customer Rating:
This particular tile did not work for us- the top part became unglued from the plastic squares and started to buckle- HOWEVER, when I brought this situation to the attention of GreatMats and sent digital photos, they replaced the tile with new (different design) tiles AT NO COST. The new tiles have been installed and are working out GREAT, so overall, I am extremely pleased with the customer service and product. Thank you GreatMats for recognizing that the original tile was defective and making things right. I would recommend the company highly. As for the tiles, we went with the slate finish and it seems to be working out just fine!
Lori J
Stamford, CT
03/10/2014
Customer Rating:
We purchased Max Tile Modular Floor tiles for use under our 20 x 40 and 10 x 10 tents at the 2014 ConExpo and were very pleased with the ease of installation and overall appearance. A quick damp mopping everyday and we were ready for a busy day of booth activity. Great product!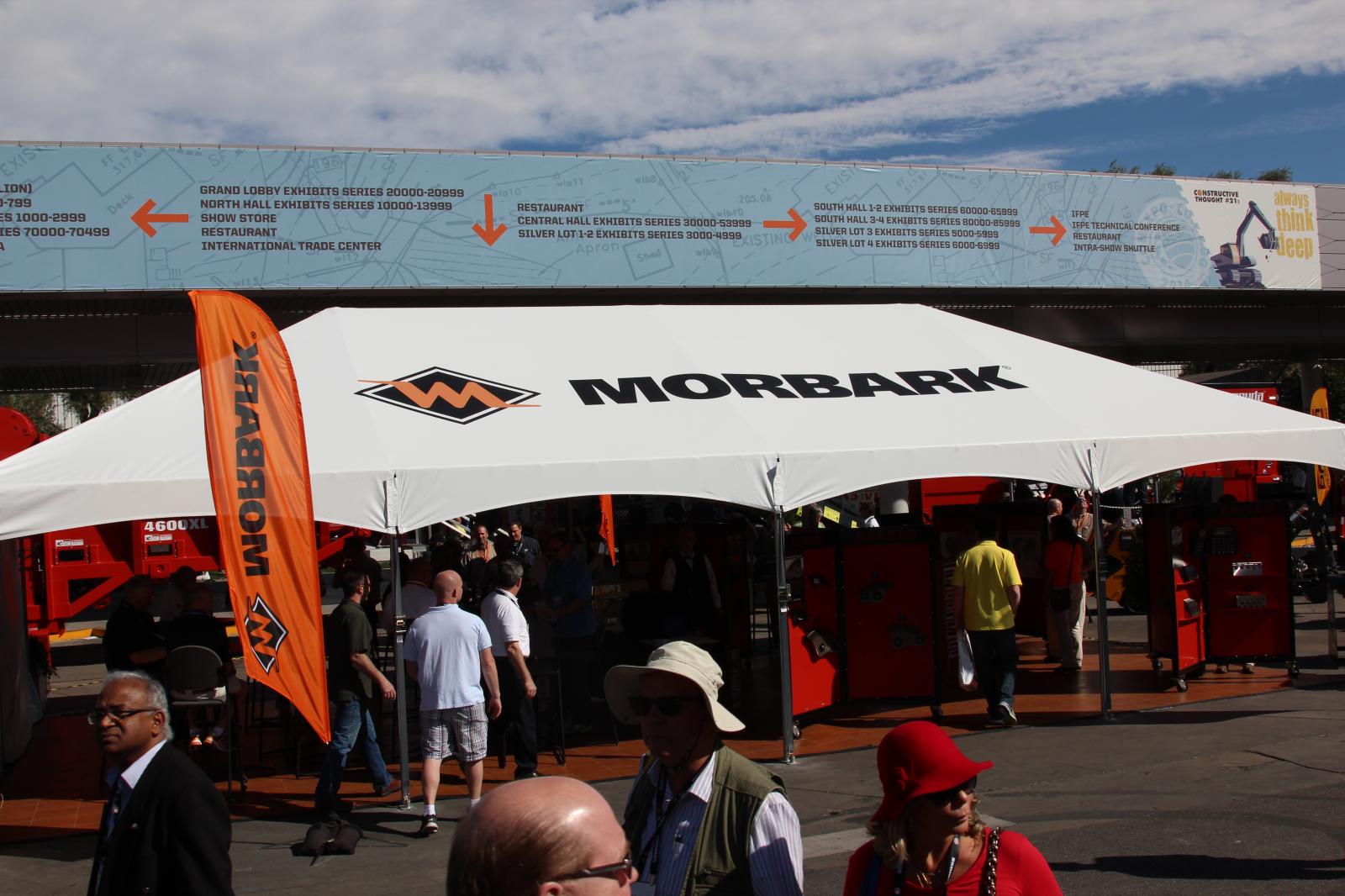 Jeanne
Winn, MI
03/10/2014
Customer Rating:
Great quality
Mark
Cypress, TX
03/02/2014
Customer Rating:
Perfect flooring for my daughters dance needs. Added subfloor to use over carpet. 5x10 gives sufficient room for turns and leaps. Works well for tap too. Highly suggest subfloor with carpet.
Fast shipping and excellent customer service.
Heidi
Cliftonpark, NY
02/27/2014
Customer Rating:
I bought this floor after watching a video of someone tap dancing on it. Just the product I was looking for. I am an Irish dancer and wanted it for hard shoe. I bought 54 tiles (6ft * 9ft). The floor looked beautiful, the light wood color was enhanced by the black edges. Excited, I stepped onto the floor and found it very slippery. I duck tapped my shoes (known trick for slippery floors) and started again. When I found myself lying on the floor after a fall, I wasn't sure which hurt the most, my body or my ego. Swallowing my pride, I decided to call great mats to find out if I could apply a product on the floor, convinced that the dancer that demonstrated the product most have used something. Being told there was no such product, I had no alternative than to return the tiles. My beautiful looking floor had to go, I needed a surface I could dance on. Two employees at Greatmats, Joanne Schmidt and Tina Hoverman worked with me, arranging for the product to be returned and recommending another product, more suitable for my purpose. I am very grateful to these individuals and I am looking forward to many hours dancing on my new floor.

I am writing this for one reason only. I had such a great experience with the employees at Greatmats I feel that someone at Greatmats should re-evalue the Max Tile Modular floor for dancing with hard shoe. Had I not seen the video I would never have considered buying it.

I can't submit the review without rating it. The rating is meaningless.
Maureen
Dayton, OH
02/21/2014
Customer Rating:
My daughter loves her new floor! We love that we can add more pieces at a later date if we want to make it larger. Customer service was excellent and it came so quick. It was a great Christmas present for a dancer!!!
Edmar
Ajax, ON
02/10/2014
Customer Rating:
FROM MY FIRST CONTACT WITH THE WEBSITE TO TALKING TO RYAN NOLL TO DELIVERY TO INSTALLATION MY EXPERIENCE HAS BEEN GREAT. PACKAGING WAS EASY TO HANDLE, NO DAMAGE, TILES WERE EASY TO CUT AND INSTALL, AND IT WENT MUCH FASTER THAN MY CONTRACTOR (CLOVERNINE GB, W HARTFORD, CT-JOHN POWERS) THOUGHT IT WOULD. FLOOR LOOKS EVEN BETTER THAN I THOUGHT IT WOULD. EVERYONE WHO SEES IT IS IMPRESSED. I AM EXPECTING LONG LIFE AND GREAT PERFORMANCE FROM THESE TILES.

I EMAILED PICS TO RYAN ALREADY - THESE MAY BE THE SAME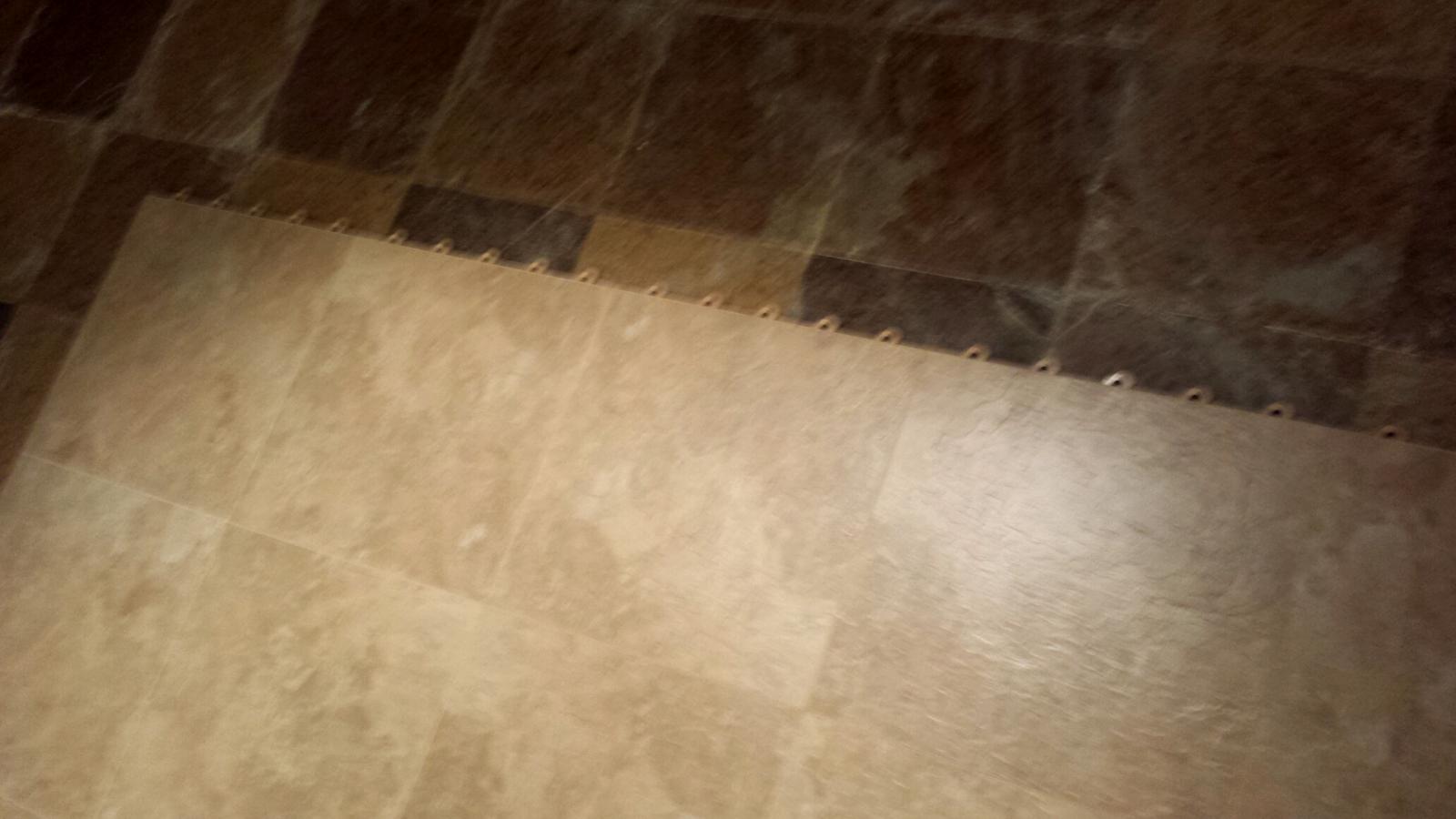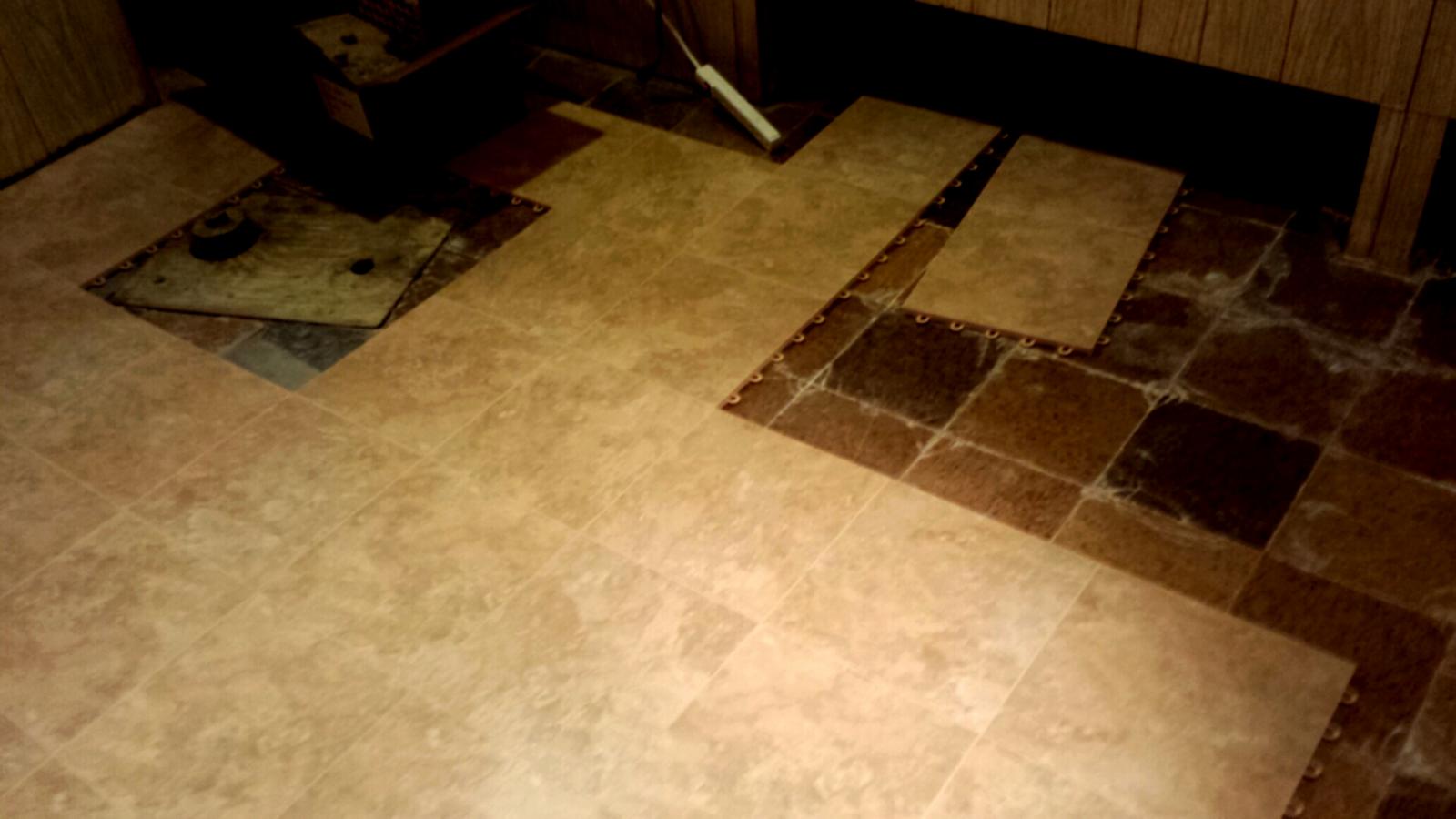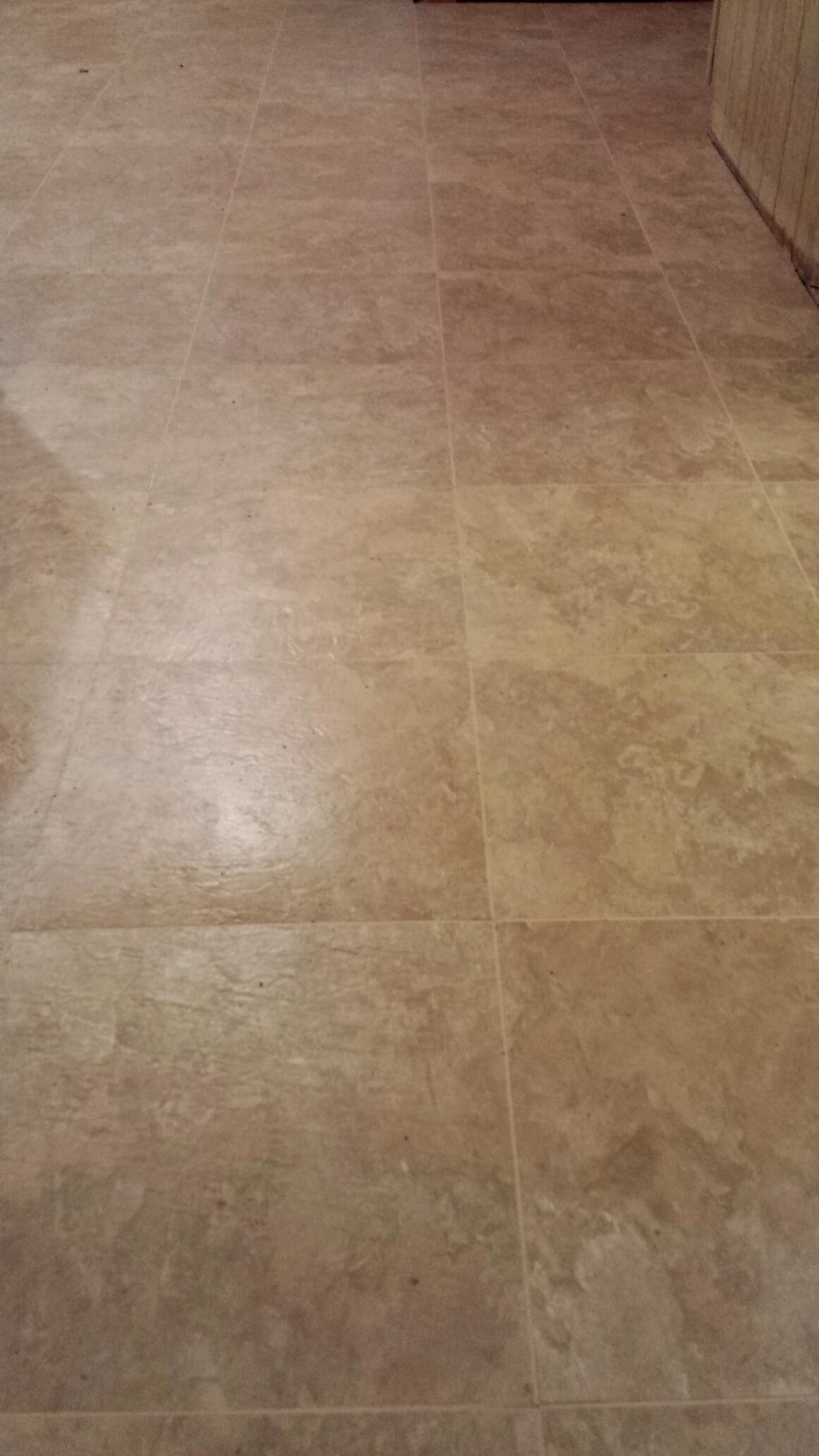 Jonathann B
West Hartford, CT
01/29/2014
Customer Rating:
Floor - daughter loves.

Some of the attachments to have broken hoops ( however I able to use) 4 of the mats were slightly broken( hoops) must have broken off during shipment.

Otherwise - no issues ( getting ) a ton of action from daughter
Terry
CLINTON TOWNSHIP, MI
01/16/2014
Customer Rating:
Works great. We had to put a piece of plywood underneath since it sits on carpet, there is too much flex if you don't have a solid surface underneath (not a product flaw, just a fact). When we set it up on a solid surface, it's great.
Howard
SAN DIEGO, CA
12/18/2013
Customer Rating:
Having used this product before I felt quite comfortable using it again. It is great.


Patrick
Chappaqua, NY
10/31/2013
Customer Rating:
We wanted a floor product in our basement that would withstand dampness and provide some level of insulation from the cold concrete. The MaxTile product was easy to install, feels great on bare feet and has completely eliminated the musty smell we had with a carpeted basement. I would strongly recommend this product to anyone with a finished basement and modest DIY skills.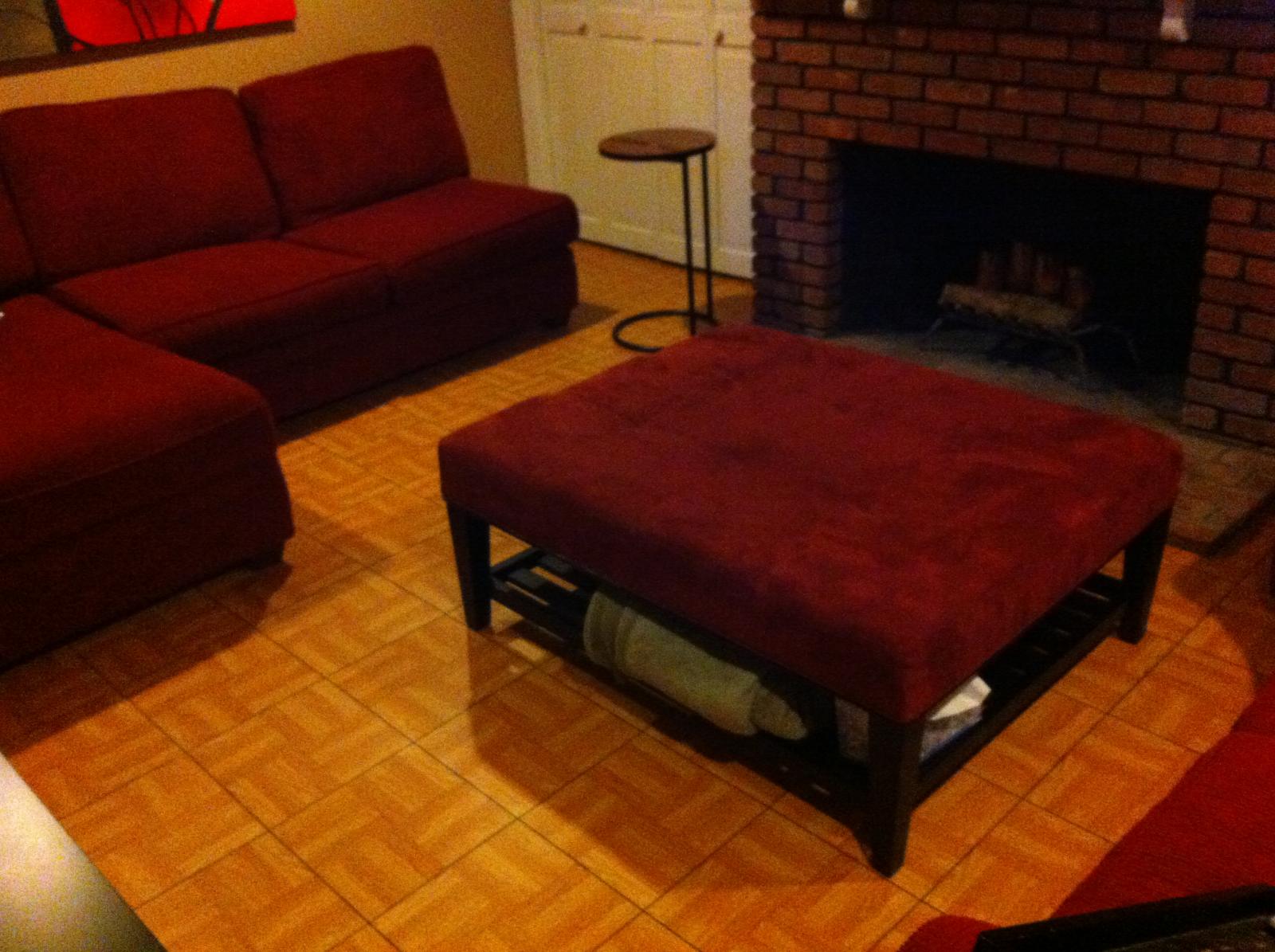 Gregory Y
Acton, MA
10/20/2013
Customer Rating:
We installed the tiles in our basement. One hint for the install - you can save a couple hundred dollars if you start on one wall with a partial tile and then work across the room. You can use the remainder of the first row of partial tiles for the last row. This saves a ton of scrap - the consequence is you have to make a few extra cuts. You will have to start by installing one row from wall to wall in order to know how wide the first row needs to be.
todd
stony brook, NY
09/18/2013
Customer Rating:
Arrived safe and well packaged.Easy to assemble and all pieces fit perfectly.Floor was installed on top of medium thickness carpet/pad and only problem is where the sub-floor is not level and one of the tiles has to be re-snapped occasionally.. Myself and dance partner are quite impressed--Thanks for offering a quality product..bill
William
Bryn Mawr, PA
09/07/2013
Customer Rating:
After reviewing multiple websites for quality and price, Greatmats was the perfect choice. I ordered an 8x8 area for my daughter to practice her turns for dance. It works perfect!!! She put it together in our garage and will move it to basement this winter. If you want something for your dancer this is perfect!!! Her dancer friends had mentioned some other dance floor company that is outrageously prices d for the same thing!! We couldn't be more pleased with this floor!!!
Tammi Jo
Woodbury, MN
08/23/2013
Customer Rating:
My hard to please wife says this was the best decision we have made for the house. I t looks totally awesome and it was easy to install compared to other floors. We had carpet and laminent in the basement before the flood. Now we will not have to replace this if it ever happens again. My insurance liked that idea also.
Troy L
Madison, WI
07/28/2013
Customer Rating:
Here is my new MAX Tile floor. I used it for my daycare business that is run out of my basement. We got hit with hurricane Irene about two weeks after installation and all we did was pop them up let the under floor dry out and simple pop them back in. The best part is how easily they clean which is important in a daycare. The kids like it because the cars go real fast on it and it makes a great floor for dancing as well. I saved and waited a long time to get this floor and I have not regretted it for one single moment. I HIGHLY recommend this!! Sincerely, Alice Everhart Alice's Family Daycare Pittsfield, MA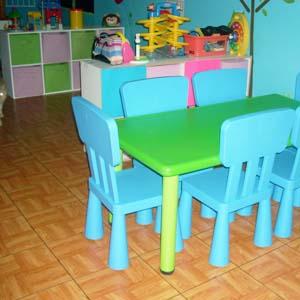 Alice
Pittsfield, MA
07/23/2013
Customer Rating:
We chose the portable flooring primarily as a carpet protector for the new carpet we just put in our sanctuary. We needed something that would support a baby grand piano and the bell choir equipment and allow them to be moved around without damaging the backing on the carpet. After we decided to order the flooring, our musicians informed us that the sound quality of the instruments would be enhanced by being on a hard surface, thus an added benefit. The flooring is working extremely well and really compliments the new carpeting. Ron Walke Board Chair First Christian Church (DOC) Morehead, KY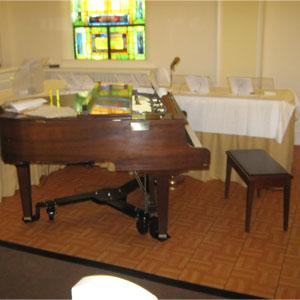 Ron
Morehead, KY
07/23/2013
Customer Rating:
I was having moisture problem on my basement,floor and this product was the solution that problem. Thank you Great Mats for such excellent product.
Norma
MATTAPAN, MA
07/21/2013
Customer Rating:
I ordered the Walnut tile and its nice looking for the price and does the job. I took the tiles to a restaurant for a quick family event since they didn't have a dance floor. It was a little difficult for me to put it together the first time which I was attempting at home before the family event, but after several tiles, I got the hang of it. It does require some hard stomping to put the tiles together. Taking them apart is much easier as you can sorta peel them apart in a downward motion. I'll definitely order more in the future to expand the size of my dance floor.
Christine A
SAN FRANCISCO, CA
06/02/2013
Customer Rating:
Easy. Strong. Beautiful. Love it in every way.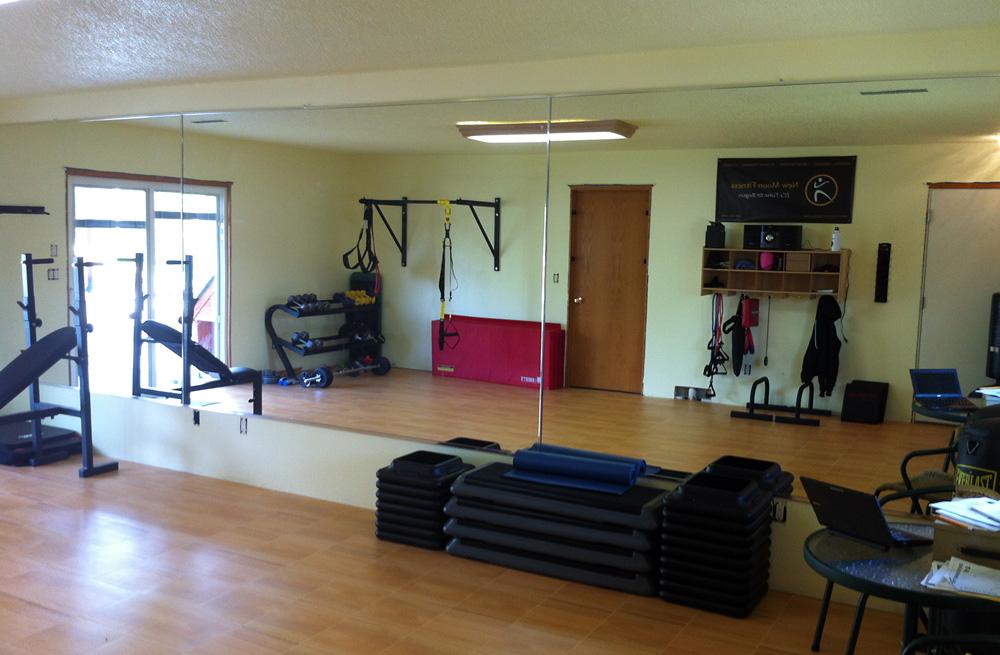 Teresa
Coralville, IA
05/21/2013
Customer Rating:
I am very pleased with my new floor! It arrived promptly, was a breeze to install, and looks handdome. I get compliments on it every day.
Kenneth Lee
Farmville, NC
05/18/2013
The dance floor has worked out great! We will add to it and make bigger in the future.
Michelle
Carmel, IN
03/09/2013
I am very pleased with my Portable Dance floor, & was impressed with the quick delivery. Everything was just as promised, & was extremely easy to assemble. It looks great, & serves the purpose that I wished for. The value of the product is outstanding. I also received excellent customer service when I called with questions about shipping. I have recommended Greatmats to several people.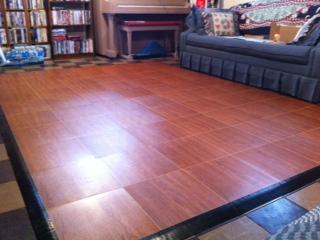 Denise

Owosso, MI

03/07/2013

Ordered for my son for Christmas so he could practice his ballet in the carpeted basement - it fit together easily, but the order was missing a corner edging piece - it was delivered to our doorstep while we were out of town, so I never signed for or inspected it (who really does that with the delivery person standing there anyway?). Other than the missing corner, it was by far the best "hard" flooring we found for the price.

Kristen

Longmont, CO

02/15/2013

We are so pleased with our GreatMats purchase of the max tile dance floor. It is exactly what we wanted for a 10 ft. by 10 ft. in-home dance floor which we installed in our downstairs finished basement. From the start of the process we found the customer service people so friendly and helpful. The product came exactly as they said, and within the time frame that was promised. We were able to install it ourselves right away, and the individual tiles fit together very tight so it appears as one complete floor. It is a beautiful addition to our room !
Ed and Robin Sostak

Edward

White Sulphur Springs, NY

01/14/2013