The surface texture of these foam floor mats features a thatch design that is resistant to scuffing. You can also place the textured side down with the smooth surface facing up. Interlocking foam mats turn any room into a safe and soft play or workout area.

These mats are a premium quality product made from EVA foam material that can change a basement or den into a playroom or indoor sports area. Our multi-color options for these foam floor mats will allow you to mix and match to fit your decor or get creative with your design. Use our interactive online room designer to easily create scaled room layouts and design color options with these premium interlocking foam mats.

The 5/8-inch premium interlocking foam mat is 15 mm thick. This is the thickest 5/8-inch foam mat you will find in the marketplace. Other 5/8 inch mats advertised are only 14 mm thick which is closer to 1/2 inch material. Our premium 5/8-inch foam mat is 2x2 feet and comes with two border strips per foam mat. This makes it easy to create island layouts with finished borders. These foam mats can be easily cut with a sharp utility knife for a convenient wall-to-wall installation.

The Premium foam mat is offered with a 1-year warranty against product defects. It can be expected to last for 10 years or more in normal residential applications when cleaned and cared for on a regular basis. Greatmats stocks many thousands of square feet of this and similar foam mat products for large-scale commercial and athletic projects.

If this particular foam mat is not ideal for your application, be sure to give us a call. We offer a complete and comprehensive line of interlocking mats. Some foam mat products are offered with free shipping. Please browse our complete line of puzzle mats. If you have questions, please chat with us online, send an email, or call our friendly customer service center to speak with one of our flooring experts about our mats.

All About Foam Mats

Interlocking foam floor mats are great for exercise rooms. We offer our standard 5/8-inch foam mat in 15 colors. You may also choose to upgrade to our Home Sport and Play foam mat. This product is 7/8 inch thick with 3 color combinations. Home Sport and Play mats feature two different colors, with one color per side. They are reversible which allows you to place either color up. Most of our mats are an interlocking style. They are lightweight and can usually ship via ground service. This can save money versus a freight delivery, especially for residential customers. Interlocking mats are easy to cut with a sharp utility knife for a custom wall-to-wall installation.

Mats for kid's playrooms can be made safe, soft and comfortable with Greatmats interlocking mats. Your entire space can be filled with colorful puzzle mats wall to wall with customer colors. If you have a girl consider Purple and Pink, for boys consider a Blue and Green combination. Whatever your choice, our interlocking mats in 5/8 inch thickness will be a wonderful addition to your child's floor play area in your house.

Exercise rooms are another popular place our customers install our Premium 5/8 inch interlocking puzzle mats. Try our foam mat floor planner to design your layout to scale. When using a foam mat for an exercise room floor you have a few things to consider. Typically, exercise equipment will leave some level of indentation in the foam mat. However, this will not hurt the material. Any indentations in the foam will take about the same amount of time to heal or return to normal similar to the amount of time the foam mat was indented. It is worth noting, however, that some indentations in your foam flooring will be permanent.

Foam mats more basement flooring can turn any hard and cold floor into a comfortable, warm, and soft floor full of color and design. Dull and hard basement floors will jump to life when an interlocking foam floor is installed. Bring bright color, design, and safety to your basement with Greatmats puzzle mats. These mats are waterproof and made of closed cell EVA foam. The closed cell material does not allow mold or bacteria from a damp floor could penetrate your mats. The foam mats will also act as a vapor barrier to any potential moisture coming up through a concrete floor.

When our customers have to stand for hours at a time, they are very thankful for foam mats in a trade show booth or events booth locations. Our premium mats in 15 brilliant colors come with two border strips attached. This means each 2x2 foot foam mat can be utilized as a center, a border, or a corner piece with no wasted material. It is easy to create a 10x10 foot trade show booth layout with 25 mats. A 10x20 foot trade show or special events booth would require 50 foam mats, while a 20x20 ft trade show booth will require 100 mats.

Easily clean the mats on a daily basis with a broom and a damp mop. Consider a hard plastic cargo ready carrying case to transport and store your mats for years of use. We have many sizes of cargo ready durable plastic event carpet carrying cases to choose, from 2x4 to 4x4 foot sizes and all the way up to cases that carry 200 mats for a 40x40 foot booth.

Please Note:
Have your vacuum cleaner set at highest setting or just use hose and nozzle. Don't use power head.
High heels can puncture the foam tiles.
For aerobics activities do not place the tiles on top of carpeting, as foam tiles can shift.
When used outside the foam tiles may expand and curl if exposed to direct sunlight in warm climates for extended periods of time.
Color and shade may vary somewhat from foam tile to foam tile within the same order, this is common with EVA foam tiles.
Allow the foam tiles to acclimate to your room before installation. The foam tiles can expand with changes in heat and humidity, allow a 1/4 inch expansion gap for wall to wall installations.

This Product Ships UPS Ground, FedEx Ground and/or Freight.
Please review our
shipping disclaimer.
Material: Foam
Material Density: Shore C 30-35
Type: Tile
Country of Manufacture: Taiwan
Size: 2x2 ft
Thickness: 15 mm
Weight per: 1 pound per Tile
Connection: Interlocking
Universal Interlocks: Yes
Edge Type: Interlocking
Packaging: 25 per Carton
Ordering Minimum: 15 Tiles
Outdoor Rated: No
Stocked: Yes
Non Absorbent: Yes
Ships Out From Warehouse: 1-3 working days
Warranty: 1 Year
Border Strips: 2 Included per Tile
Installation: Interlocking, Dry Lay
Special Adhesives: None
Top Texture: Thatch Texture
Loss Per Tile: 3/8 inch
Reversible: No
Pricing for Foam Floor Mats 5/8 Premium
2x2 Ft x 15mm
$5.76 per piece
Customer Reviews
Customer Rating:
Great products and very nice customer service people.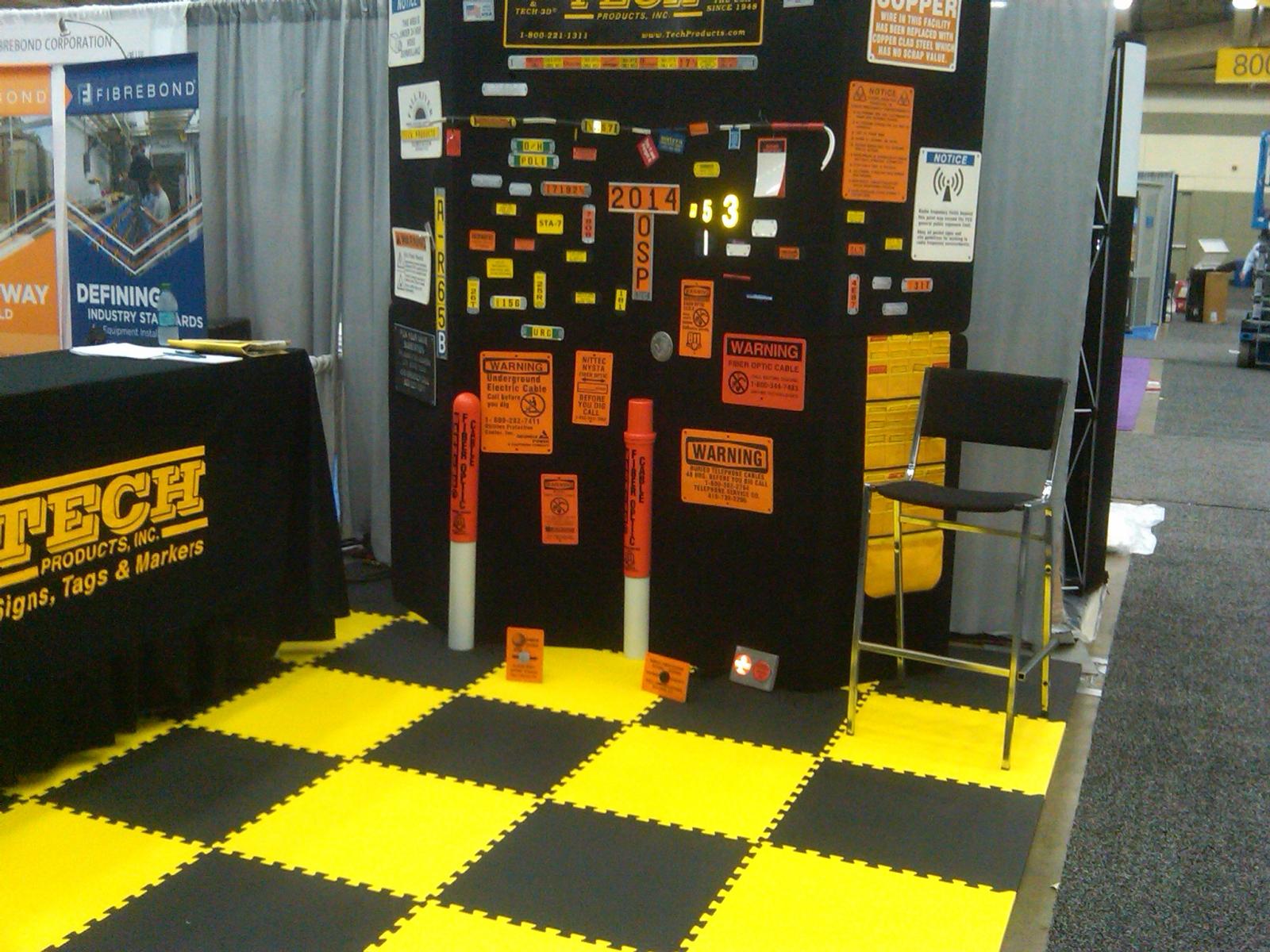 Daniel
Staten Island, NY
10/22/2014
Customer Rating:
Product arrived promptly and was everything we wanted. Great service!
I installed the mats under a 7 foot by 4 foot play area I built with framed plastic lattice panels for our 10-month old grandson.
A LED light tape supplies color-changing ambient light and the play area is stabilized by an ''L'' shaped 1 1/2 inch PVC pipe filled with play sand and capped at both ends.
Our grandson is happy and so are we.
Thanks!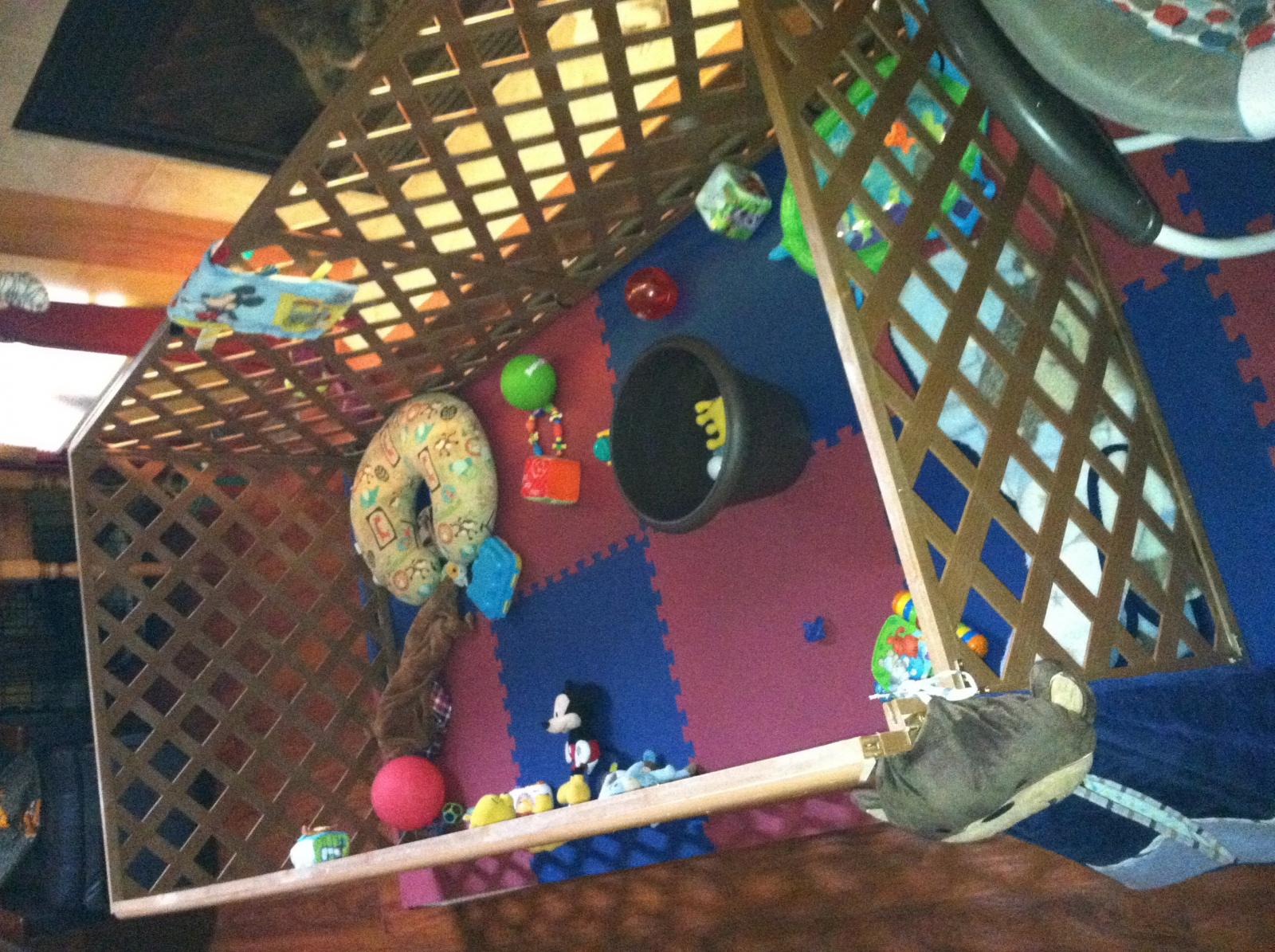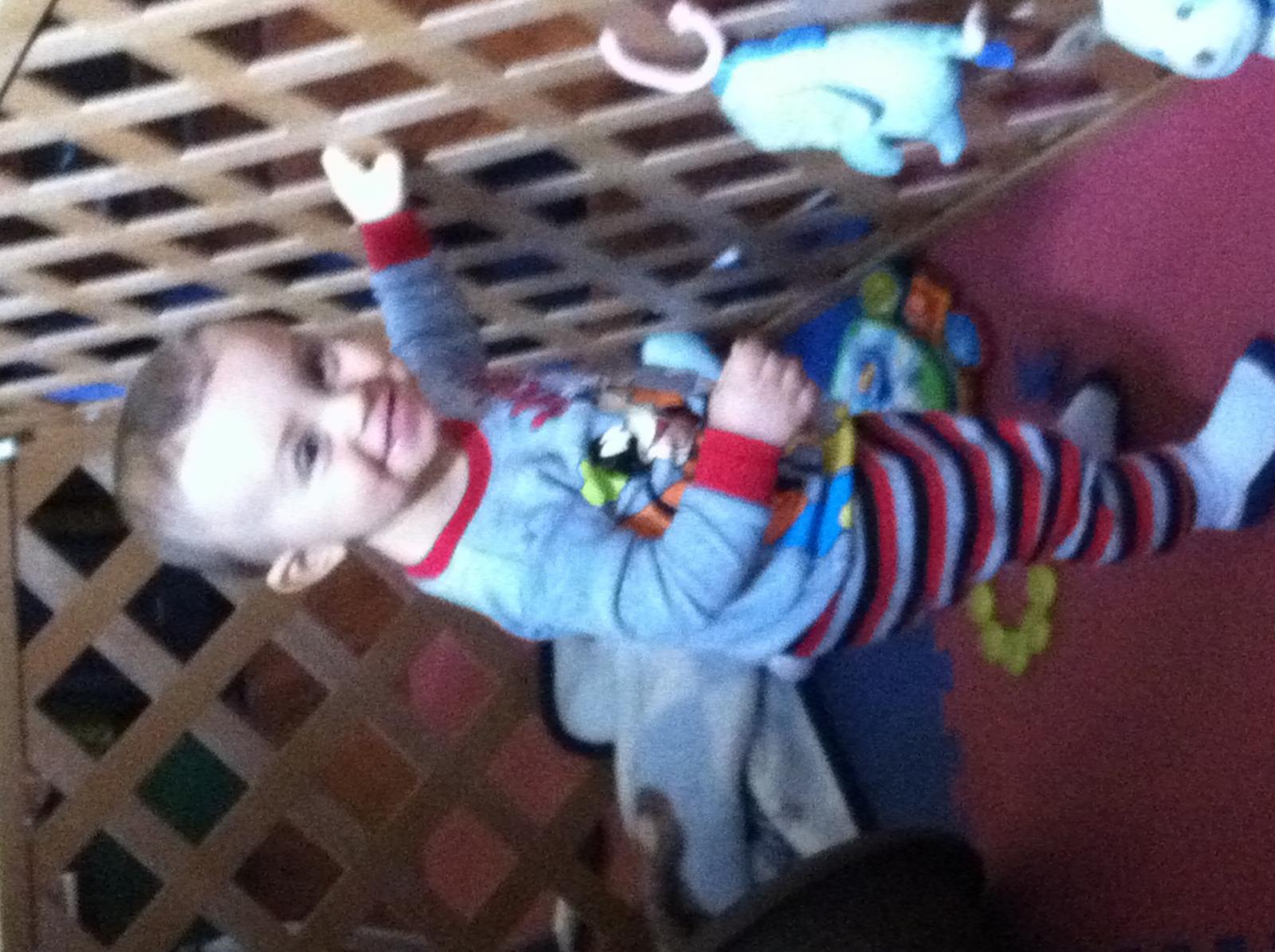 John J.
Brooklyn, OH
10/07/2014
Customer Rating:
Lovely product, great for a playroom, keeps wooden floors from being scratched, soft enough for kids not to hurt themselves too much but firm enough to run around on. Great customer service and easy to install. One of the best purchases I've made for the kids.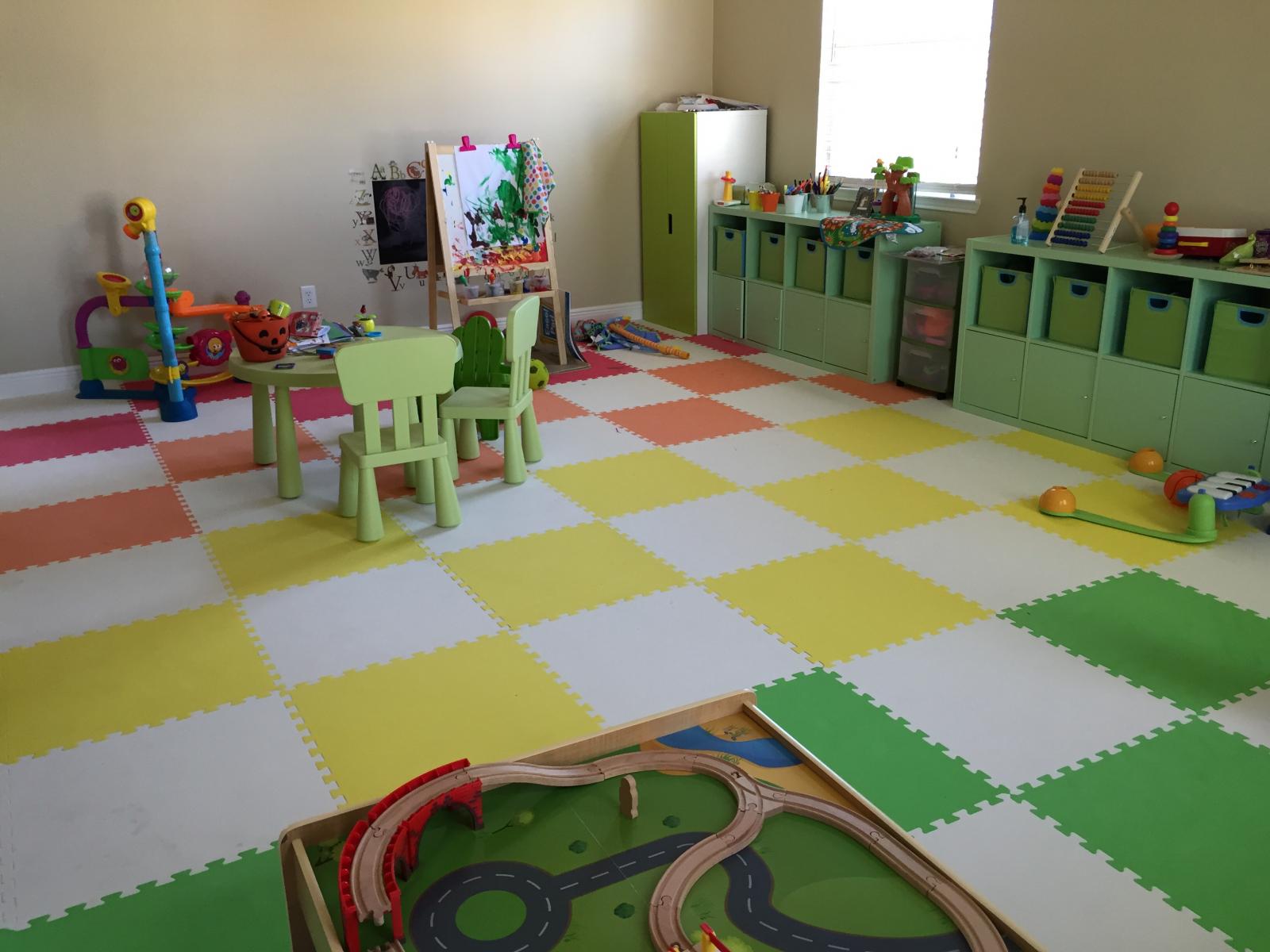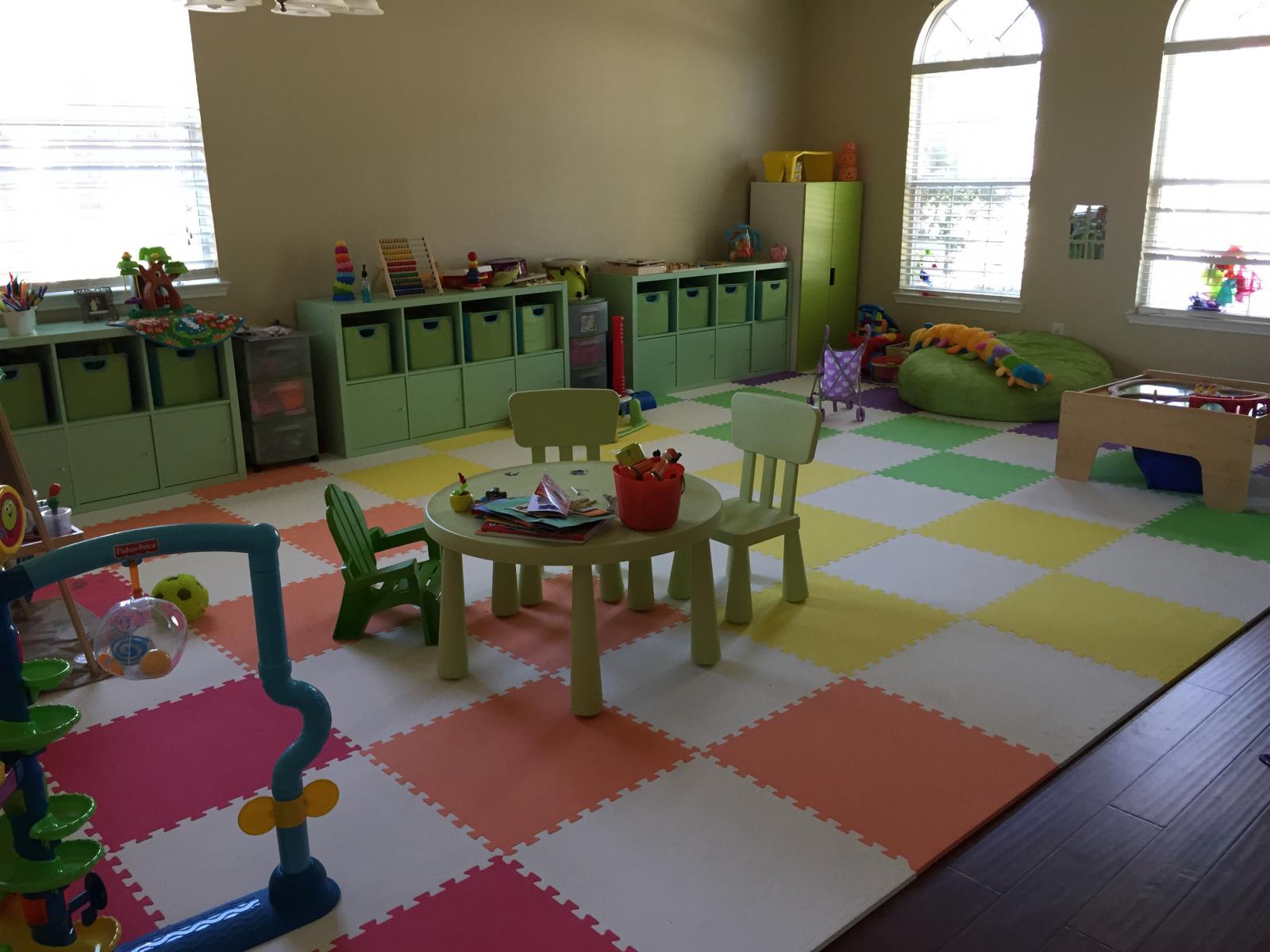 Namrata
Plano, TX
10/07/2014
Customer Rating:
We are using these as wall mats. They are working perfectly for the application we have set them for.
Curtis
Twin Falls, ID
09/22/2014
Customer Rating:
I've used this product in our exercise room and now my Gun room. It is perfect for a gun room in case you drop a gun. I get so many compliments. Thanks for a great product. Jimmy Lanier
Jimmy
Carrollton, GA
09/21/2014
Customer Rating:
Awesome product. Our 9 month old is busy exploring the house. Just what we needed as we have tile. This allows her to fall, flip, twist, you name it, without hurting herself. Will definitely be ordering more.
Christy
PORT SAINT LUCIE, FL
09/19/2014
Customer Rating:
We love our great mats! They shipped very quickly. They are easy to put together. They look great!
Derek
Escondido, CA
08/20/2014
Customer Rating:
These Mats are awesome! We put them all over the house for our 1 year old. They are nice and thick and protect him when he falls. We will probably buy more. Totally love them!!
Daniel V.
Palm Beach Gardens, FL
08/14/2014
Customer Rating:
Great for basements. Product is soft, easy to clean and keeps feet from getting cold.
cynthia
DOWNERS GROVE, IL
08/10/2014
Customer Rating:
Great Product. Fast Shipping.
Christopher
Saint Robert, MO
08/02/2014
Customer Rating:
I love these floor mats. We have pulled up carpet in our babies room and replaced them with the mats. The baby loves how he can play with his trucks and cars and they roll easy. I am planning on now doing a screened in porch with them. They clean easy and sweep up real easy. And my 14 year old granddaughter put them in for me with the help of grandpa on the edges. This is a home run.
Sandra
Seaman, OH
08/01/2014
Customer Rating:
This is our third order of floor mats from
Greatmats. We use them to provide a
nice foam base for a children's playset that is
at our local airport . They clean up well and are
durable for the amount of use they receive . Great product
and nice there was no shipping expense. They
we're delivered in a timely manner.

Thank you!
Mary
Marquette, MI
07/26/2014
Customer Rating:
Great product! Easy installation, durable and fun colors. We turned my husband's tv room into a darling playroom for our triplet grand babies!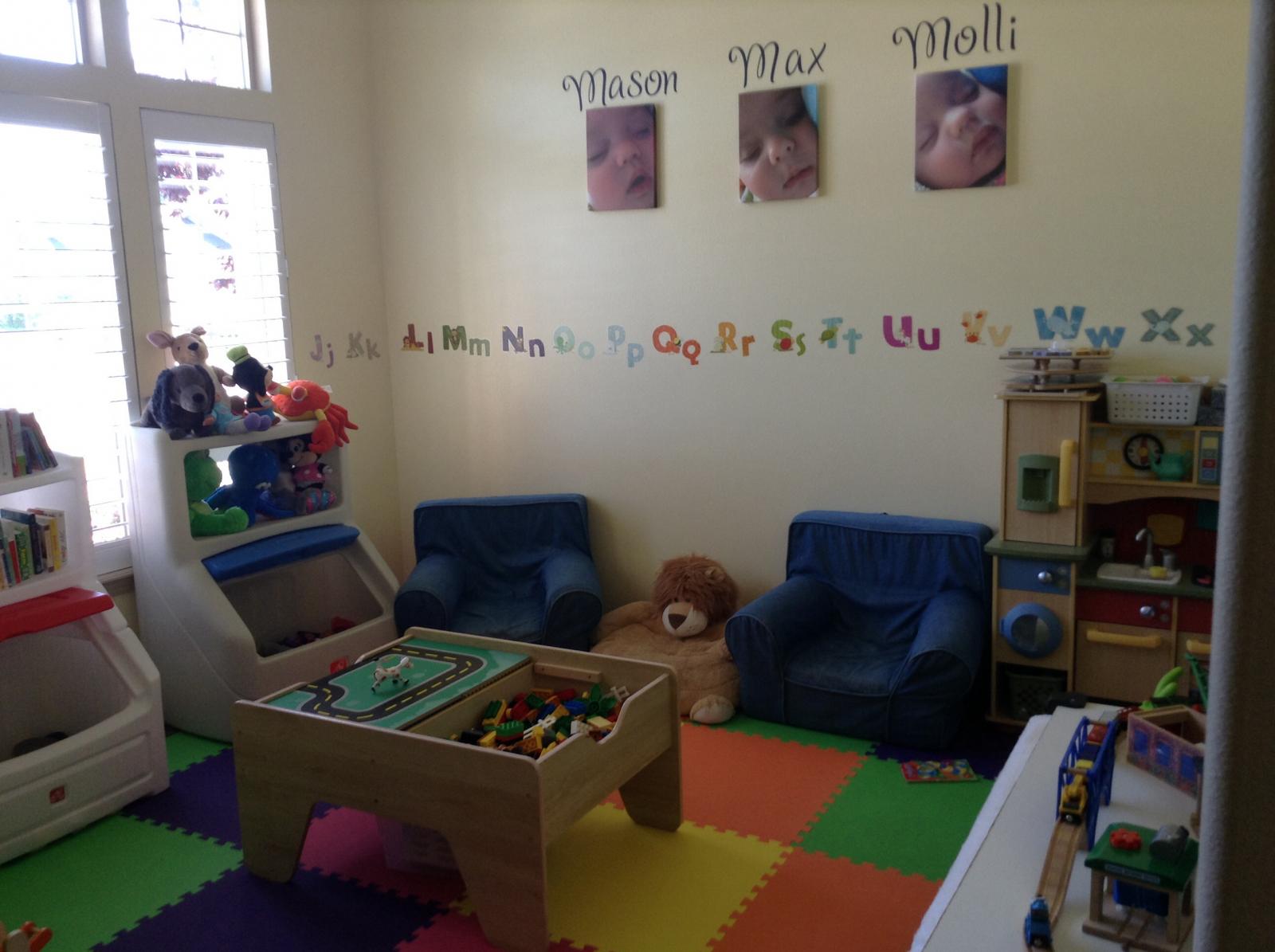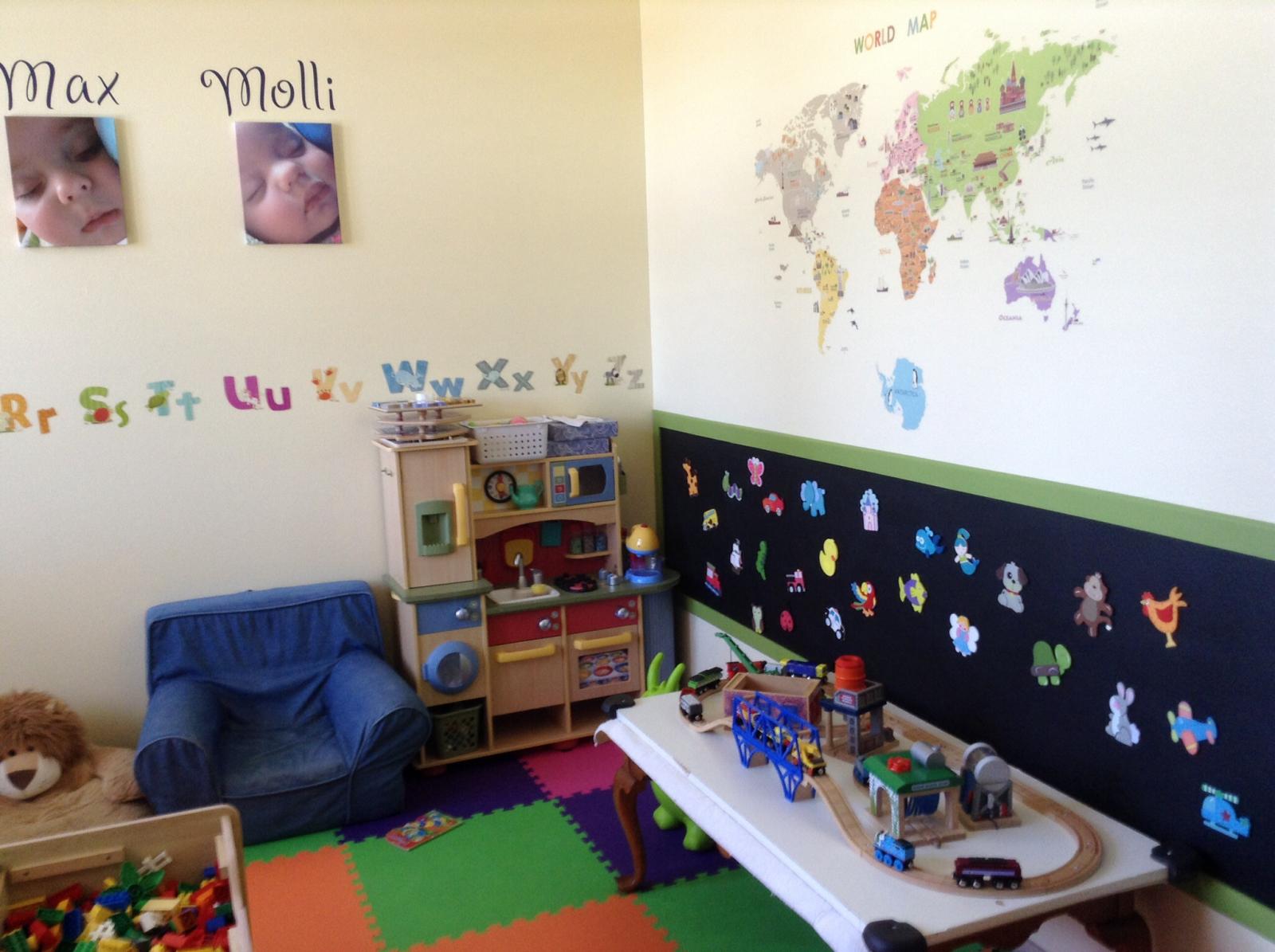 Jami
Meridian, ID
06/28/2014
Customer Rating:
This is the fourth time that I have purchased this type of flooring. It is in my three year old's room, the nursery (both rooms) at my church and now my two year old daughter's room. It holds up well to toddler play and cushions any falls for not so steady first steps. I love the colors, too!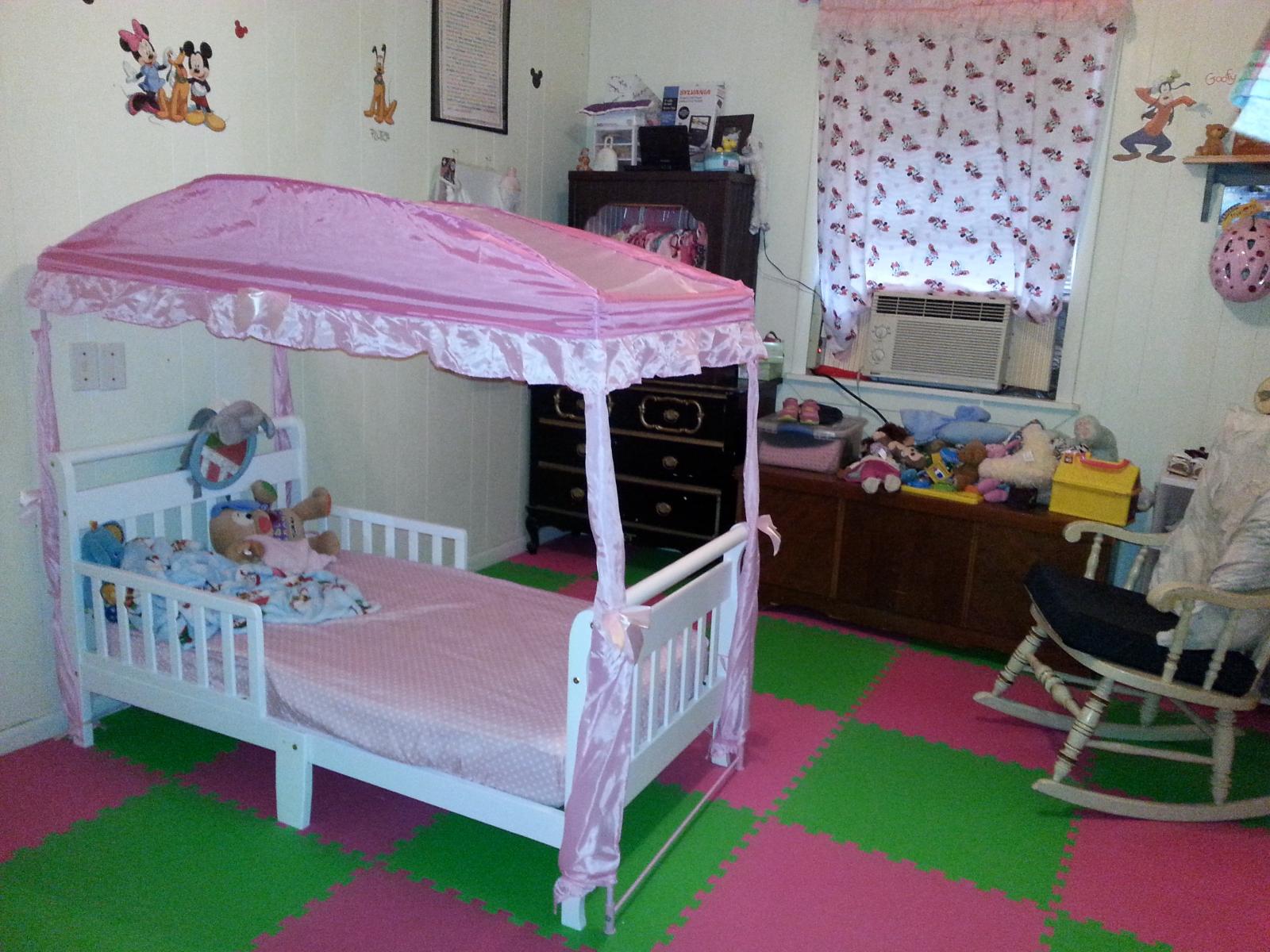 Connie
Athens, TX
06/23/2014
Customer Rating:
Love these mats! They look great and are easy to clean!
Diane
Jefferson, MD
05/24/2014
Customer Rating:
Love it!
Cindi
Highlands Ranch, CO
05/15/2014
Customer Rating:
Good Product. I ordered enough mat pieces to cover 8 square feet in my basement to do yoga. They are plenty thick enough to protect my knees and back. The only thing I did discover was that the ribbed side needs to go down. It was far too slippery for some of the stances I have to do. I turned it over so the smooth side is up and it's fine now. I did need to put a big rubber mat (the kind you use under a carpet it keep it from slipping) between the mat and the floor to keep it from sliding on the floor. Now it's perfect. Well worth the price.
Vicki
Bear Lake, MI
04/27/2014
Customer Rating:
I am very pleased with my purchase, the service and the product...thank you for great service!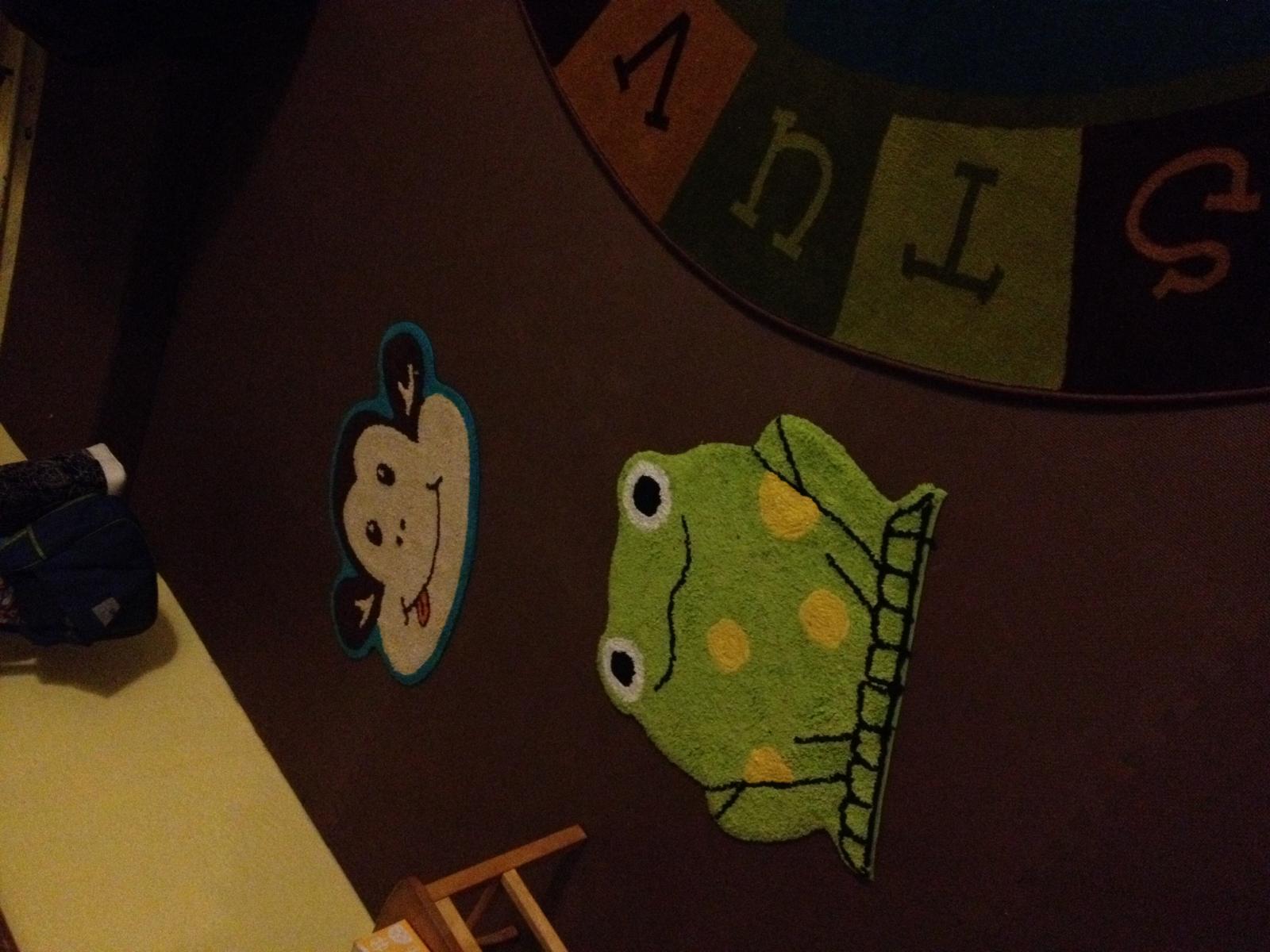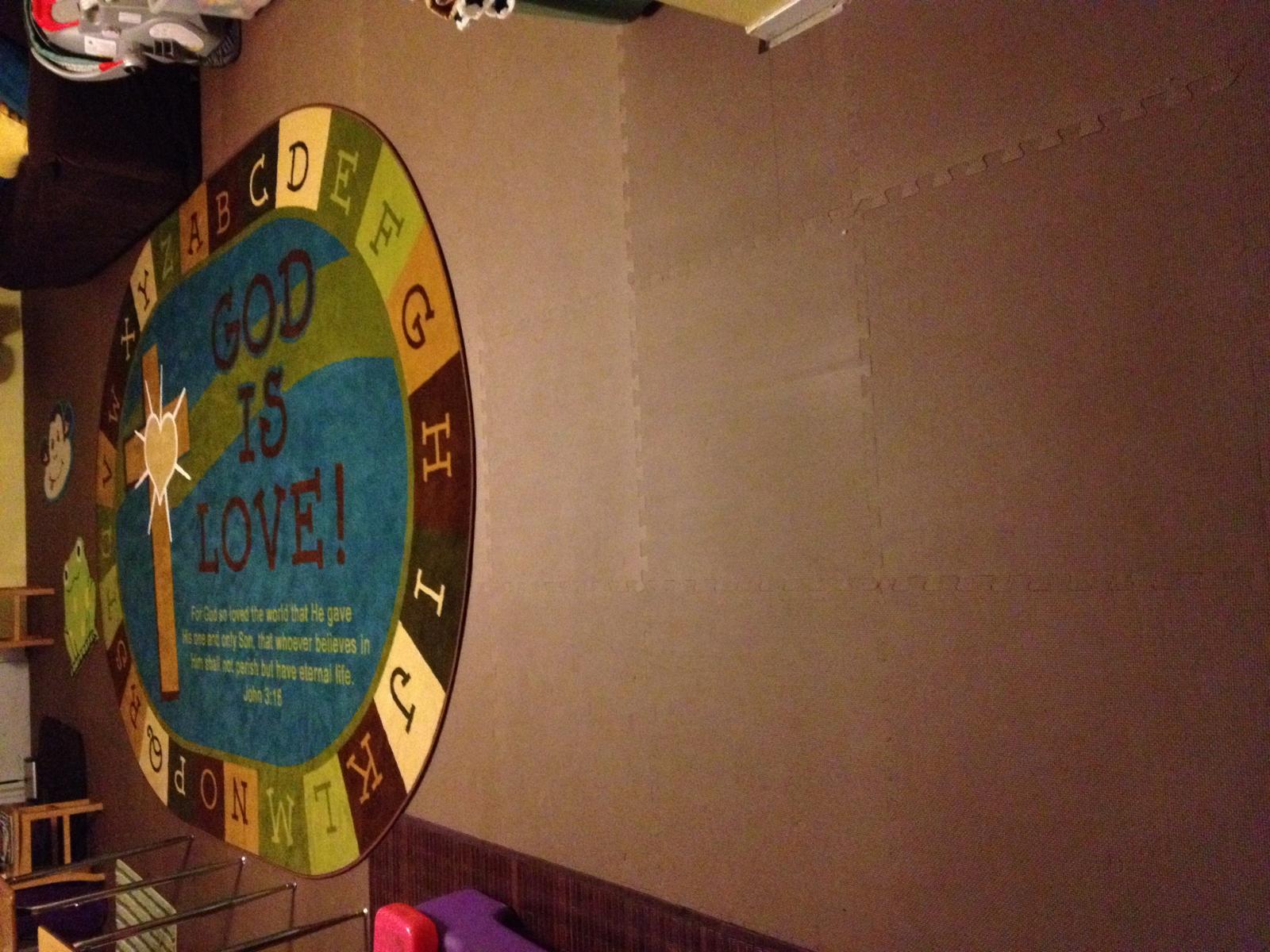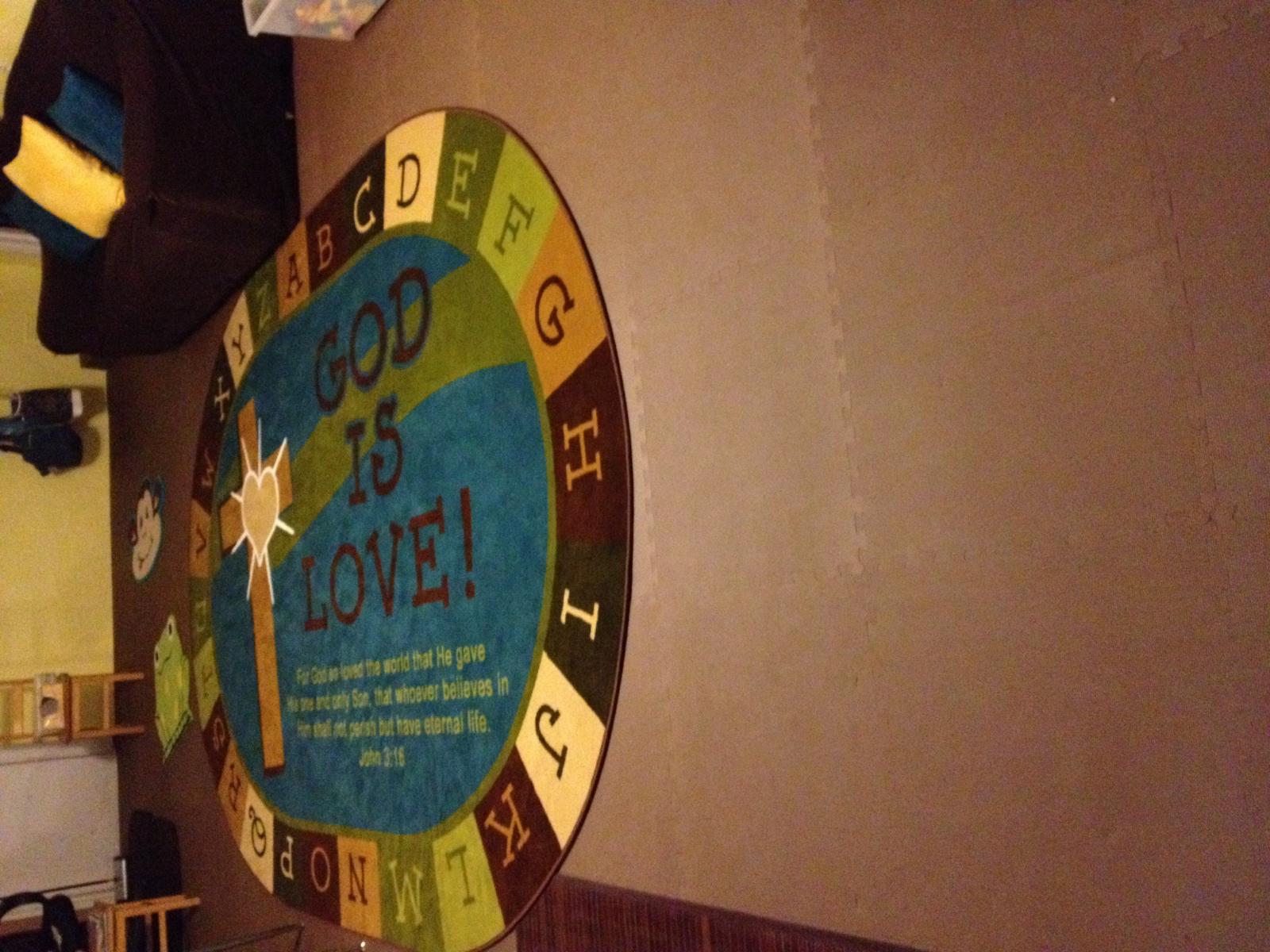 Lederele
Richmond, CA
04/14/2014
Customer Rating:
My Greatmats are working out well for our family. I bought them to cover the area under my daughter's crib, in case she were to climb or fall out of her crib, so that she won't get hurt on the tile floor. We recently bought our first house, which had tile in this bedroom, and we haven't decided whether we are keeping the tile yet or not. So, this was a quick, easy, and safe solution to our problem. The mats are very thick, good quality, and they look very nice! They fit well on the floor and stay put. They were easy to cut for a custom fit. My only complaint is that they make a lot of noise when walking on them barefoot. When I go in to check on my daughter at night in her crib, the sound of my feet squeaking on the mats often wakes or stirs her. So, if this could be modified to make the mats quieter, that would be even better! Thanks Greatmats!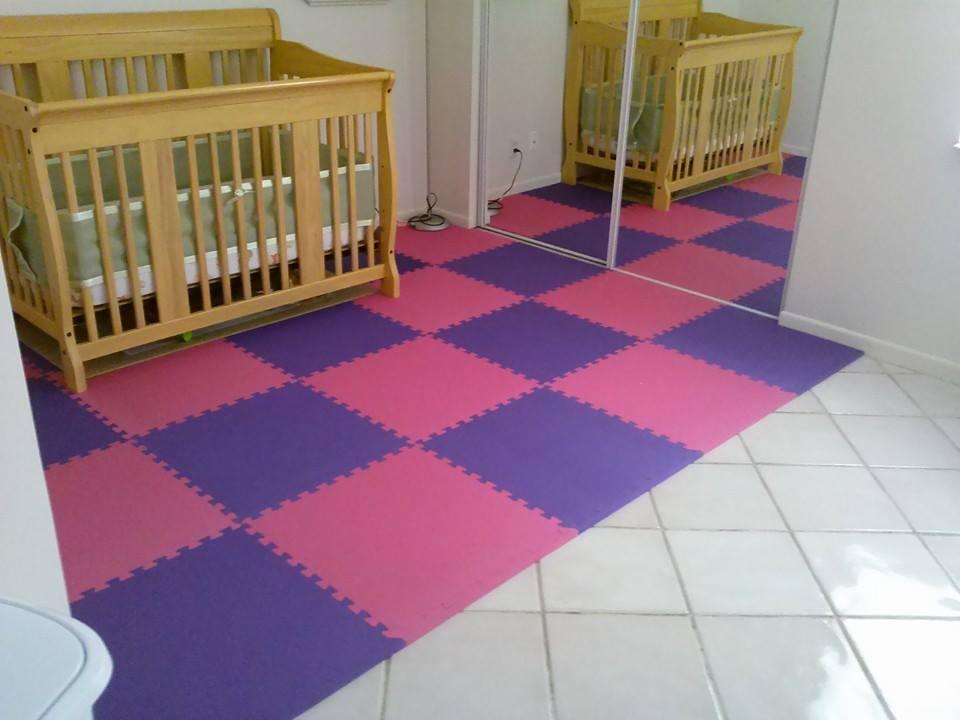 Valerie
Lake Worth, FL
04/06/2014
Customer Rating:
really happy with them. they are exactly what I needed.
Peter
Hillsborough, NJ
04/03/2014
Customer Rating:
The mats are wonderful and arrived quickly is perfect condition. The order and the colors were exactly as described! Thank you great mats!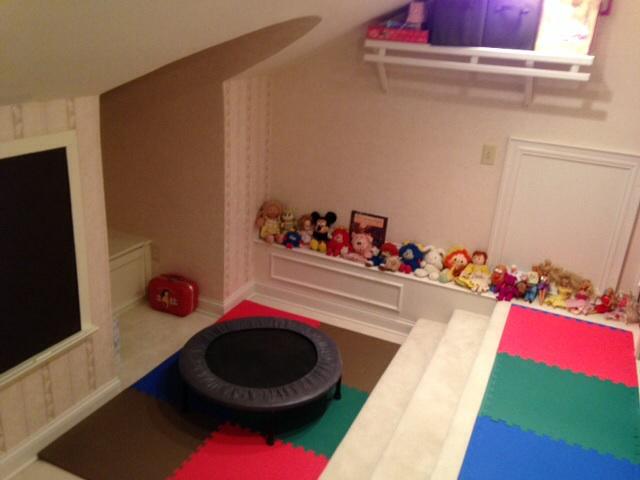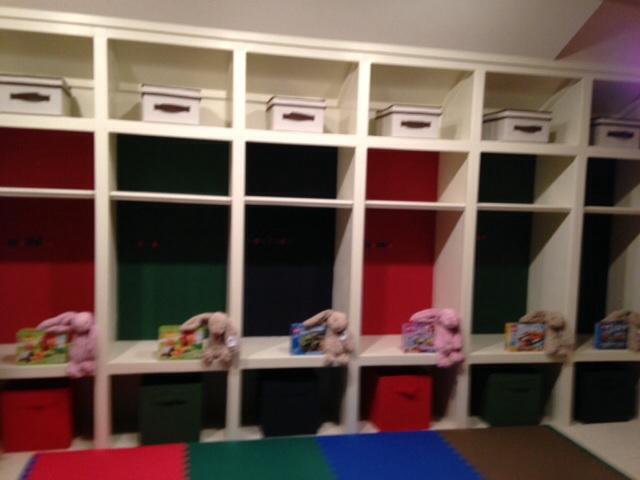 Rocky
New Albany, OH
03/28/2014
Customer Rating:
Really good quality mats! I initially got cheaper play mat squares from target and they were flimsy in comparison. We have a couple babies crawling around and these foam squares are really great for playtime! We will most likely continue to use these for exercise when we don't need them for the babies anymore. The colors are nice and look like they did in the website photos and they fit together well. Very pleased.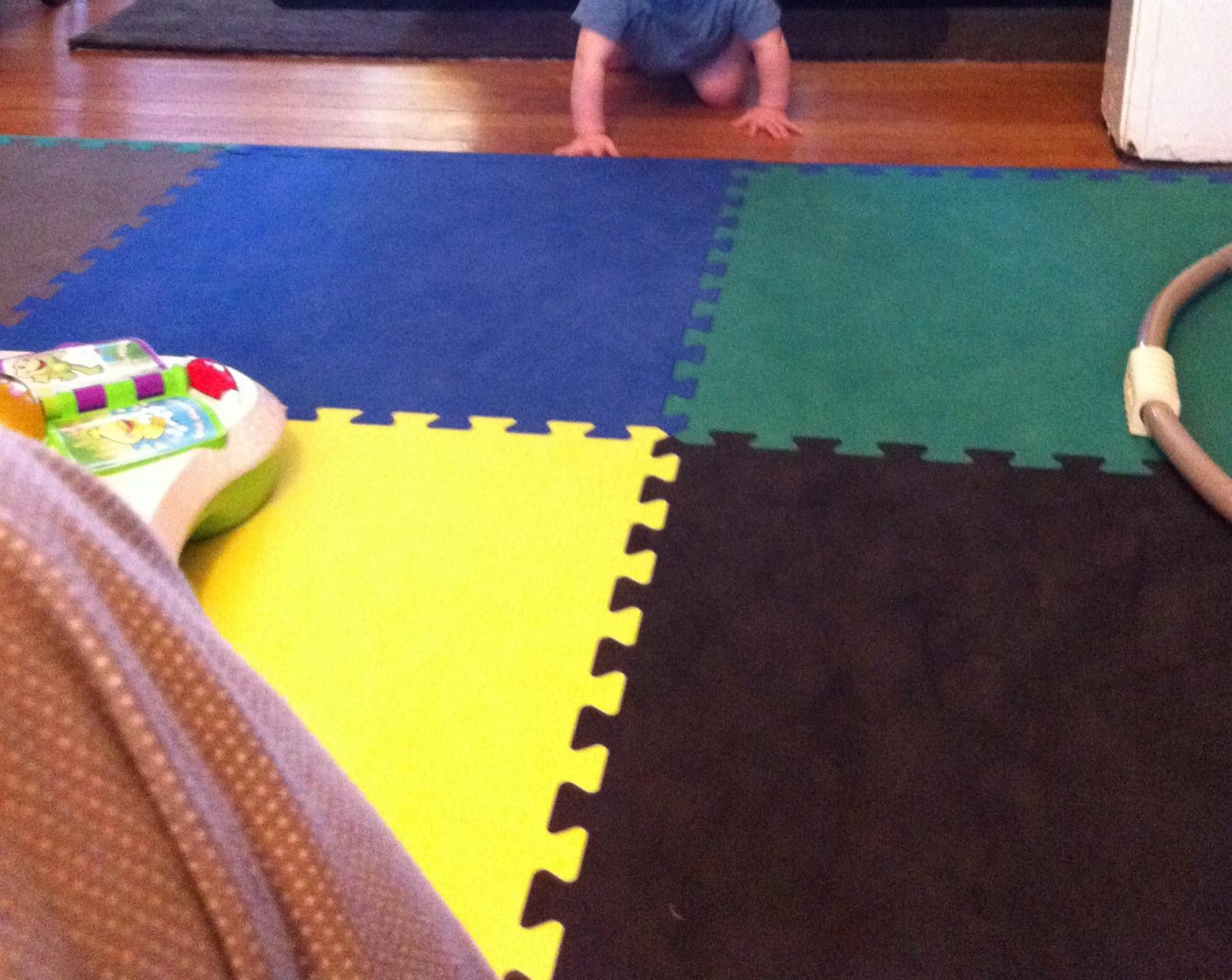 Laura
Washington, DC
03/28/2014
Customer Rating:
What a great company to deal with. Not only are their products top notch but so is their customer service. I wish all companies were like this. Thanks GREATMATS.
Scott
Scott City, KS
03/17/2014
Customer Rating:
Quick delivery, easy to put together, works grat. I do hitt, cardio on the mats 2x week and it definitely makes a difference!
Erin
Madison, NJ
03/02/2014
Customer Rating:
We bought these for our 6 month old daughter and it really seemed to improve her mobility and when she would rollover or fall it provided some much needed cushion!! I didn't realize it came with edging too. It's also easy to clean! A lot easier than a carpet.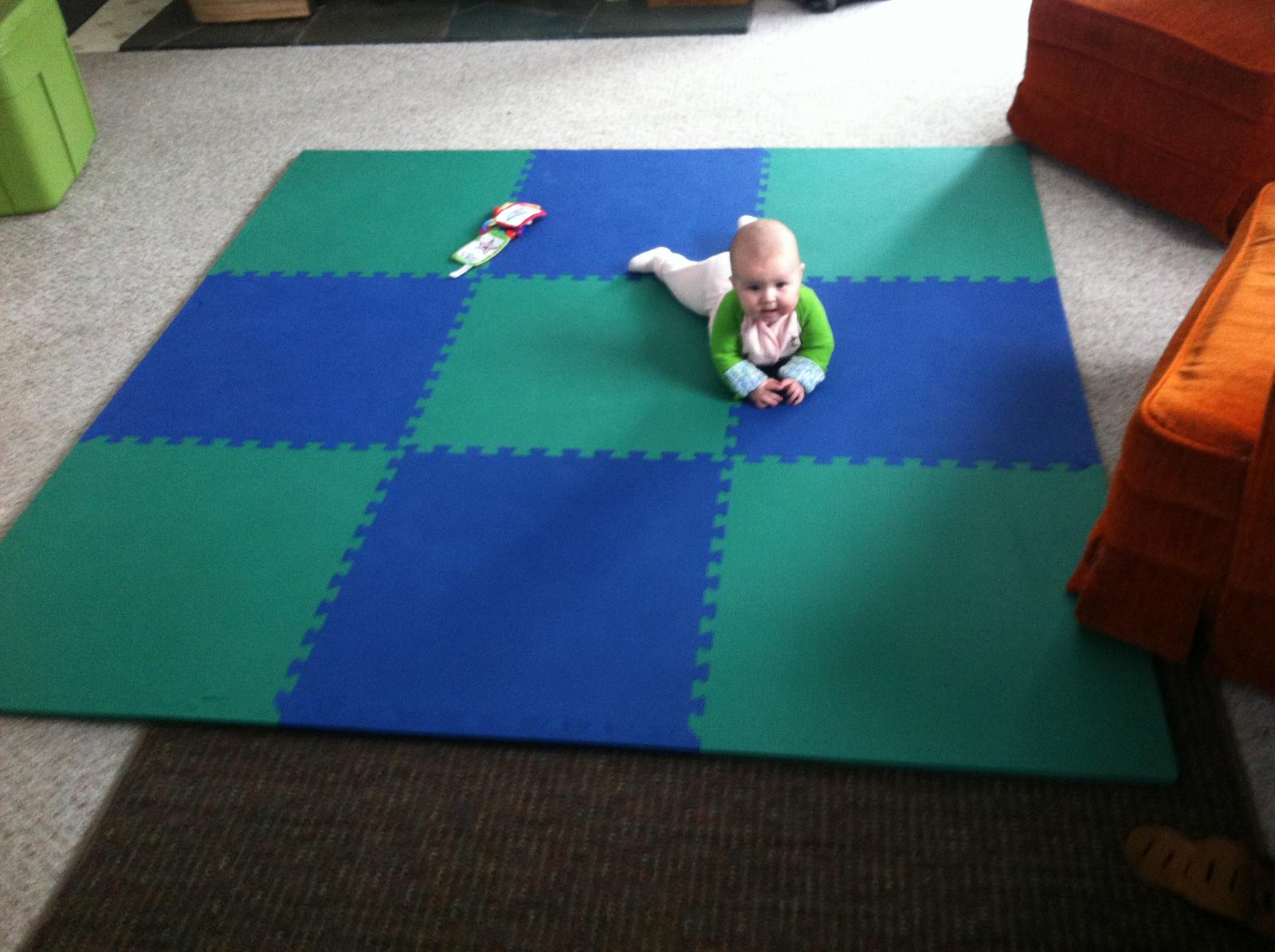 Paul
Wells, ME
02/27/2014
Customer Rating:
Easy to install and brighten up the room. You just need a good Exacto knife to trim the extra of edges, but it's simple to trim them so they fit well.
Virginia
Astoria, NY
02/01/2014
Customer Rating:
Good product. Exactly as expected. Good ship time. Good customer service. Great price.
Frank
Bloomfield, NY
01/29/2014
Customer Rating:
Great product - we covered our entire basement floor for our kids (3 year old son, 18 month old daughter). They fall down all the time, and now we don't have to worry about that because the foam pads cushion their fall!
Mike
ROYAL OAK, MI
01/22/2014
Customer Rating:
love it
David
Inglewood, CA
01/20/2014
Customer Rating:
LOVE these mats!!! Great exercise area and super soft and durable for the grand kids play area. Great value!

linda

livonia, MI

12/21/2013