Excellent ergonomic and antifatigue qualities
Excellent ergonomic and antifatigue qualities
The attractive open or closed optioned of this interlocking tile offer excellent sound dampening qualities and drainage qualities with a lower profile to minimize worry of trips or falls. The half size of the mats considerably increases the versatility where full tiles are not required.
- Edge ramps are also available.

This Product Ships UPS Ground, FedEx Ground and/or Freight.
Please review our
shipping disclaimer.
Pricing for Ergo Matta Perforated - large holes
10x20 x 9/16 Inch
$9.34 per piece
Customer Reviews
Customer Rating:
Flooring looked great and worked out perfect for our outdoor event.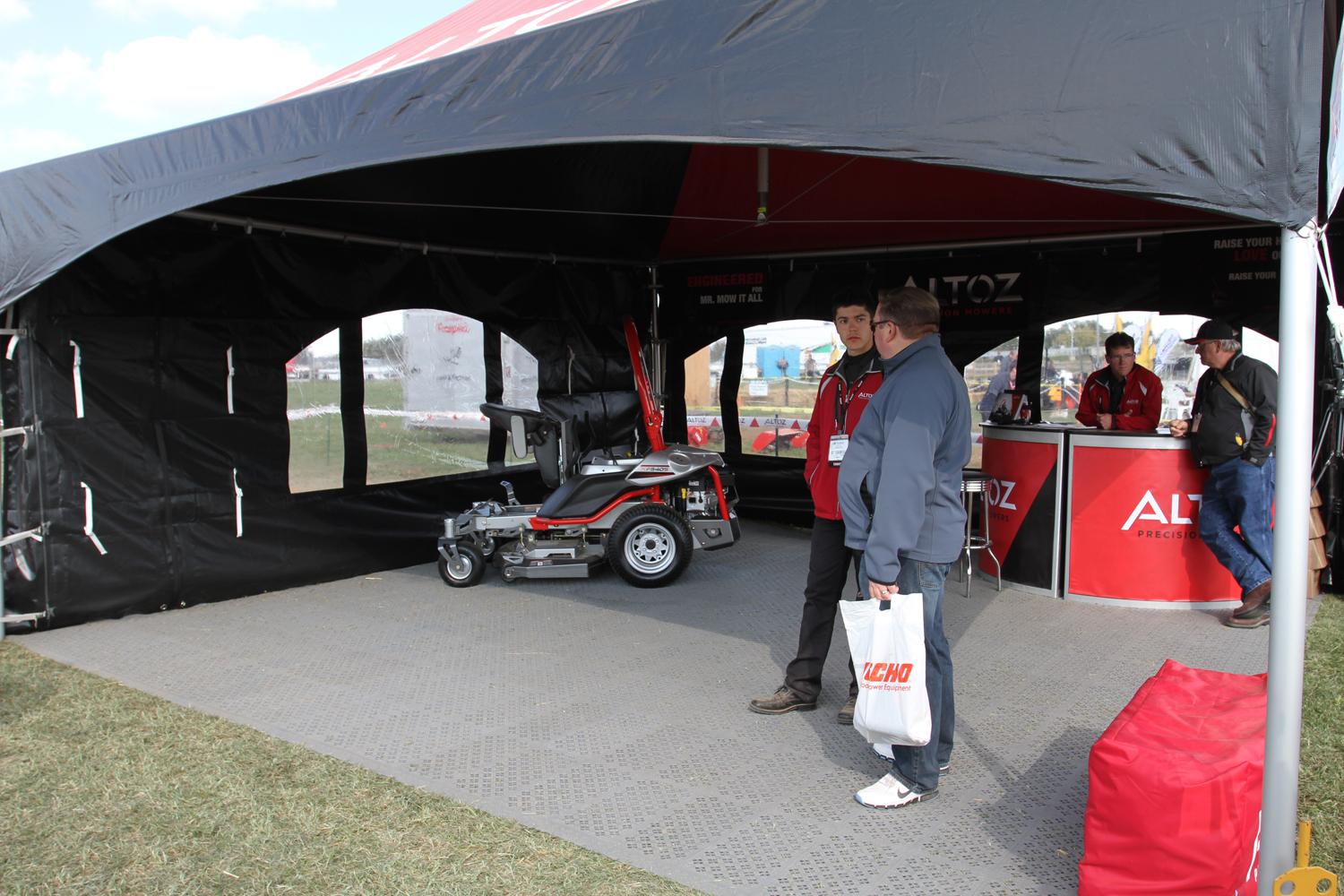 Janie
Greenbush, MN
11/18/2013
Customer Rating:
Here is a photo of how the floor turned out at the show. It is a little dirty in this photo as it was dusty outside, but the floor worked out awesome.


Janie
Louisville, KY
10/31/2013
Customer Rating:
These pictures were sent in by a customer. This customer used Playground Flooring Ergo as a outdoor safety surface for a children's playground area.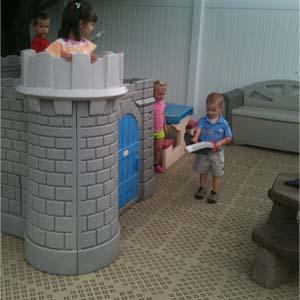 Anonymous

07/23/2013

Looks fine, comfortable to walk on. As I bought it to put on the bottom of outdoor porch steps, as I have a disabled child with uncertain balance on the stairs, I hope to never know truly how well it works! Thanks, Shoshana

Shashana

Morristown, NJ

06/21/2012

I want to thank Great Mats for offering a rubber mat that is designed to go over level dirt with minimal prep work. I am so pleased with the Ergo Matta Perforated Mats that I would highly recommmend them to any do-it-yourselfers that want a great play area for their back yard or daycare setting. The mats are light enough for easy handling, they drain well, stay in place, can easly be relocated, and are comfortable to play on. It did take some time putting them together but it was fun and the kids loved helping. They do get hot during the middle of the day when the sun is baking directly on them, but I haven't found any material except real grass that doesn't. The kids nap at that time so it isn't a problem. I am so glad I found a mat that meets all my needs and am looking forward to many years of playtime on them.

Bonita

York, PA

09/12/2011

Great product and easy to install!!! Would definitely buy it again if needed.

Vern

Whitby, ON

07/17/2011

Just what I wanted. Thanks for all your help in choosing and having what I was looking for. The product is easy to install, looks durable, great color, works perfect for us!

Jan

oregon, IL

06/17/2011

Perfect product for an outdoor playground set. Also perfect service with delivery in less than 24 hours.

Kenneth

Henderson, NV

05/19/2011

The Ergo Matta mats that we ordered were the perfect solution to our safety concerns. They were easy to install and were delivered promptly. Thanks for the help in picking the right product. If you have a similar product that can be used for outdoor steps let me know.

KathleenE

KELSEYVILLE, CA

03/02/2011