Use this economical interlocking black rubber flooring tile for home gyms, weight rooms and utility installations where a durable rubber floor tile is needed. Easily cut the rubber mat to fit as needed near a wall or around a doorway.

These tiles are produced as clean-out runs in the manufacturing process where one color mix is changed to another. Please note that this product is sold as-is and is not returnable. Utility tile is durable for weight rooms, utility rooms, storage areas, garage floors, basement floors, or anywhere a rubber flooring is desired.

The amount of small color flecks in the mix can and may vary from tile to tile. It is possible to see as much as 5 percent of color fleck or more per tile. In most cases the colors and the mix of colors is small and does not vary much from tile to tile. The color flecks in the tiles may also vary within the same order. One order may have blue, white, purple, yellow or a combination of colors within the same tile.

Each tile will cover 35.25 x 35.25 inches for 8.6 SF per tile after interlocking. Typical lifespan of this tile is 10-20 years

This Product Ships Freight and/or FedEx Ground.
Please review our
shipping disclaimer.
Pricing for Rubber Utility Tile 3x3 ft x 8 mm Black
3x3 ft x 8 mm
$14.99 per piece
Customer Reviews
Customer Rating:
The matting went down quickly. I had no trouble cutting it with a sharp utility knife. There was some variation in shading and some pieces did contain a limited amount of color flecks. Overall, this was a good product based on the price and the obvious durability that is evident in the material.
I will include photos when the room has been finished and furnished.
Bill
Baldwinville, MA
03/17/2014
Customer Rating:
Greatmats if great to work with. They have fantastic response times to both phone and email questions. The rubber utility tile I purchased was for an 18' x 14' home gym. I installed it myself right to the concrete. It is dense, quality, rubber. The only draw back to this is make sure you have a sharp utility knife for the perimeter cuts, b/c it takes a few passes and elbow grease. Luckily, I didn't have to worry about my edge cuts being perfectly straight, b/c they slid under my trim out of sight. It's nice that they are 3' x 3' as this makes the install go faster than you think. It only took me about 3 hours and I had no help. Overall, I could not be happier with the product. It looks and feels just like the flooring at your commercial gyms, and it is the lowest price I could find anywhere on the web!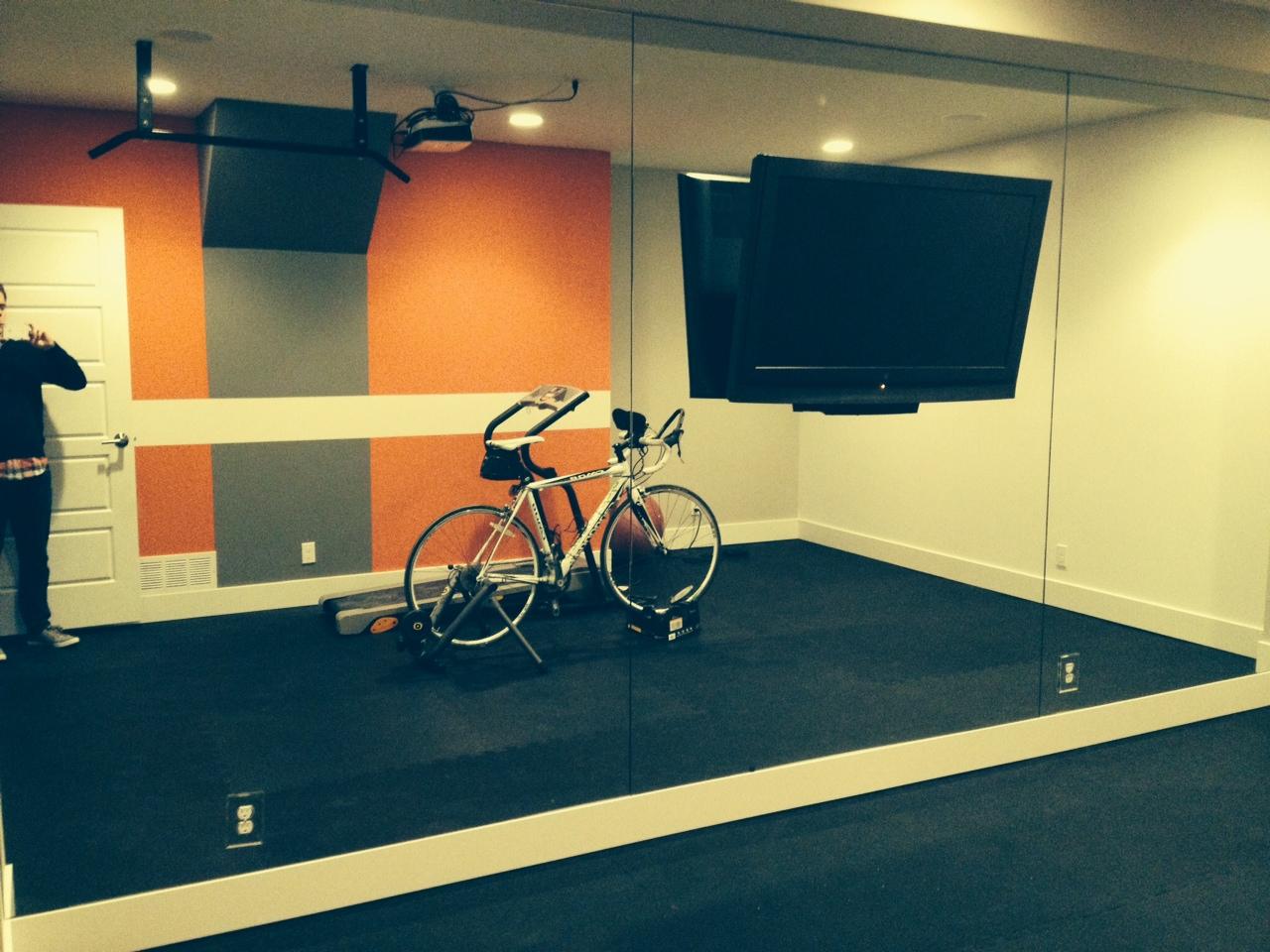 Steve

Omaha, NE

12/05/2013

I haven't put them into use yet as we don't move our facility until 7/1/12. They look great and the service was very good.

Gail

Elmore, OH

06/08/2012

Your great mat were just that, great. And Angie has the best customer service I have ever had. I would highly recommend Greatmats to anyone looking for flooring. Thank you for your service.

John

Belleville, MI

05/21/2011

Great flooring. bought these for a small gym that had some flooding damage. took the place of carpeting over cement floor. stays put once its down, in fact, its kind of difficult to move it at all unless you pick up each tile. so if you're wondering about stability..it does not move!!!

easy install, too. just be careful to start in correct corner, as its very hard to move without seperating tiles. that's a good thing.

Catherine

Charlestown, RI

10/24/2010