These aerobic floor tiles will lock together tightly and easily. When interlocked, the tiles will stay put and lay flat. Most importantly, they will provide the anti-fatigue cushion needed for your aerobics customers and instructors.

These aerobic tiles measure 40x40 inches. This larger tile size reduces the number of seams in your floor vs a smaller 2x2 ft tile. The 3/8 inch thickness provides all the support and cushion needed for aerobic, step, and dance movement even when placed directly over a hard floor such as concrete. This aerobic floor tile has an interlocking design which makes installation as easy as laying the tiles down and piecing them together. Because no glue is required, these tiles are an excellent choice for temporary or non-permanent installations.

These floor tiles for aerobics and jazz dance provide a higher quality of commercial-grade surface durability. They consist of high-density, EVA foam material combined with rubber content in the material compound that creates a very durable top surface texture. This commercial grade surface texture is designed to last for many years of commercial use with athletic footwear. A dynamic looking floor at an economical price.

Please Note:
Have your vacuum cleaner set at highest setting or just use hose and nozzle. Don't use power head.
High heels can puncture the foam tiles.
For aerobics activities do not place the tiles on top of carpeting, as foam tiles can shift.
When used outside the foam tiles may expand and curl if exposed to direct sunlight in warm climates for extended periods of time.
Color and shade may vary somewhat from foam tile to foam tile within the same order, this is common with EVA foam tiles.
Allow the foam tiles to acclimate to your room before installation. The foam tiles can expand with changes in heat and humidity, allow a 1/4 inch expansion gap for wall to wall installations.

This Product Ships Freight and/or FedEx Ground.
Please review our
shipping disclaimer.
Material: EVA Foam
Material Density: Shore C 65
Type: Tile
Country of Manufacture: China
Tile Size: 39.5 x 39.5 Inches
Thickness: 10 mm
Weight per: 5.5 pounds per tile
Connection: Interlocking
Universal Interlocks: Yes
Edge Type: Interlocking
Packaging: Palletized
Ordering Minimum: 15 Tiles
Outdoor Rated: No
Stocked: Yes
Non Absorbent: Yes
Ships Out From Warehouse: 1-3 days
Warranty: 1 Year Limited
Border Strips: None Available
Installation: Interlocking, Dry Lay
Special Adhesives: None
Top Texture: Smooth
Loss Per Tile: 3/4 Inch
Reversible: No
Pricing for Aerobic Flooring Pro Tile 3/8 Inch
40x40x3/8 Inch
$29.95 per piece
Customer Reviews
Customer Rating:
Hi all at Great Mats,

We at the Yoga Barn wanted to thank you - everyone of your team for not just the Great
mats (perfect for Yoga) that are warm, soft and cozy on the feet and body; but for followup and personal caring. As you might remember we have a challenging situation with a concrete floor that is coated with an epoxy based pigmented covering. The floor has always been cold and slippery. Your Great Mats have solved the problem and our customers love the warmth and comfort the mats provide. Also your mats are so easy to clean and fit so well in the room. We did as you suggested - fit the room tightly with the mats by cutting in the edge. This was easily done with a razor knife and a metal straight edge. Please check out these pictures of how we used the edging as interior door insulator. Because the mats have some flexibility we were able to conform the edging tightly to the door to seal out any prevailing drafts. Cool huh?

Again thanks for everything - your stuff and family are truly Great.

Sincerely Gayle D.
Yoga Barn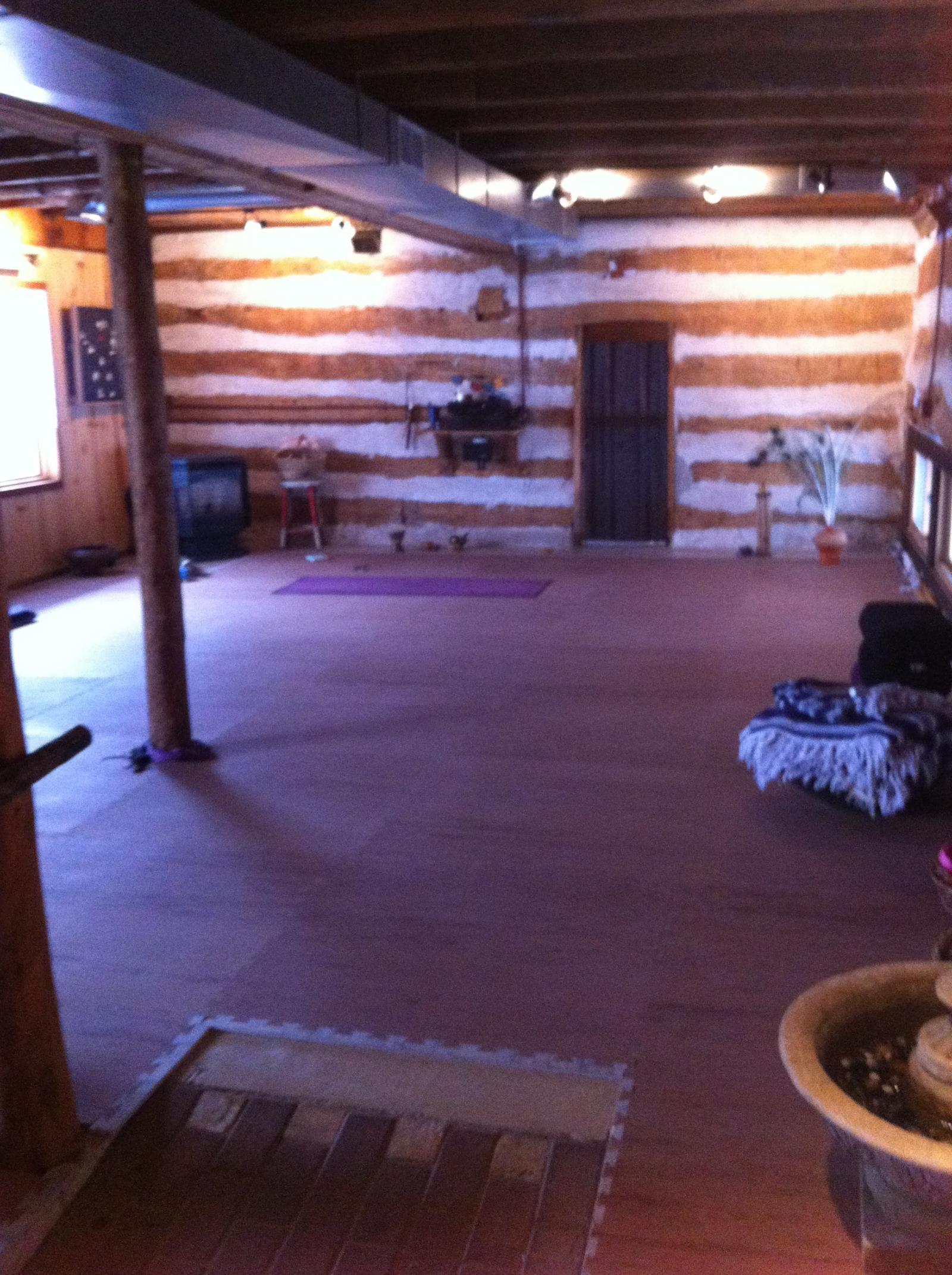 Gayle
Germantown Wis
01/10/2014
Customer Rating:
Easy installation. Clients seem to like the feel. Installed as aerobic floor. To early to tell about durability. Color variation could use some improvement.
Jake
Newark, OH
05/01/2013
Customer Rating:
I purchased the Great Mats aerobic flooring for my Jazzercise Center which I was relocating. I had seen the picture on the website which features a center so I had been contemplating this product. One of my associate instructors had ordered a sample and after receiving it I placed a Facebook question asking about the product and other experiences. Based on those and having a little piece in my hands, I ordered it! It was amazingly easy and quick to install and it feels great to workout on!
Nancy
Eagle River, AK
04/24/2013
Customer Rating:
Looks like it will work great. Thanks for helping me with the shipping! -Newenka
Newenka
Hinsdale, IL
04/23/2013
We LOVE this floor! It is awesome for walking, dancing Zumba, cleaning and does not absorb odor (pretty important for a fitness franchise). However, it did have a smell the first few days that went away, and our Kirby vacuum cleaner made horrible marks in it the first time we tried to use it. The only other con is that it is pretty loud when we get a lot of people on the circuit as everything bounces off the smooth surface. As a result, we've been looking into sound proofing somehow. Any suggestions?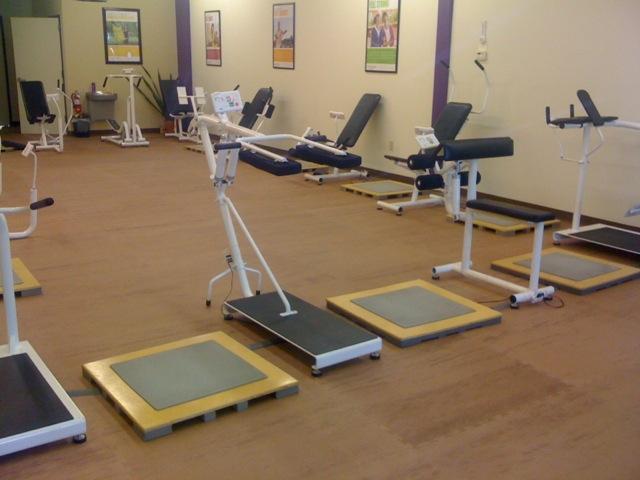 George D

Driggs, ID

02/25/2013