4x6 Ft x 1/2 Inch Gym Rubber Floor Mats Black
(3 Reviews ) Write a Review
SKU# 46x12Blk
On Sale
Reg: $63.00
$44.95 $1.87 per SF
Choose this rubber floor mat for home gyms and commercial athletic facilities. 10 mat minimum order. Ships via freight delivery. This rubber floor mat is 100 percent black in color and is 4x6 ft in size and 1/2 inch thick.
Shipping
This Product Ships Freight Only.
Please review our shipping disclaimer.
Features:

Material: SBR bonded granular black recycled rubber and polymer binding agents
Thickness / Weight (nominal): 1/2 inch (2.7 lbs. / sq. ft.)
Type: Mats
Country of Manufacture: USA
Color: Black
Edge Type: Straight edge
Ordering Minimum: 10 mat minimum order
UV Treated: No
Stocked: Yes
Non - Porous: Both sides non-porous
Ships Out From Warehouse: 2 to 3 business days
Warranty: 5 Years
Installation: Loose lay on smooth, flat surface
Special Adhesives: No adhesive required
Top Texture: Flat one side, Anti-Skid, wire mesh texture surface on opposite side
Reversible: No

Specifications:
Density: ASTM D 3676 60 lbs/ft3
Tensile Strength: ASTM D 412: Minimum 300 psi
Ultimate Elongation: ASTM D 412 on 1/8 inch, 80% minimum
Hardness: ASTM D 2240: Shore A 60 + / - 5
Coefficient of Friction: ASTM D 1894: 0.960
Flammability: Passes Federal Flammability Standard Doc FF 1-70 CPSC
Flame Spread: (UL 94 Standard, Horizontal Burning Test for Classifying Material 694HB) 0.495 inch/MIN on 3/4 inch thick mat
Dimensional Stability: +0.242% at two hours @ 60 degrees C. -0.092% at 48 hours @ 20 degrees C & 65% Rel. Humidity
Critical Radiant Flux: ASTM E648-94a: 0.11 watts/sq. cm
Thermal Resistance: R-Value 0.27
Thermal Resistivity: .72
Thermal Conductance: 3.70
Thermal Conductivity: K-Value 1.39
Tear Resistance (ppi): ASTM D624: 150
Compression & Recovery: ASTM D575: Immediate 98.1%. After 24 hours 99.2%. After 48 hours 99.4%. After 72 hours 99.7%. After 96 hours 99.7%.
Accelerated Weathering (Carbon Arc Weatherometer): Fed-Std-191 Method 5804 except with filters removed for the test.
Tensile, psi: Unexposed: 499, Full Exposure: 344
Elongation, %: Unexposed: 145, Full Exposure: 70


| | |
| --- | --- |
| Weight | 75.00 lbs |
| Universal Interlock | No |
| Kid Safe | No |
| Interlocking Connections | No |
| UV Treated | No |
| Reversible | No |
| Border Strips Included | No |
| Leed Points | No |
Customer Product Reviews
Customer Rating: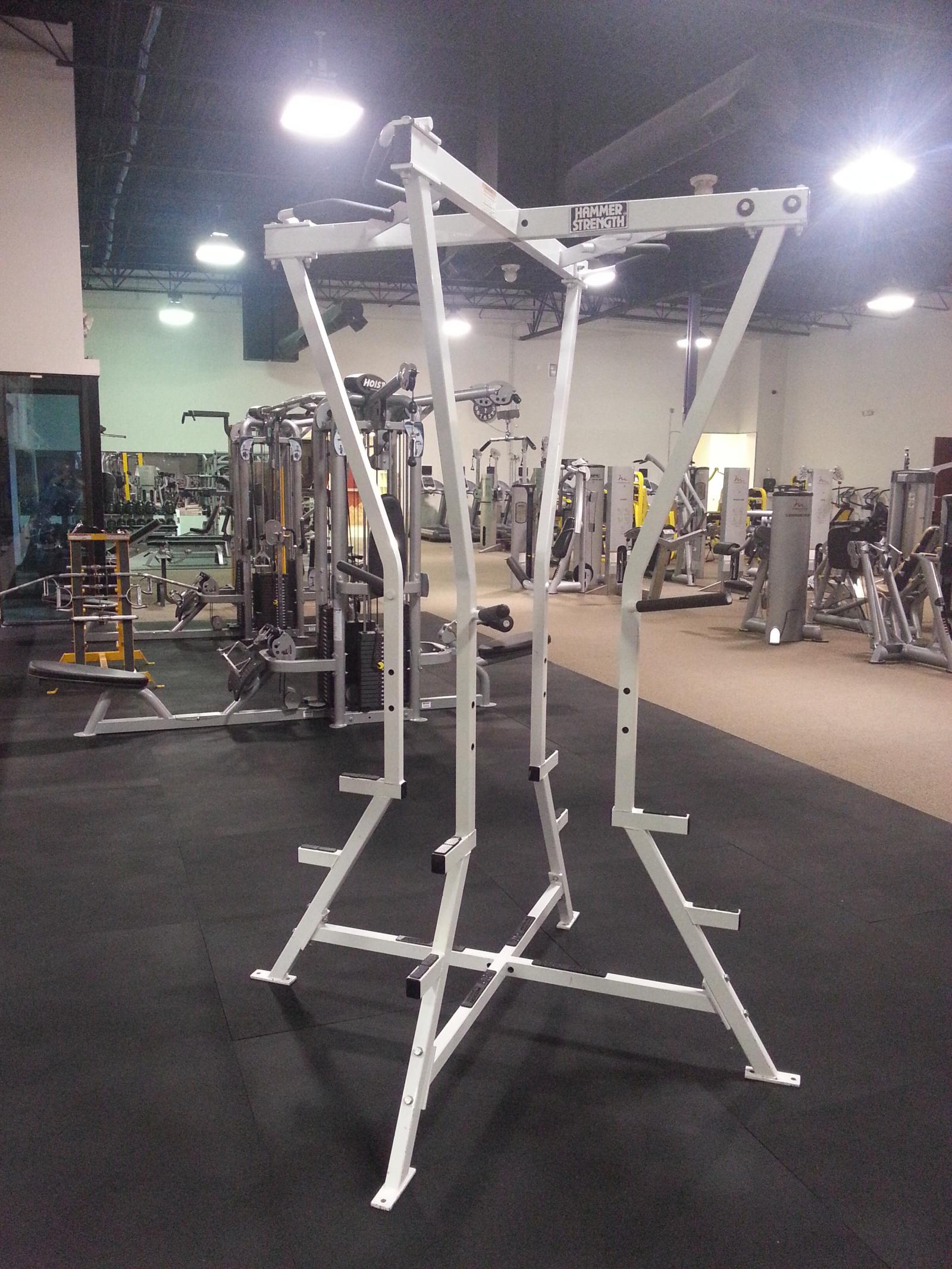 04/16/2014
First and foremost, the product is excellent. The mats a very sturdy and have no annoying "gym mat smell" like a lot of the competitors mats do. I was very satisfied with the appearance of the mats. The price was excellent. The mats are very uniform and laid out excellently with only 2 mats out of 25 that weren't perfectly square - and those 2 were only off by 1/8". Be confident when ordering these online, it is an excellent product.

The reason for deducting a star is the horrible shipping company that was used - Roadrunner Freight. If Roadrunner Freight is used to ship your order refuse to use them and specify a different freight company. They were 4 days late on delivery, promising every day "we're scheduled for this afternoon". We would wait and wait, and then at 5:00 be told "sorry, it didn't arrive at the agent in time". This happened 3 different days. The reason this was important was that we had a brand new Hoist 9-station that was to be assembled on the new mats. It ended up arriving 2 days before the mats thanks to Roadrunner's incompetence. We had to leave the 9-station in pieces around our gym as we had no place to store it.

I sent my concerns with Roadrunner Freight to GreatMats and they quickly responded, telling me that they had past issues with Roadrunner Freight. I appreciated the response and hopefully they will find another freight company to deliver their excellent product.
Duane
Colorado Springs, CO
Customer Rating:
03/17/2014
We are well pleased with our flooring from GreatMats.
Rusty
Jefferson, AR
09/24/2012
The best experience i have ever had with a sales person. Angie Hoverman she ROCKS!! Product arrived on time no damage found.Two thumbs up for the shipping dept.Any questions 850-305-8883 Aaron C. Warner
Aaron
Fort Walton Beach, FL