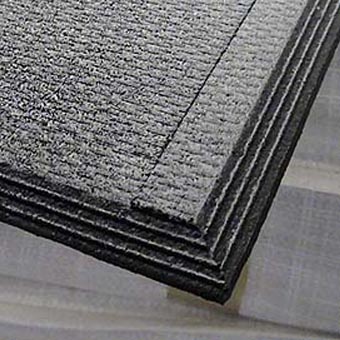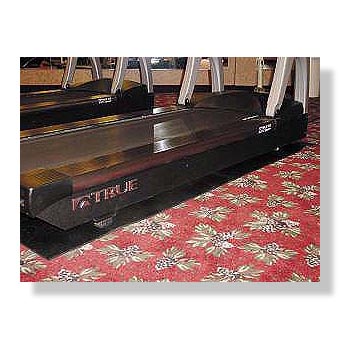 This two piece Treadmill Mat has a textured non-slip surface with beveled non-trip edges and is easy to position and rearrange. This Treadmill Mat will not shift or slip and provides a stable cushioned base for equipment and users. The Treadmill Mat is easy to clean, and will not mark or stain. Ships UPS ground. This product will have some rubber smell for approx 1 to 2 weeks after installation, use in a ventilated area is best. Mop with Pinesol when new to decrease the rubber smell.



This product is shipped UPS or FedEx Ground delivery.
Please review our
shipping disclaimer.
Pricing for Treadmill Mat Rubber 3x8 ft 2 Piece
3x8 FT x 3/8 Inch Black
$75.60 per piece



Black



Customers who viewed this item also viewed: