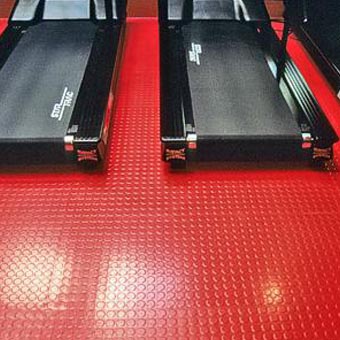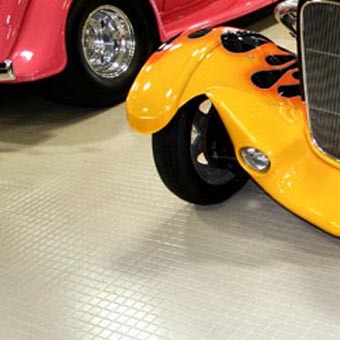 Solid Color Endura Rubber Tile
$6.33
/ SF
Please click the pricing tab for more specifics.
Backed by a ten year warranty, Endura is one of the best life-cycle flooring values available. It is being used worldwide in thousands of commercial, institutional, and industrial facilities. Burke and Endura Rubber Flooring products are the longest wearing, most beautiful, most forgiving, and toughest rubber floors available. Our Endura Rubber Solid has built-in emerging waxes that help resist dirt, grime, gum and tobacco tars and allow it to produce a continuous luster for years without waxing. Even tile that has not been cleaned in some time will quickly brighten when cleaned as instructed.





Proper and regular maintenance procedures are important in order to ensure maximum savings from our Endura Rubber Solid's self-waxing qualities. Endura Rubber Solid's natural, reemerging waxes are much like the natural reemerging oils in your skin. Both Our Rubber Flooring and your skin work better with proper care to function efficiently. Skin exposed to strong detergents or solvents becomes dry. Using strong detergents on Our Endura Rubber Solid can remove its emerging waxes temporarily.
We Recommend Using BR-711 for an adhesive on this product

This product is shipped via freight delivery.
Please review our
shipping disclaimer.
This product is non-returnable.
Features:
Material: Rubber
Material Density: 85 Shore A
Type: Tile
Country of Manufacture: USA
Tile Size: 18.125" x 18.125"
Thickness: .125"
Connection: None
Weight: 44 pounds per carton
Edge Type: Straight Edge
Tiles per carton: 20
Ordering Minimum: 200 square feet
UV Treated: No
Stocked: No
Non Absorbent: Yes
Ships Out From Warehouse: 2 to 3 weeks
Warranty: 10 Years
Installation: Hard Flat Surface
Special Adhesives: BR-711 Rubber floor adhesive
Top Texture: Round, square, or sculptured
Loss Per Tile: none
Reversible: no
Size and Dimensions:
Round - .125" - 18.125" x 18.125"
Square - .125" - 18.125" x 18.125"
Sculptured - .125" - 18.125" x 18.125"
View Installation PDF
View Maintenance PDF
View Warranty PDF
Specifications:
Applicable Standards - ASTM F-1344, Class 1A
Flame Resistance - ASTM E-648, Class 1 - ASTM E-84, Class B
Custom colors may be special ordered. Custom Colors Require a 1000 SF minimum Order
Pricing for Endura Rubber Solid 45.625 SF
Cost per Carton

On Sale Now




$259.00




Was:$329.00

Cost per SF
$6.33

001 Malibu Sand


204 Gray Fog


206 Light Beige


208 Light Gray


217 Charcoal


254 Light Teal


323 Bluebonnet


001 Malibu Sand


502 Brown


505 True Blue


506 Tahoe


509 Nutmeg


523 Black Brown


527 Clay


597 Mocha


607 Cranberry


660 Rocky Slate


663 Sky Gray


701 Black


875 Navy Night Blue

Customers who viewed this item also viewed: