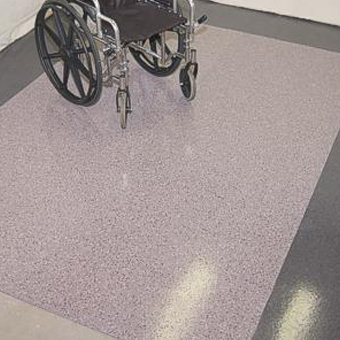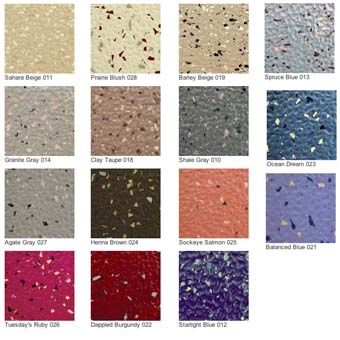 Commercial Rubber Floor Smooth
On Sale Now
$64.95
/ piece
Was: $79.00 / piece
Per SF $7.42 You Save 17%
Commercial Rubber Floor Smooth takes less time and space to acclimate to the interior's temperature and humidity than most smooth sheet flooring. It minimizes the appearance of seams because the tile expands slightly after installation. It can be seam welded for a thoroughly monolithic installation which eliminates the need for any side to side pattern matching. It never needs to be waxed.


We Recommend Using BR-711 for an adhesive on this product

This product is shipped via freight delivery.
Please review our
shipping disclaimer.
This product is non-returnable.
Features:
Material: Rubber
Material Density: 85 Shore A
Type: Tile
Country of Manufacture: USA
Tile Size: 35.5" x 35.5"
Thickness: .10"
Connection: None
Weight: 11.4 pounds per tile
Edge Type: Straight Edge
Ordering Minimum: 200 square feet
UV Treated: No
Stocked: No
Non Absorbent: Yes
Ships Out From Warehouse: 2 to 3 weeks
Warranty: 10 Years
Installation: Hard Flat Surface
Special Adhesives: BR-711 Rubber floor adhesive
Top Texture: Flat smooth
Loss Per Tile: None
Reversible: No
Characteristics:
No Odor
Non Slip
Waterproof
Made in USA
Recycled Content
Size and Dimensions:
.10" - 35.5" x 35.5" - 8.75 SF coverage per tile
Specifications:
Applicable Standards - ASTM F-1344 Specification for Rubber Flooring, Class 1A
Flame Resistance - ASTM E-648, Class 1 - ASTM E-84, Class B
Weight: 2.2 lbs per tile or 1.036 lbs per SF
Pricing for Commercial Rubber Floor Smooth
35.5" x 35.5" - 8.75 SF per tile

On Sale Now




$64.95

per piece - $7.42 per SF


Was:$79.00 per piece

You Save 17%



Sahara Beige 011






Prairie Blush 028






Barley Beige 019






Granite Gray 014






Clay Taupe 018






Shale Gray 010






Agate Gray 027






Henna Brown 024




Sockeye
Salmon 025


Tuesday's
Ruby 026


Dappled
Burgundy 022


Starlight
Blue 012




Spruce Blue 013






Ocean Dream 023






Balanced Blue 021



Customers who viewed this item also viewed: