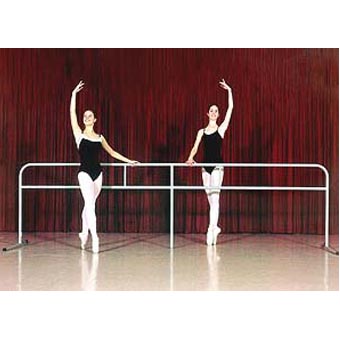 Our Ballet Barre uses an internal double button interlocking system, which makes assembly and disassembly possible in a matter of a few minutes, and it does not require tools or locking keys. Made from aluminum, Ballet Barre is less than half the weight of comparable sized steel or wood barre systems. The 4'6" Ballet Barre weighs only 15 lbs. and is sold complete with a custom designed carrying case. The 9' Ballet Barre, also sold with a carrying case, weighs only 25 lbs.

This product is shipped UPS or FedEx Ground delivery.
Please review our
shipping disclaimer.
Please Request a Quote at The Top of The Page or Call For Pricing
Customers who viewed this item also viewed: