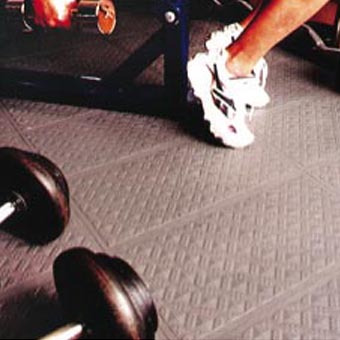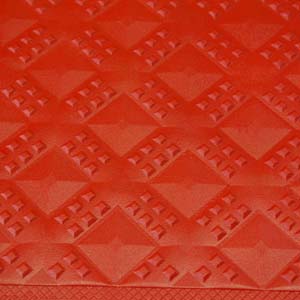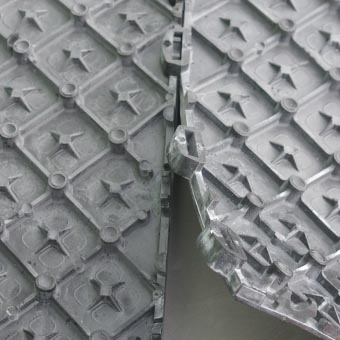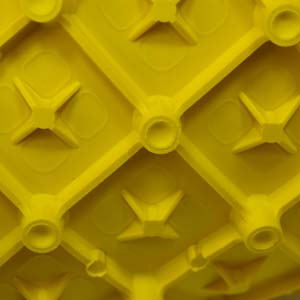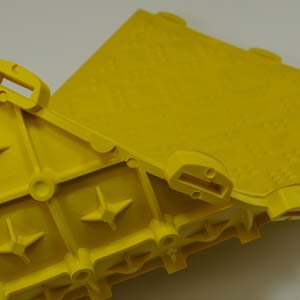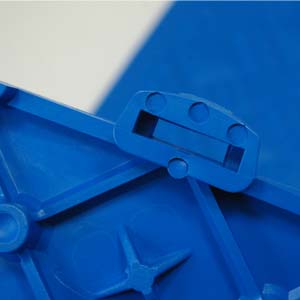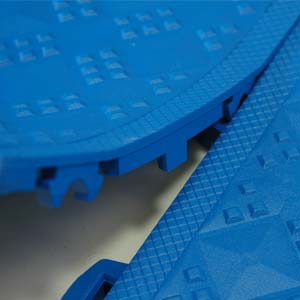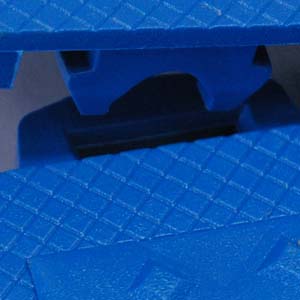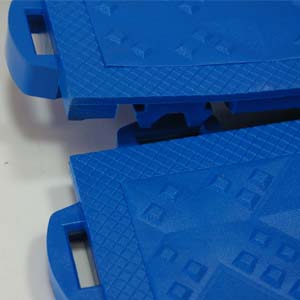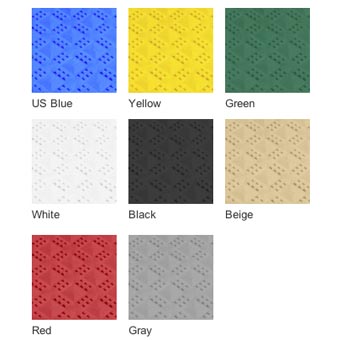 Soft and supportive modular gym floor tiles

Temperatures: Suitable for use in temperatures ranging from -30° C (-22° F) to + 90° C (194° F). Mat size increases up to 2mm (1/16") in length in temperatures up to 90° C (194° F)
Packaging: Packed in boxes of 20 with the box size being 515 mm (20 3/8") long x 515mm (20 3/8") wide x 150mm (6") high. A full 20 ft container holds approximately 14,600 mats.

This product is shipped UPS or FedEx Ground and or via freight delivery.
Please review our
shipping disclaimer.
Features:
Excellent ergonomic and antifatigue qualities
Attractive design
Closed & open interlock with each other
Excellent sound dampening qualities
Excellent drainage qualities
Lower profile minimizes worry of trips or falls
The half size of the mats considerably increases the versatility where full tiles are not required
Edge ramps available upon request
Guaranteed for five years
Specifications:
Dimensions: 500mm (20") long x 250mm (10") wide x 15mm (9/16") High
Weight: 700 grams (24oz) each
Material: Rubber and flexible P.V.C.
Coverage of 1.35 SF per tile
Pricing Estimate Table for Gym Floor Mats Ergo
100 SF - 10x10 Ft area
$576.00 plus shipping
200 SF - 10x20 Ft area
$1152.00 plus shipping
400 SF - 20x20 Ft area
$2304.00 plus shipping
Pricing for Gym Floor Mats Ergo
20" x 10" x 9/16" Tiles
$11.38 per piece - $8.19 per SF
20 Inch Ramps
$7.25 per
400 SF+
$2304.00 plus shipping

US Blue


Yellow


Green


Red


Gray


White


Black


Beige