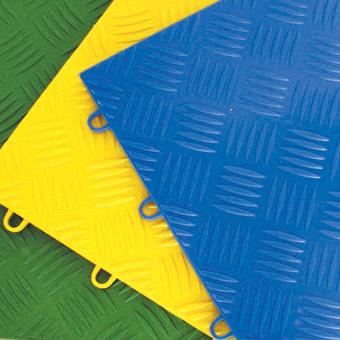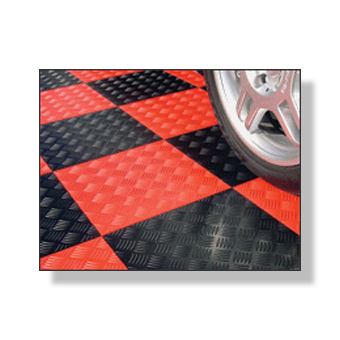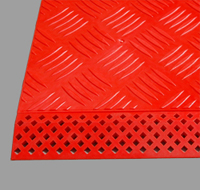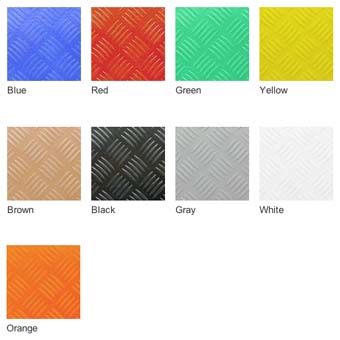 Garage Floor Tiles Diamond
$3.35
/ piece
Per SF $2.82
No preparation is needed. Just lay the tiles over cracks or uneven surfaces in minutes. Strong enough to support cars and small trucks on jacks and jack stands. Easy to clean, tiles are not damaged or stained by most chemicals including oil, grease, brake fluid, petroleum products, or battery acid. With its non-slip surface and anti-fatigue properties, this is a floor to work on! Garage Floor Tiles Diamond work both indoors and outdoors to give maximum flexibility and impact. Garage Floor Tiles Diamond can be used just about anywhere. It is the leading choice of Indy and Indy Light racing teams. The durability and easy clean-up permits the tiles to be used for a wide range of categories, while it's attractive surface makes it a winner.
Applications:
Workshops & Garages
Dealerships & Showrooms
Trade Shows & Fairs
Catering & Parties
RV's & Campers
Canopies & Awnings
Or Anywhere You Need a Floor

This product is shipped UPS or FedEx Ground and or via freight delivery.
Please review our
shipping disclaimer.
Features:
Anti-Fatigue
Non-Slip
Non-Staining
Lightweight
Durable
Easy to Install and Remove
Portable
Chemical Resistant
Professional Stylish Look
Easy to Maintain
Weather Resistant
Long Lasting
Cost Effective
Bacteria Resistant
Supports Vehicle Weight
Weight Limit of 110 lbs per Square Inch or 18,000 lbs per tile
10 Year Warranty, 5 years for outside use.
Characteristics:
Chemical Resistant
No Odor
Non Slip
Waterproof
No Adhesive Required
Outdoor and UV Resistant
Construction:
High impact polypropylene, modular, interlocking tile with 438 supporting legs.
Size:
13.1" x 13.1" (33.3 cm x 33.3 cm)
Each tile covers 1.19 SF and spans 1.09 Linear Feet
Thickness:
0.47 inches (1.2 cm)
Weight:
12.9 oz. (366 gm)
Installation:
Begin the installation in one corner, pointing the female loops in the directions that you will add tiles. The tiles simply snap together! Detailed installation instructions are available.
Installation PDF
Pricing for Garage Floor Tiles Diamond
Tiles
$3.35 per piece - $2.82 per SF
Borders and Corners
$1.50 per
1000 SF +
Request a Quote



Blue






Red






Green






Yellow






Orange






Brown






Black






Gray






White