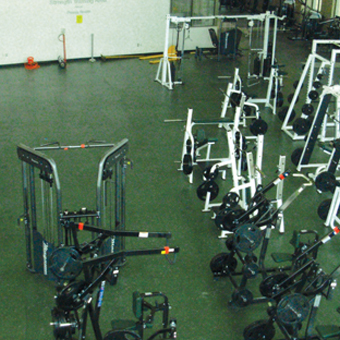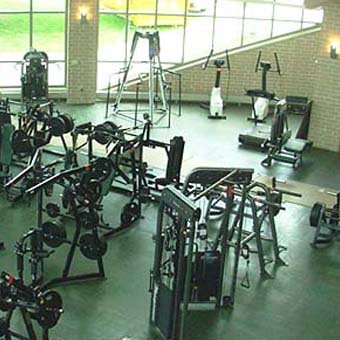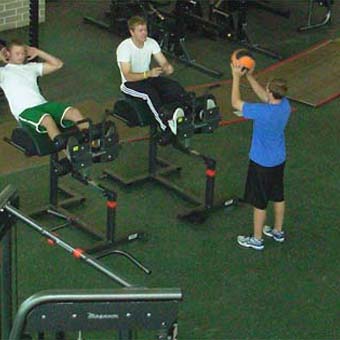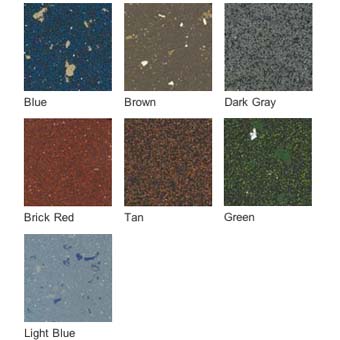 BestGym Rubber Tiles
Prices Start at - $9.10 per SF
Please click the pricing tab for more specifics.
These tough rubber gym tiles are made of mostly recycled rubber. They measure 27" x 27" x 3/8" thick. BestGym Tiles have the strength to stand up to years of abuse and will look as good as new for years even in the most aggressive commercial environment.

BestGym rubber gym mats are attractive enough to use in a wide range of applications and high-traffic settings. >From health clubs and ice arenas to military installations to top-tier hotels, retailers and offices, BestGym is your leader in cost-effective resilient floor tiles.

BestGym Rubber gym tiles combines the durability you need for your gym floor with a great looking appearance. It can also be used in ice arenas or other athletic facilities. Uncovered skate blades won't damage this floor either. So long as your floor is BestGym, dropping weights on the floor won't hurt it either.

If you opt for the straight edge version of this tile, you will also need a specific adhesive, as well as a specific tile cleaner and sealer. For more information, please speak with one of our customer service representatives.


Applications:
Home Gyms
Weight Rooms
Rec Facilities
Ice Arenas
Health and Fitness Centers
Add toughness to your facility while protecting your subfloors with this rubber gym tile BestGym. These 3/8" tiles can handle whatever your clients drop on them. BestGym is easy on your legs and back but tough enough to weather extensive use in hospital rehabilitation facilities, health clubs, team weight rooms and locker rooms. Choose from neutral or vivid colors to match any decor.

Ice and Hockey Arenas
Not many floors can stand up to the abuse of metal skate blades like BestGym does. This product is ideal for your locker rooms and changing areas, penalty and player boxes, as well as high-traffic food and recreation areas. They are durable enough to stand up to heavy equipment and even solvents.

Golf and Country Clubs
Even soft spikes will ruin most flooring but not these rubber tiles. Maintain an attractive club and keep making a great first impression for years with BestGym. This product looks great in entryways, pro shops, lounges. It's also tough and durable enough for locker rooms and weight rooms. Our 3/8" thick resilient rubber gym tiles offers the toughest resistance to soft spike traffic. Available in a variety of colors, you will find the right match for your decor.

Schools and Universities
Looking for just one floor to satisfy all the different flooring requirements of your school? BestGym is a versatile single solution. Whether your areas have heavy foot traffic or heavy loads per square inch, this product is what you need. BestGym is durable, resilient, non-porous, slip resistant, and deadens noise even in high traffic areas. Available in a selection of colors, it is perfect for hallways, libraries, cafeterias, classrooms and multipurpose rooms that can even be used for physical education programs. BestGym exceeds OSHA and ADA standards.

This product is shipped via freight delivery.
Please review our
shipping disclaimer.
Features:
Interlocking Option Available
Durable for Weight Rooms
Economical Full Color Rubber Tile
Characteristics:
Made in USA
No Odor
Non Slip
No Adhesive Required
Recycled Content
Size and Dimensions:
Straight Edge Tile: 27" x 27" x 3/8" - 5 SF coverage
Interlocking Tile: 27" x 27" x 3/8" - 4.6 SF coverage
Weight: 11 lbs per mat
Pricing for BestGym Rubber Tile - Quote
Quantity
100-400 SF
400 SF+
Straight Edge
$46.00 per piece - $9.09 per SF
Request a Quote
Interlocking

On Sale Now




$43.95

per piece - $9.55 per SF
Was:$49.95 per piece

You Save 12%

Request a Quote



Blue






Brown






Dark Gray






Green






Light Blue






Brick Red






Tan